February 21, 2020
Favorite DIY Projects in our Fixer Upper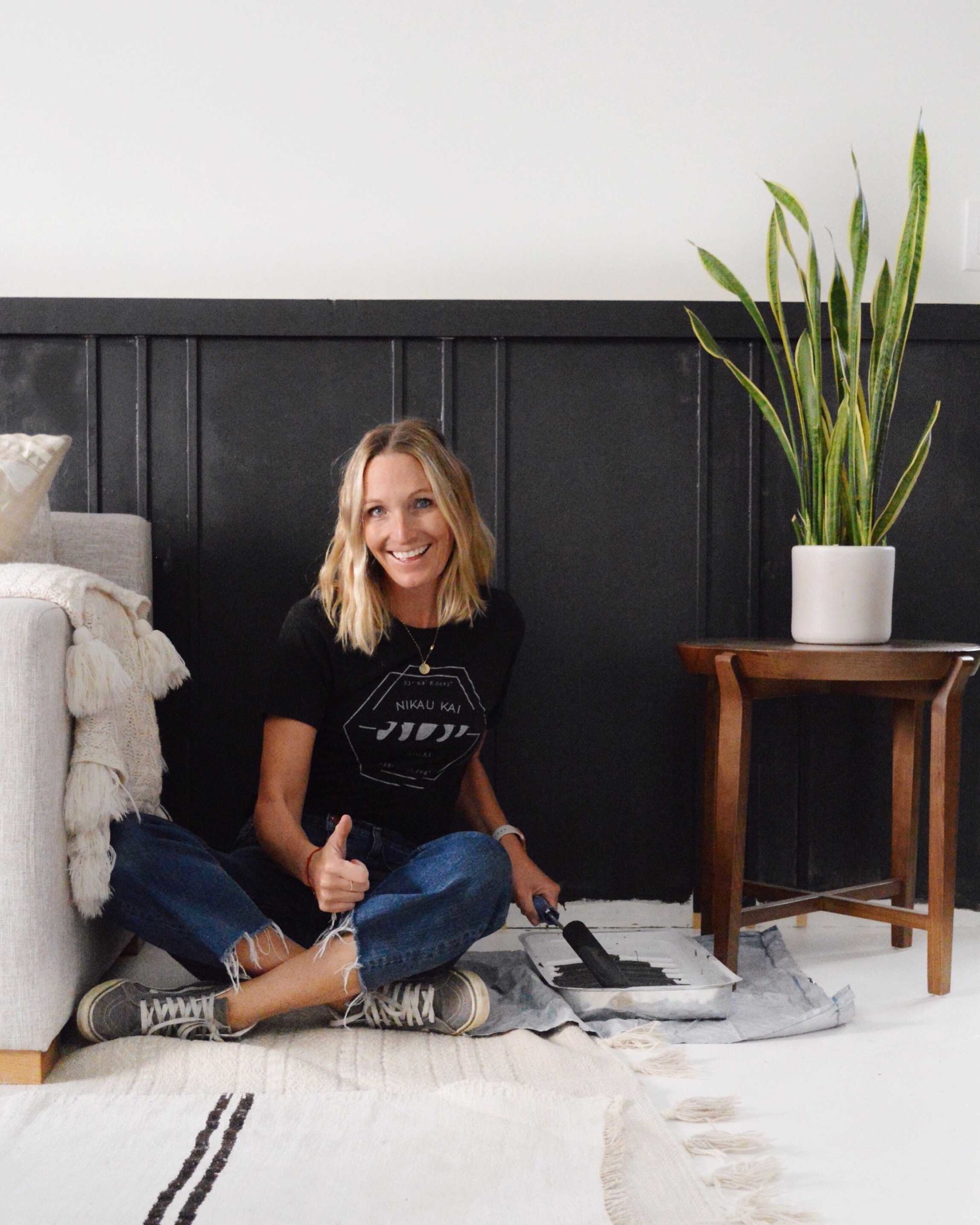 It's hard to believe we've already been living in our fixer upper for 6 months.  Sometimes it feels like we've been there forever and other days it feels like we just moved in.  Nonetheless, I thought it would be fun to reflect on all the DIY projects we've managed to accomplish since moving in.    We are finalizing our remodel plans with our architect but I want to remember this "interim" time and what we did with our own hands FOREVER.   Blog posts last forever right? 🙂
If you are interested in a tutorial on any of the below, I've either written a blog post about it, or you can check my highlight stories on my instagram.  Here are some of my favorite projects from the last 6 months, including before/after pictures, where applicable.
MY DAUGHTER'S RAINBOW WALL:  We used frog tape and paint samples from Home Depot.  Click here for the full blog post.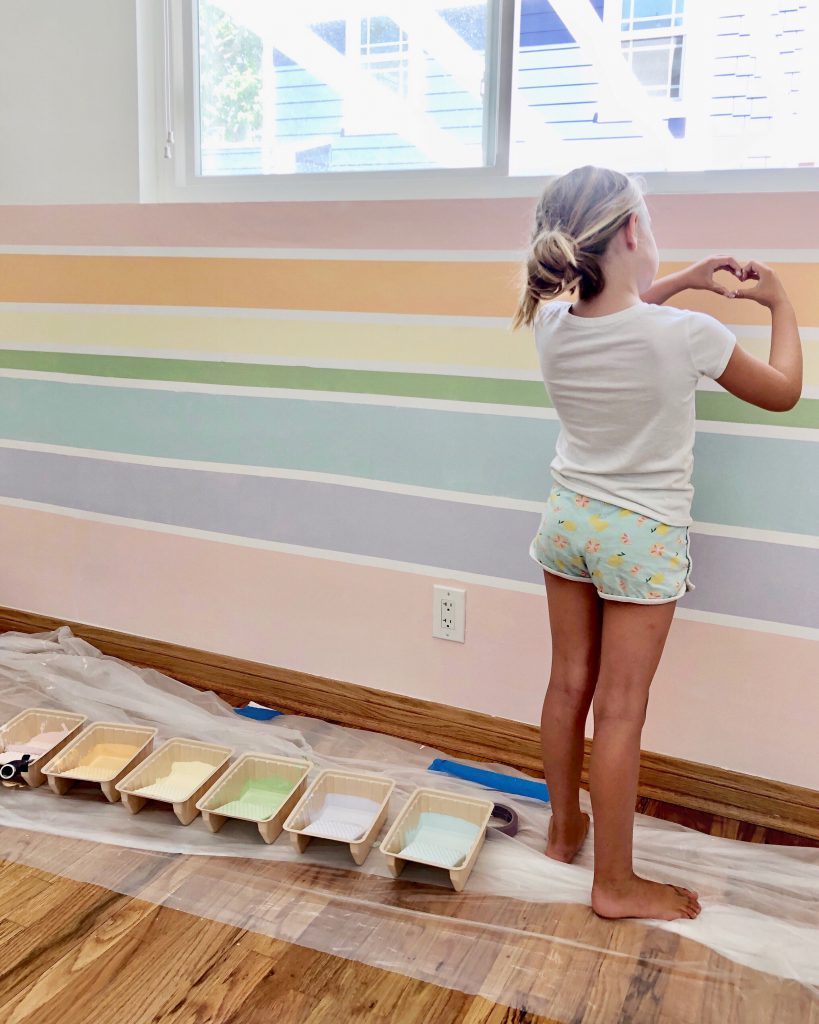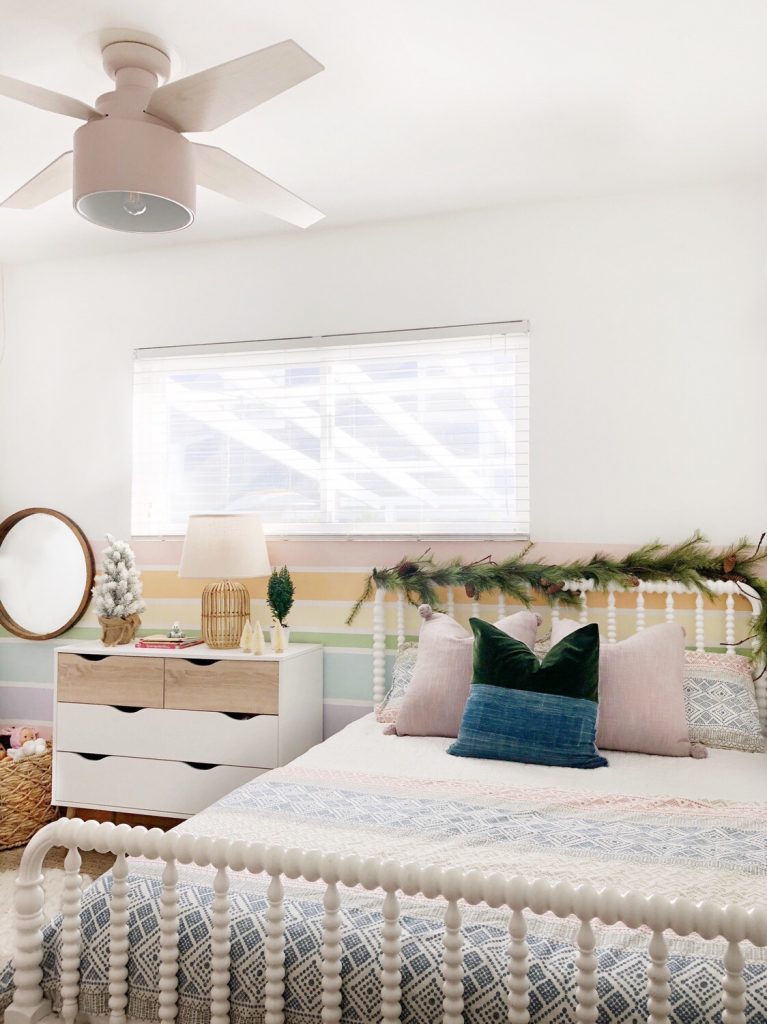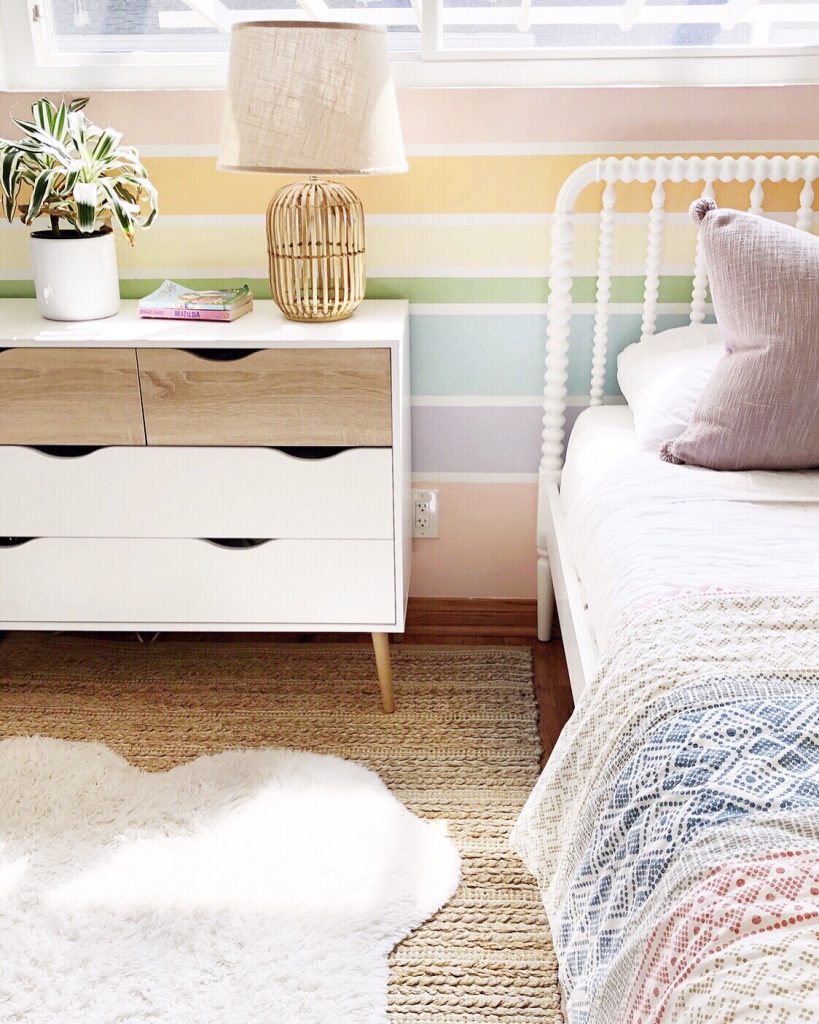 KITCHEN PROJECT:  Replaced the backsplash with common wood, painted the cabinets, spray painted the hardware, took off some upper cabinets and made my own DIY shelf.  Click here for the blog post.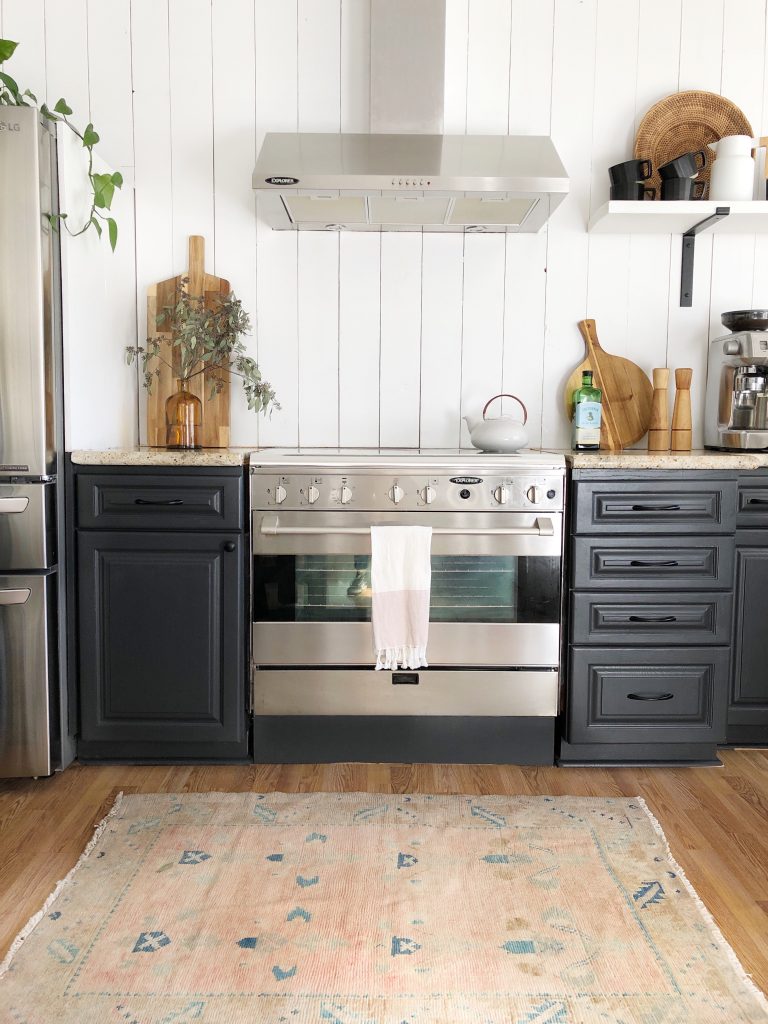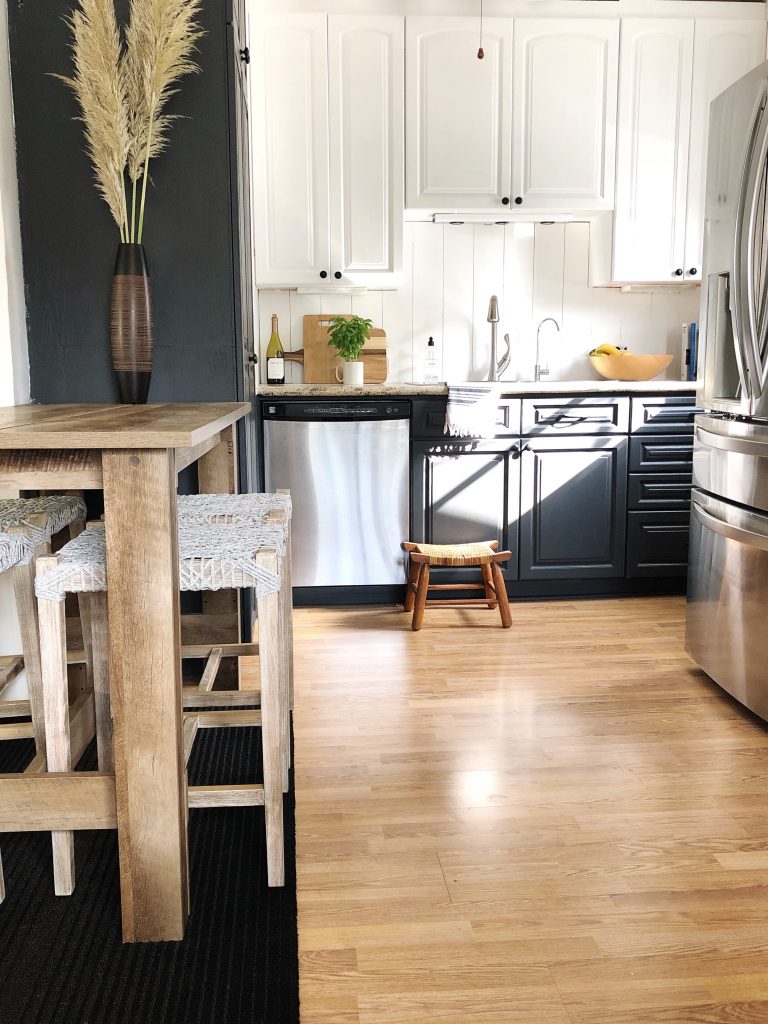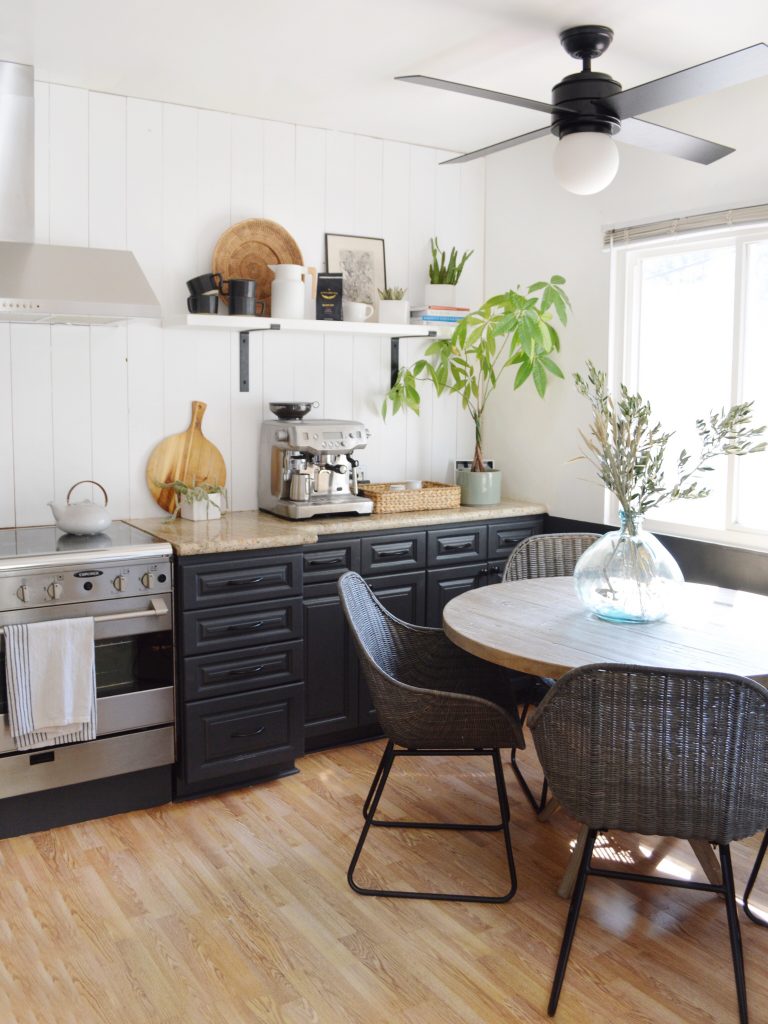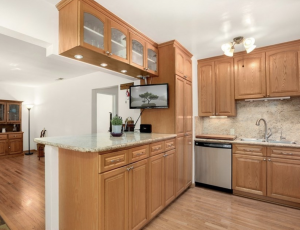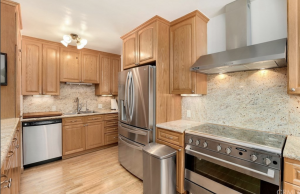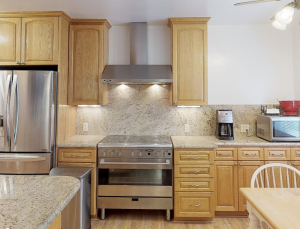 DOWNSTAIRS BATHROOM: I paid to reglaze the bathtub and tiles and vanity tiles, I painted the vanity and floor and mirror, replaced the hardware and light, spray painted the shower curtain rod, and added hooks.  Click here for the full blog post.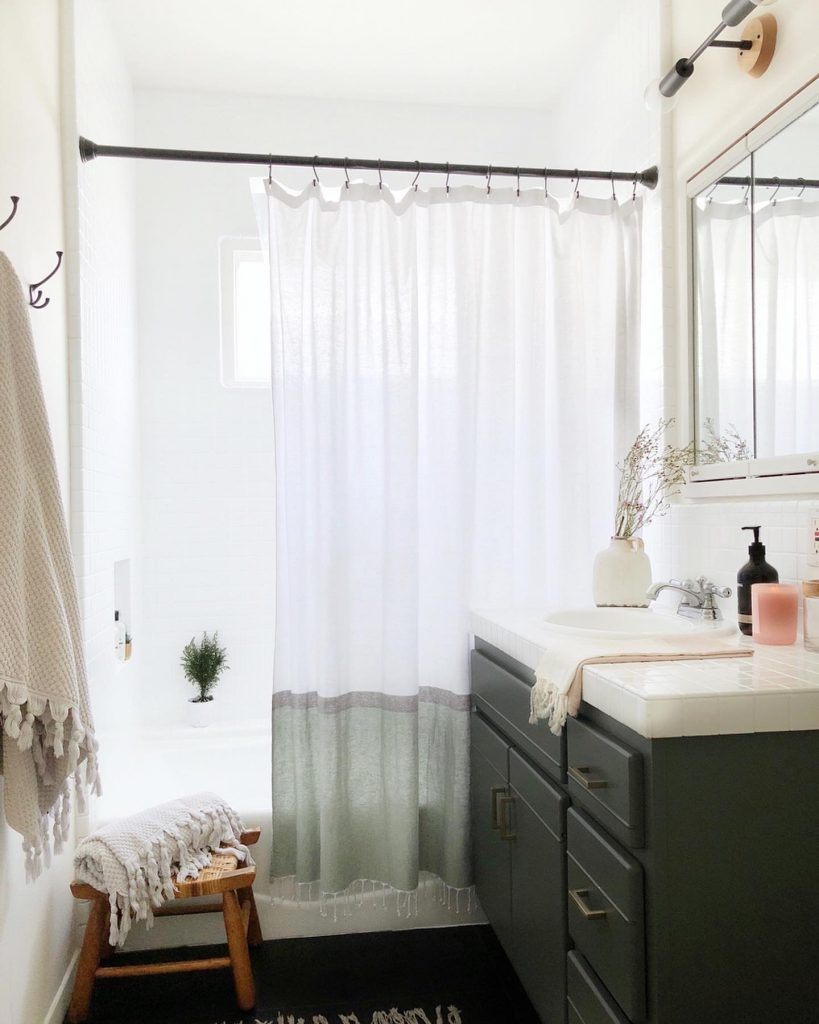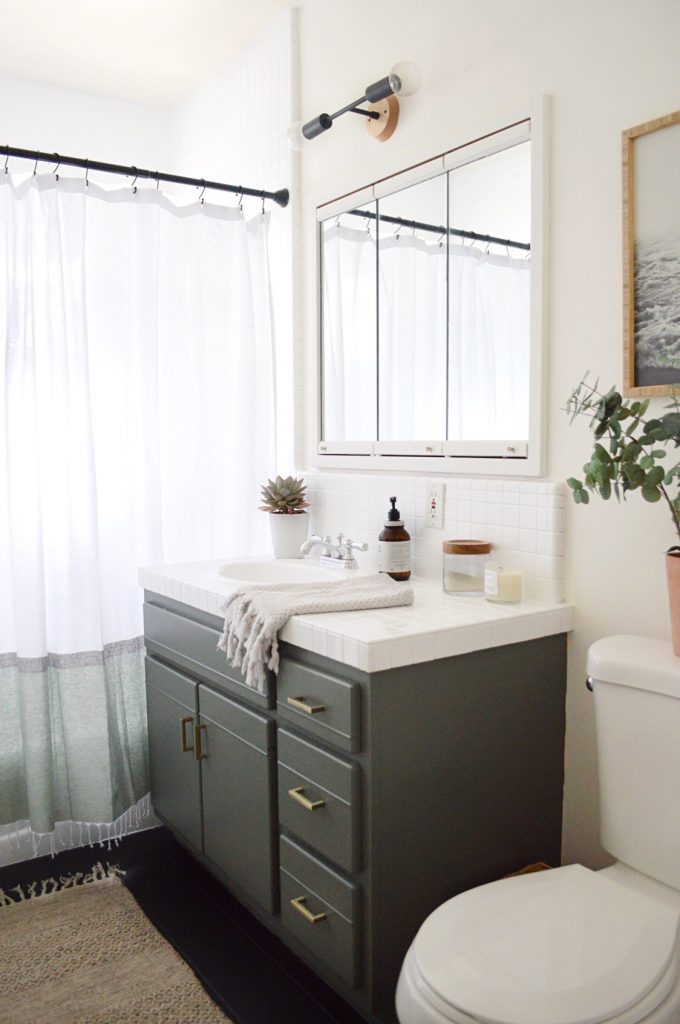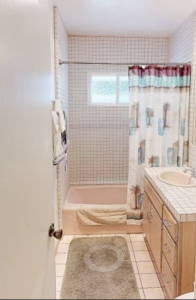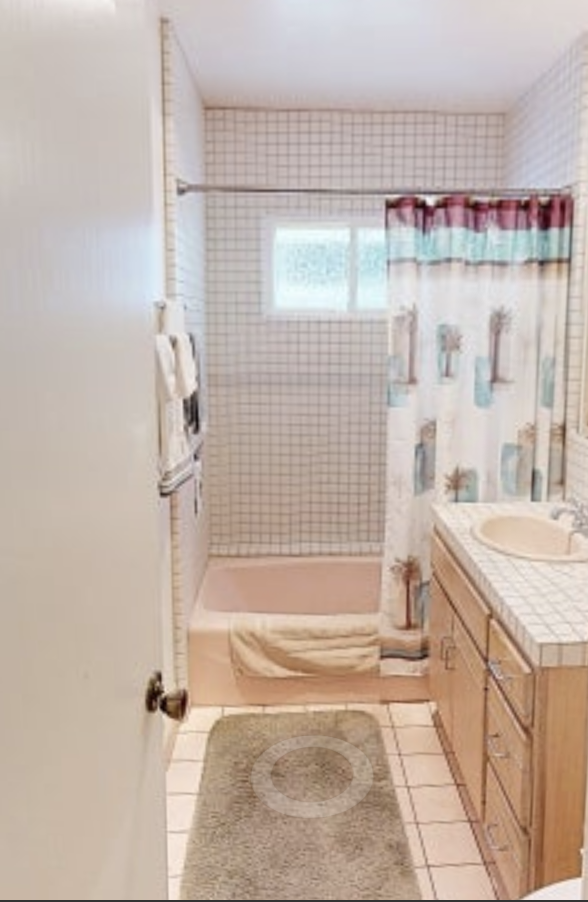 MASTER BATHROOM PROJECT:  I painted the walls and tiles, created a "mural" wall, added hooks, and was gifted a new vanity, mirror and lights.   Click here for the full blog post.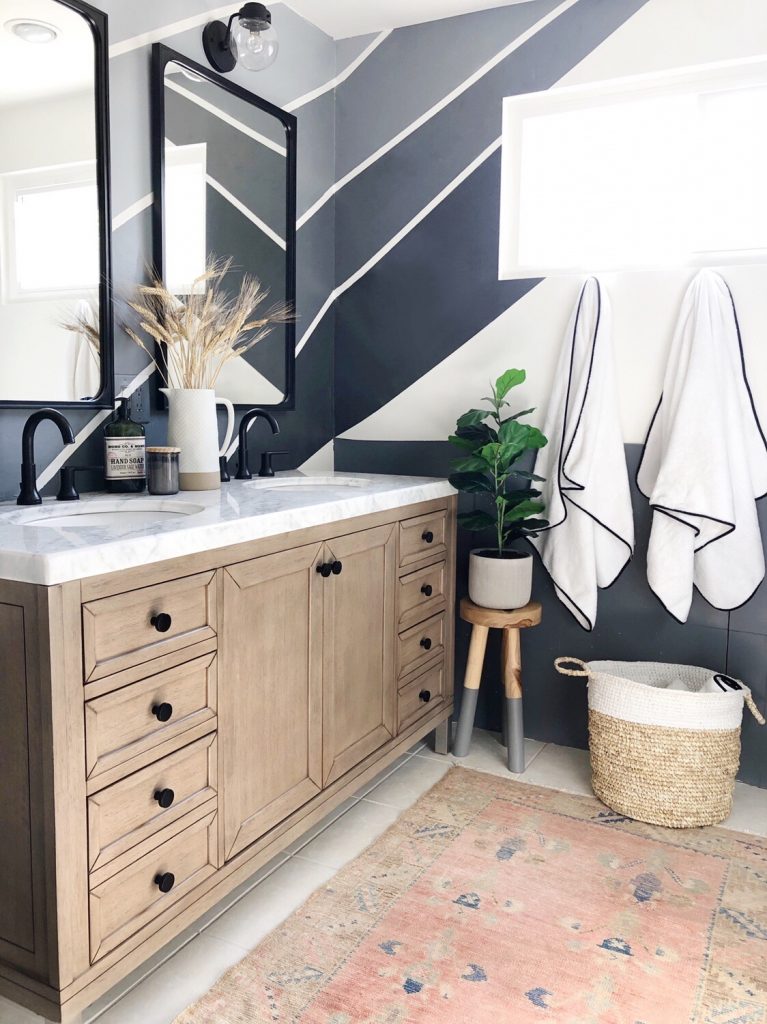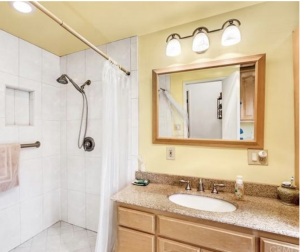 OUTDOOR STENCIL PROJECT: I painted our patio black with Behr patio paint.  I used stencils to create a "tile" look and it's SO much more interesting than plain stained concrete.  🙂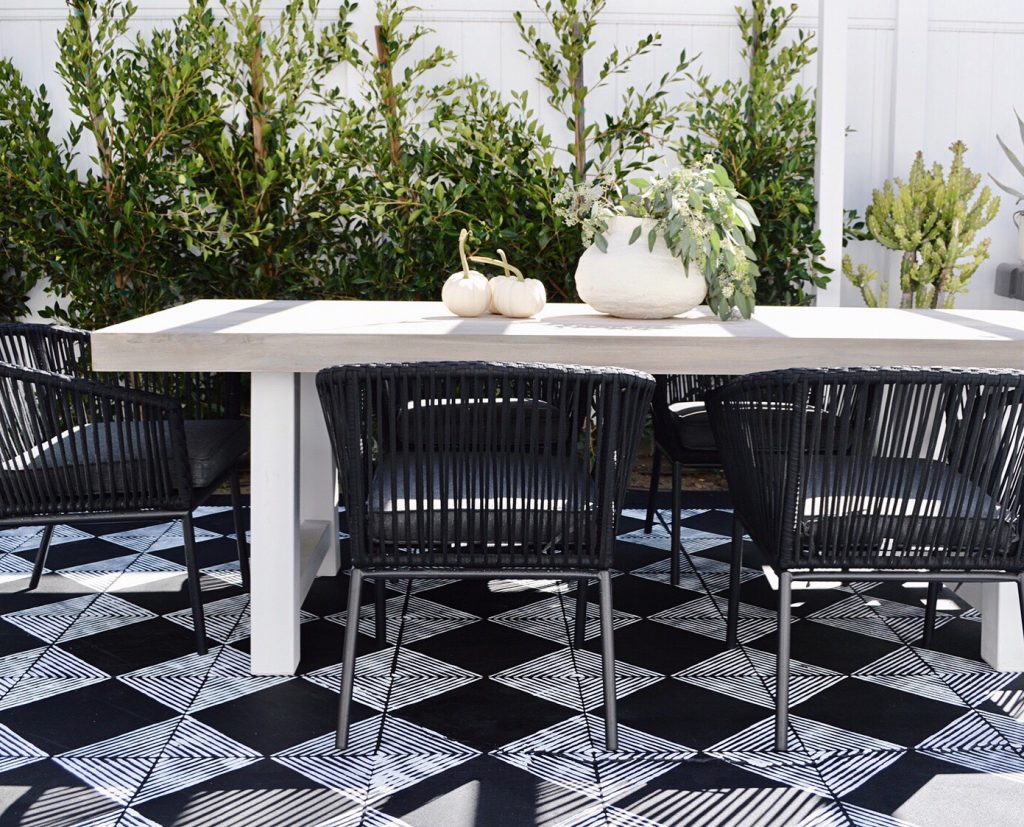 DIY FAUX FIREPLACE PROJECT:  We needed a place to hang our xmas stockings so we made a DIY faux fireplace.  All of the information you need to do it yourself is in my highlight story on this project.  I used portola paint to make it look like a plaster finish.  Such a fun and easy project.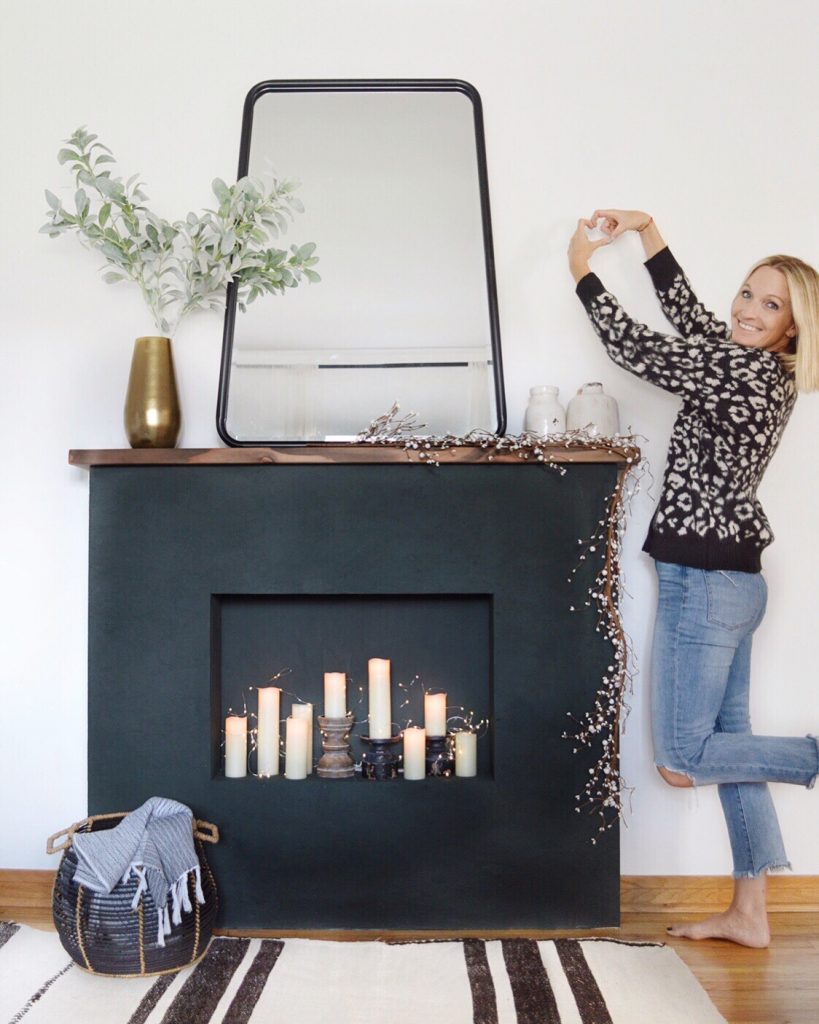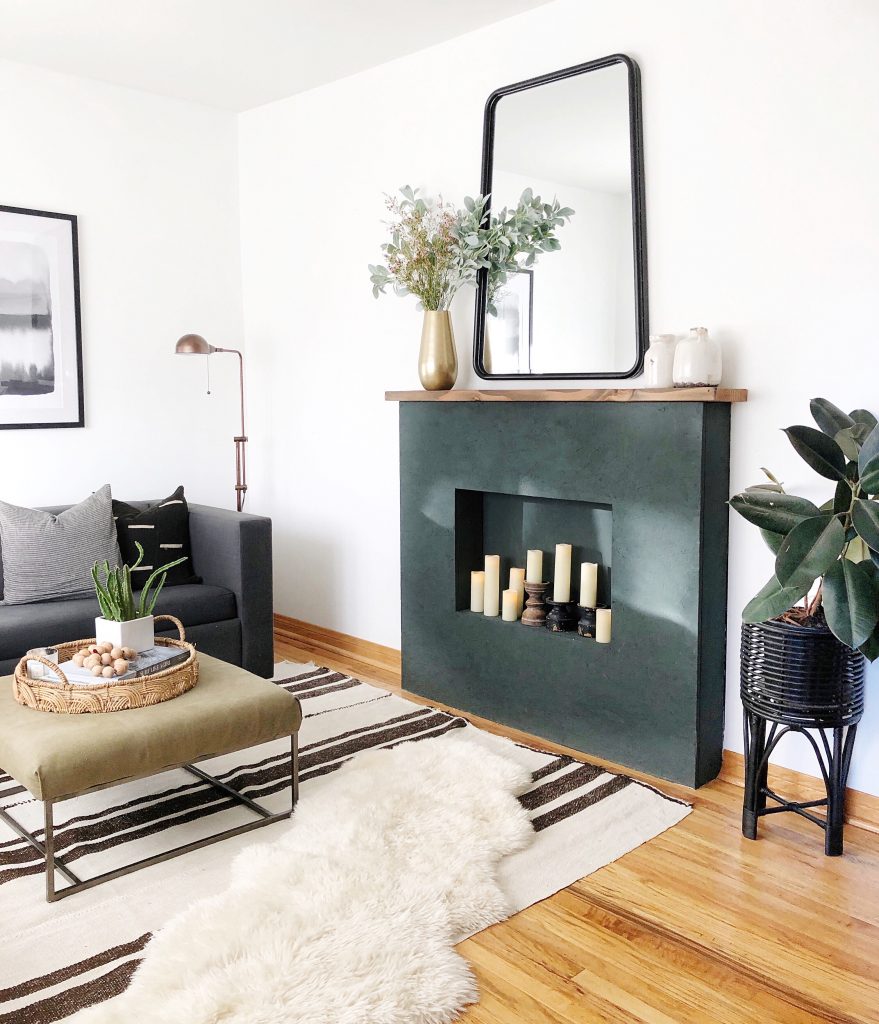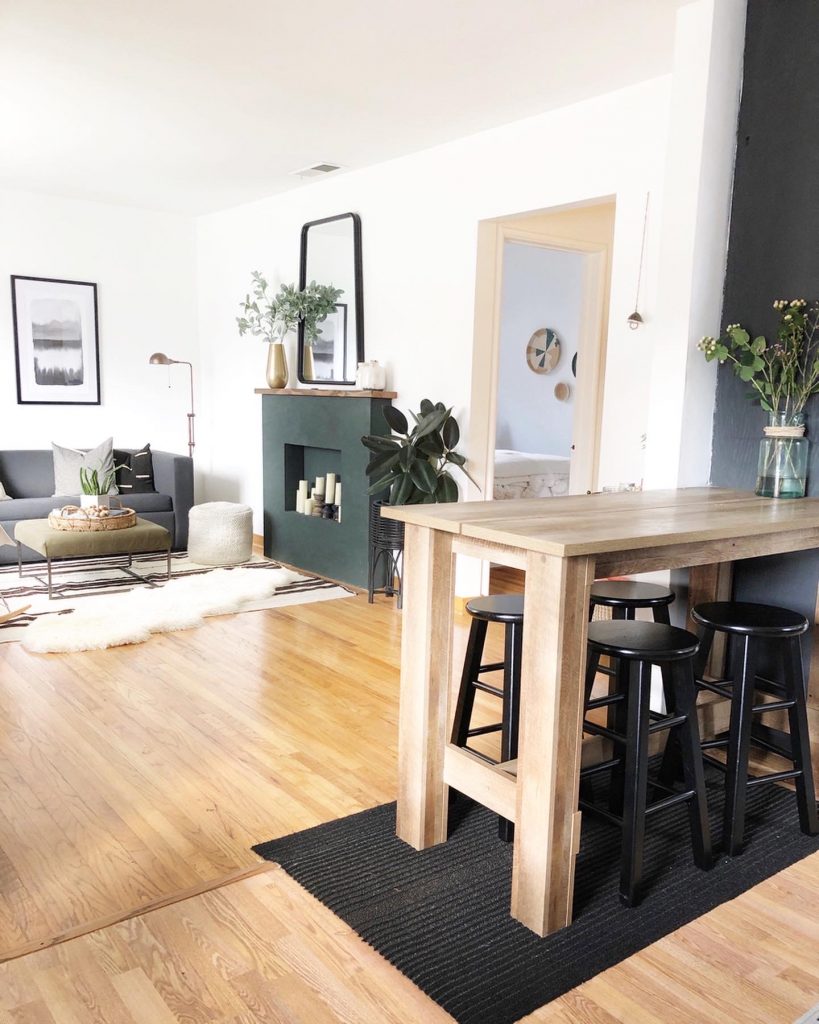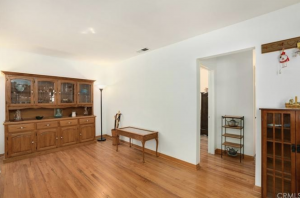 FAMILY ROOM ACCENT WALL: I came up with this board and batten'ish idea with a modern feel.  All the steps are in my blog post, just click here.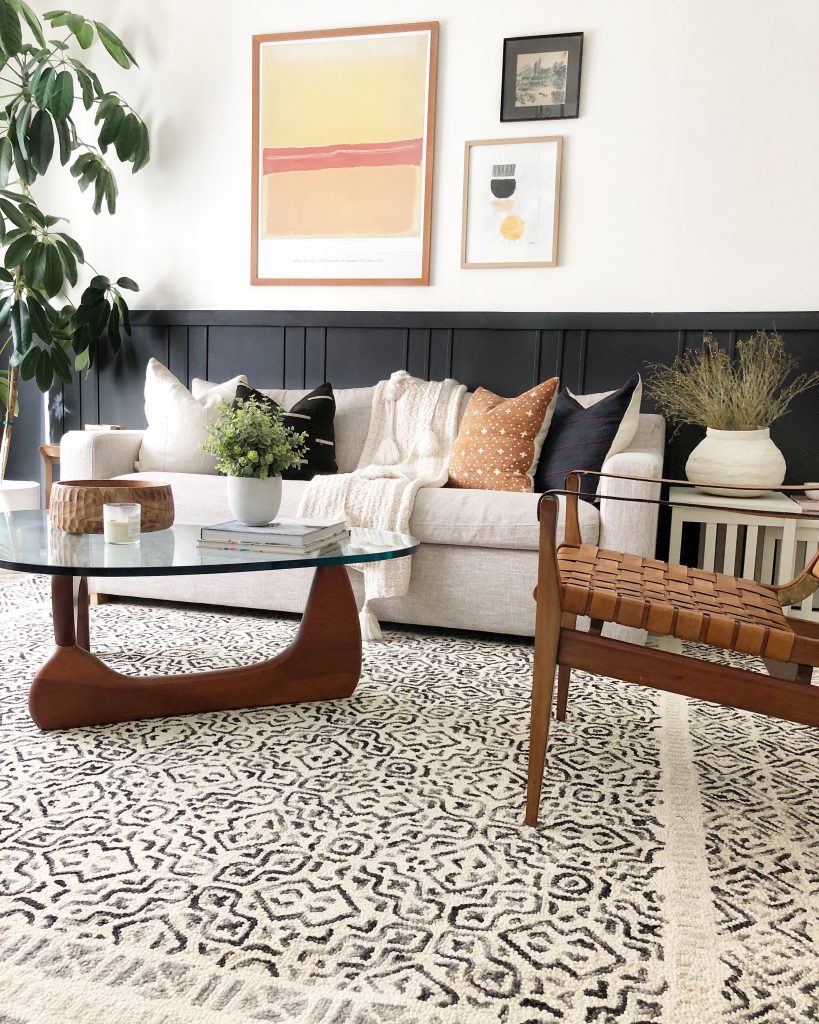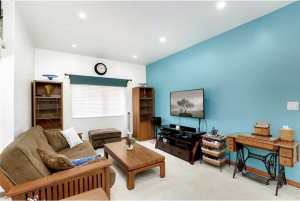 MY DAUGHTER'S HUGE DIY DOLLHOUSE:  My handyman helped me significantly with this one but this was my daughter's SURPRISE xmas gift and SHE LOVES It!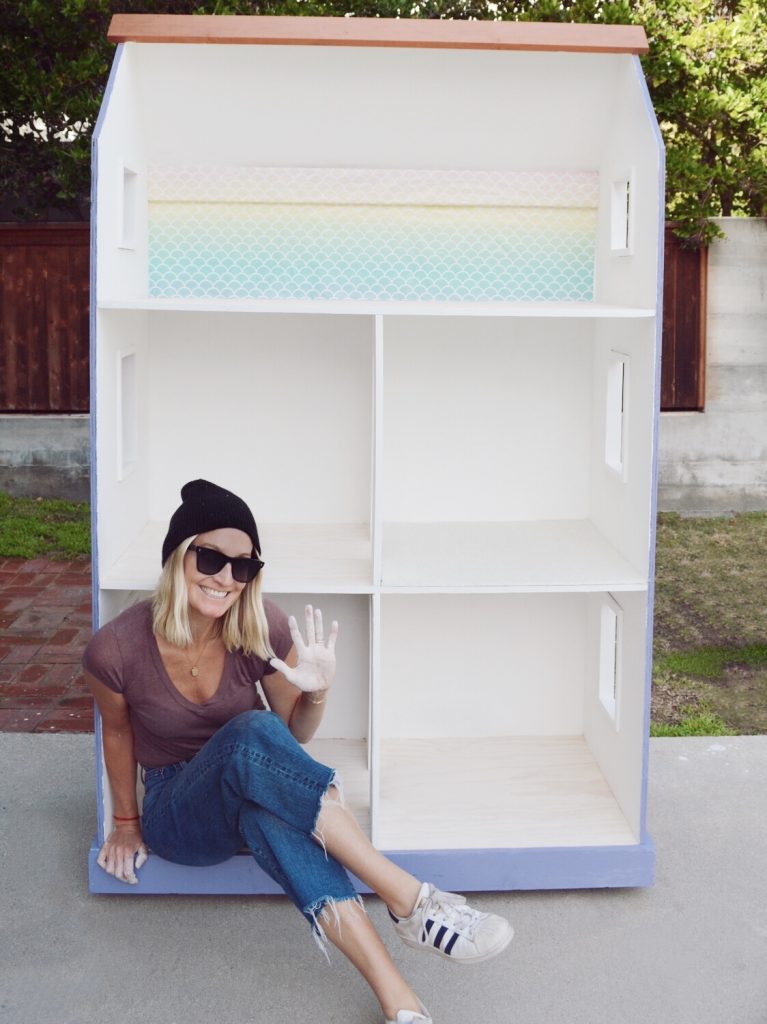 MASTER BEDROOM STYLING:  I love this room so much.   Besides hardwood floors, and different access to the closet and a new master bathroom, the look and feel of this room will stay similar.  Click here for the blog post with links.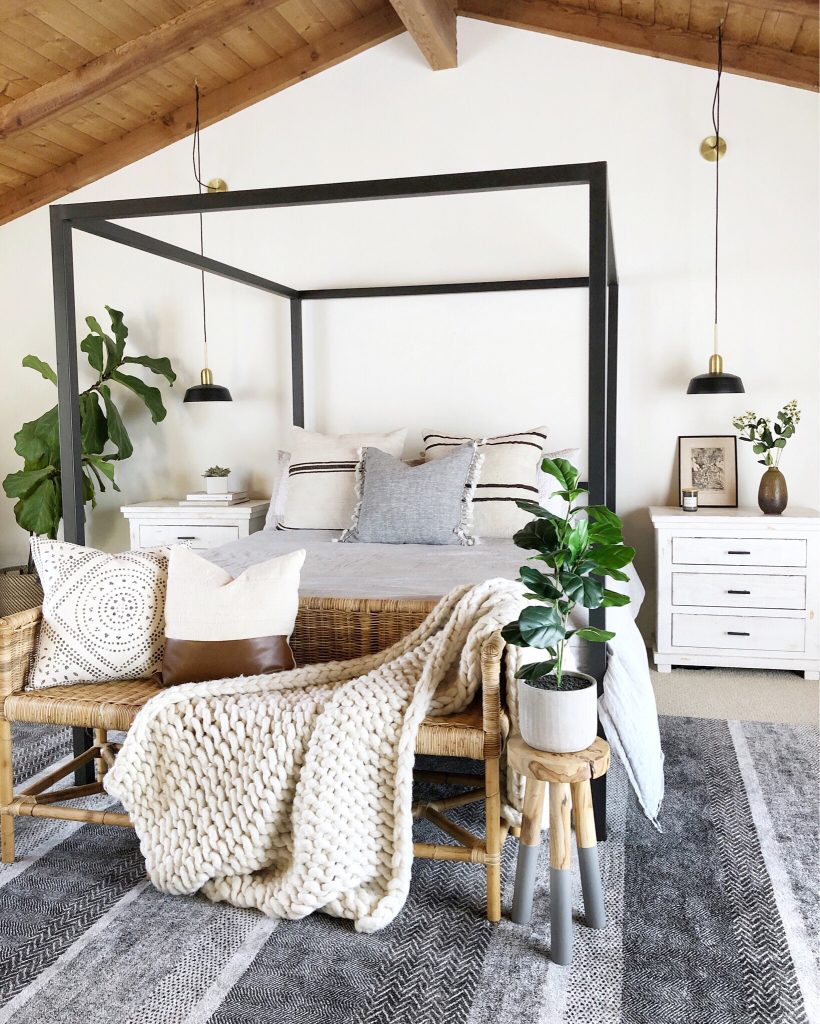 Thanks for reading and for your interest in my DIY projects!
xoxo,
Kristin