February 7, 2020
DIY Board and Batten (sort of) and Family Room Update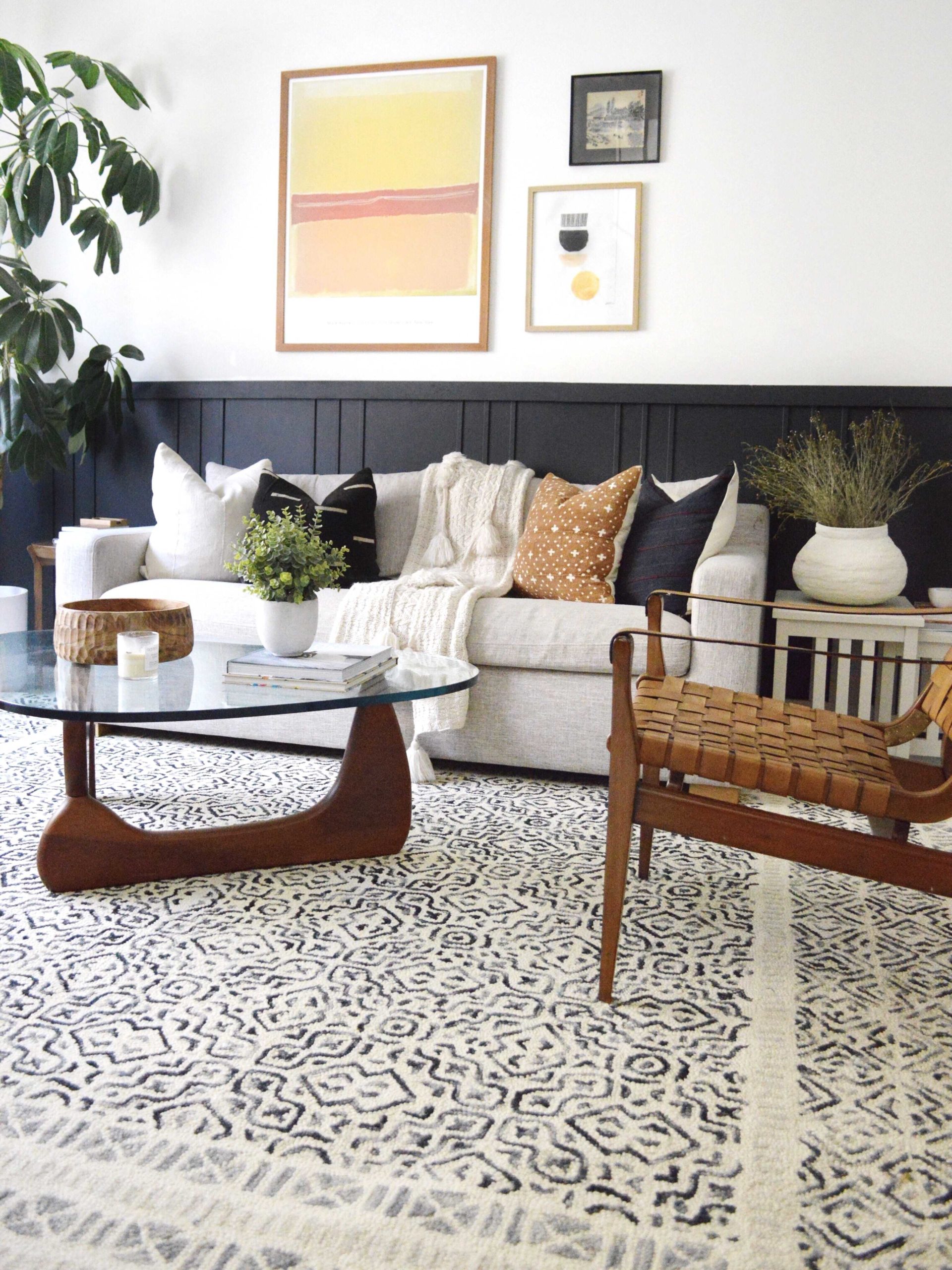 I transformed our Family Room with a very easy DIY modern interpretation of Board and Batten. I knew I wanted to add some dark paint and some texture to the wall but I wanted it to be my own creation.   So, per usual, I went to Home Depot with no exact plan and came up with it on the fly.   For better or worse, that's how I roll. 🙂
A little back story — when we remodel our home, this wall is coming down.  So, I did NOT want to spend a lot of money and I did not worry about application on the walls.  Application?  If you are adding a wall accent and might want to take it down someday, it will be better to use a nail gun to attach the wood to the wall.   I used glue.   Since I don't own a nail gun, it was cheaper, easier and I don't have to worry about maybe taking down this wall accent someday.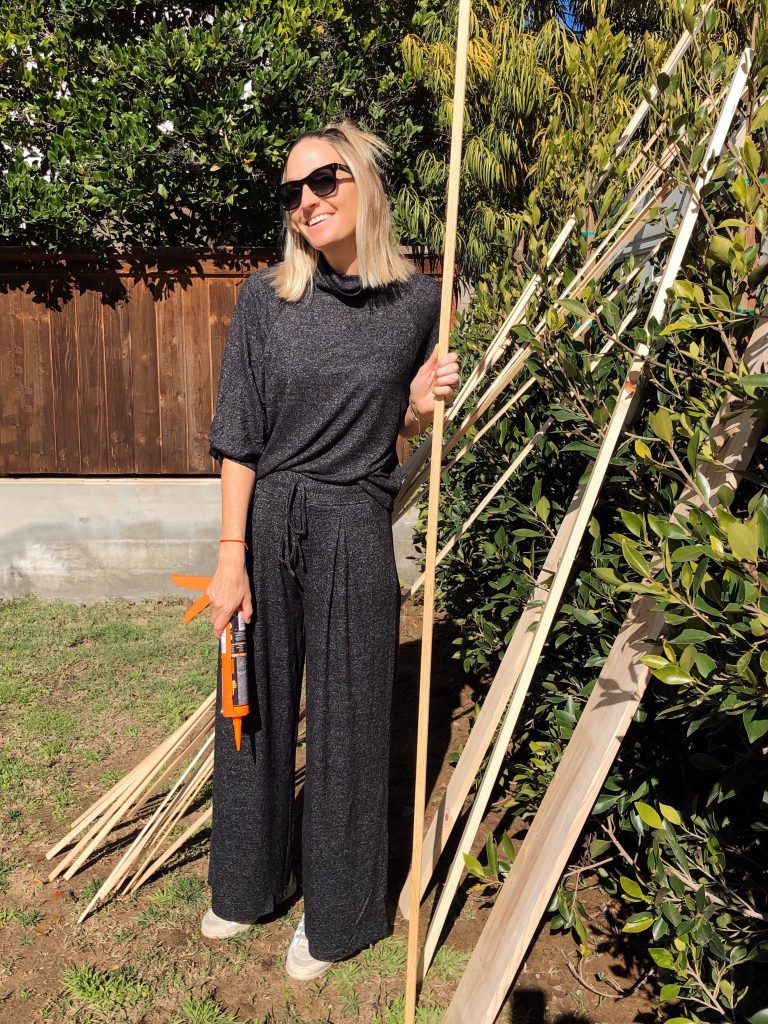 WHAT I BOUGHT AND COST:
For the top piece, I brought inexpensive (and lightweight) wood.  Specifically, I bought two 1×3 BTW Whitewood at $4.00 each.  I had them cut to the exact size at the store.
For the vertical lines I bought this molding .  It costs 48 cents/foot.  If you know your exact measurements (from top of molding to bottom of top piece), then you can have it cut at the store.  I chose to cut it at home using a hand saw.  Because each of my vertical pieces were approximately 42″, I spent approximately $35.00 on this wood.
I  bought a quart of Benjamin Moore paint in "Wrought Iron" at my local paint store for $25.
Here is the glue for $10.00.
And you will need a caulk gun for $4.00.
Total Cost = $82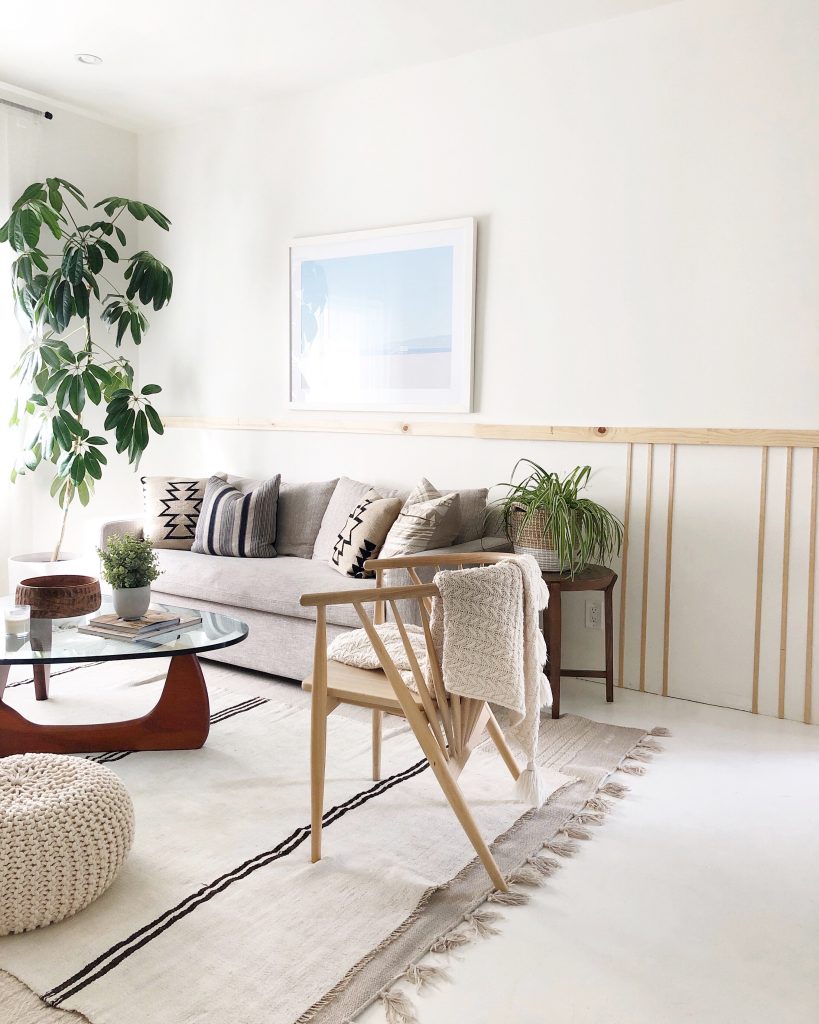 HOW I DID IT:
First, I planned out the design.  The bottom of the top piece is 42″ from the ground (I don't have floor moldings in this room).  Each vertical stripe pattern is spaced 13.5″ and the stripes are 3″ apart.  Using a level is very helpful.
I hung the top piece first.  Applied the glue and held it against the wall until he stayed by itself.
Then I applied each vertical piece with glue.
I let dry (a few days because I got sick but I'm sure 12 – 24 hours is enough time).
I painted 2 coats.
And VOILA!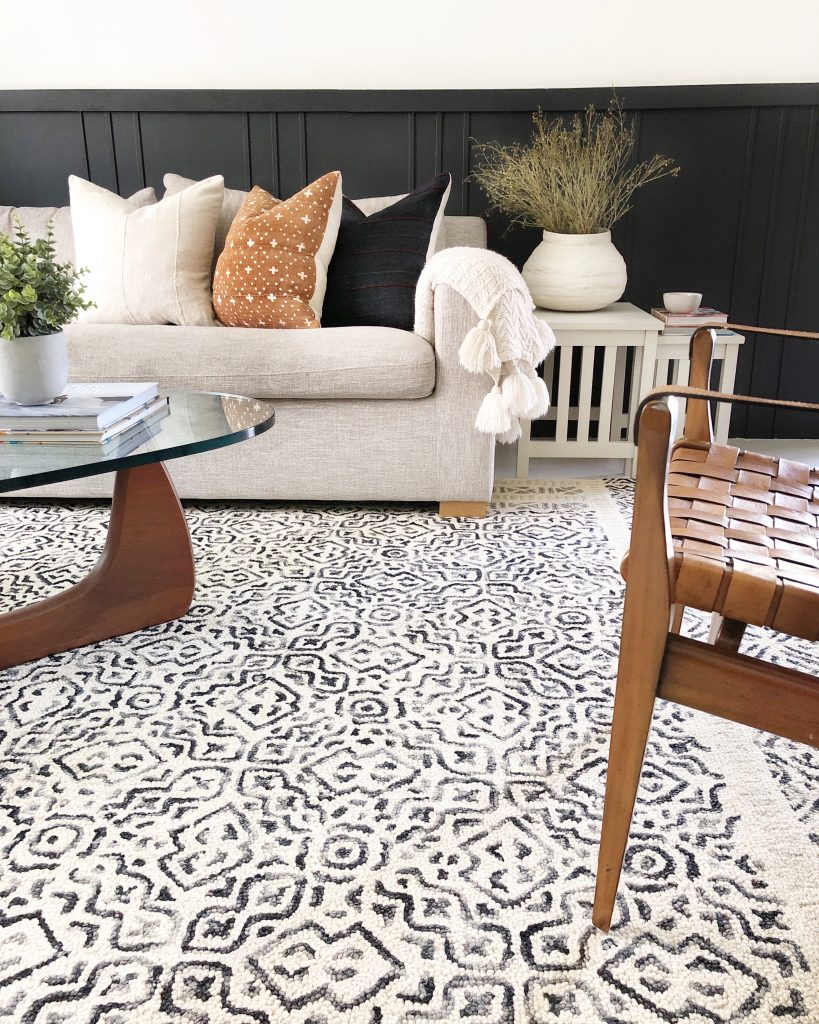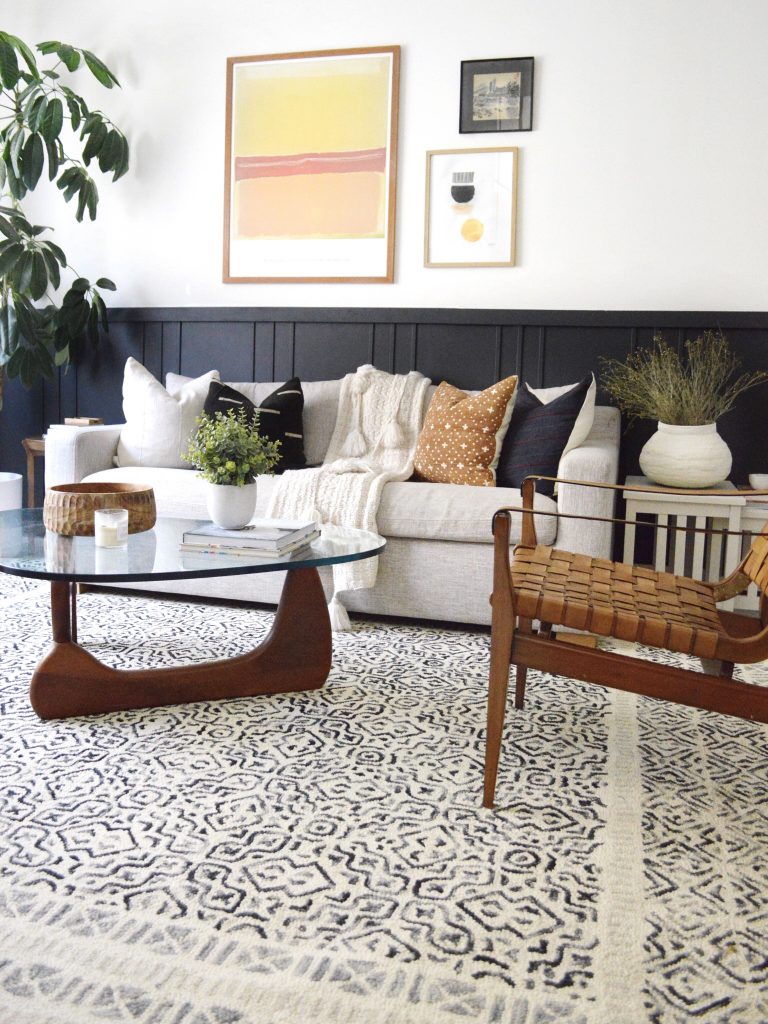 DECOR:
Let's talk about this rug from Loloi Rugs and Ellen Degeneres!  I saw it and knew I needed it for this room.   It's so cozy and soft to lay on too.   You can purchase is here.
You can click here for my accent chair.
Sofa is from Interior Define.
The coffee table is a Noguchi and you can click here.   Or here for a knock off.
And I found the stacking side tables at a thrift store for $10 total and I painted them using Edgecomb Grey by Benjamin Moore.
The art is art I've owned for years, except for the bottom right – I drew that yesterday.  🙂
AS ALWAYS, thanks for visiting and for your interest in my design!
xoxo,
Kristin