September 12, 2019
Modern Coastal DIY Bathroom Remodel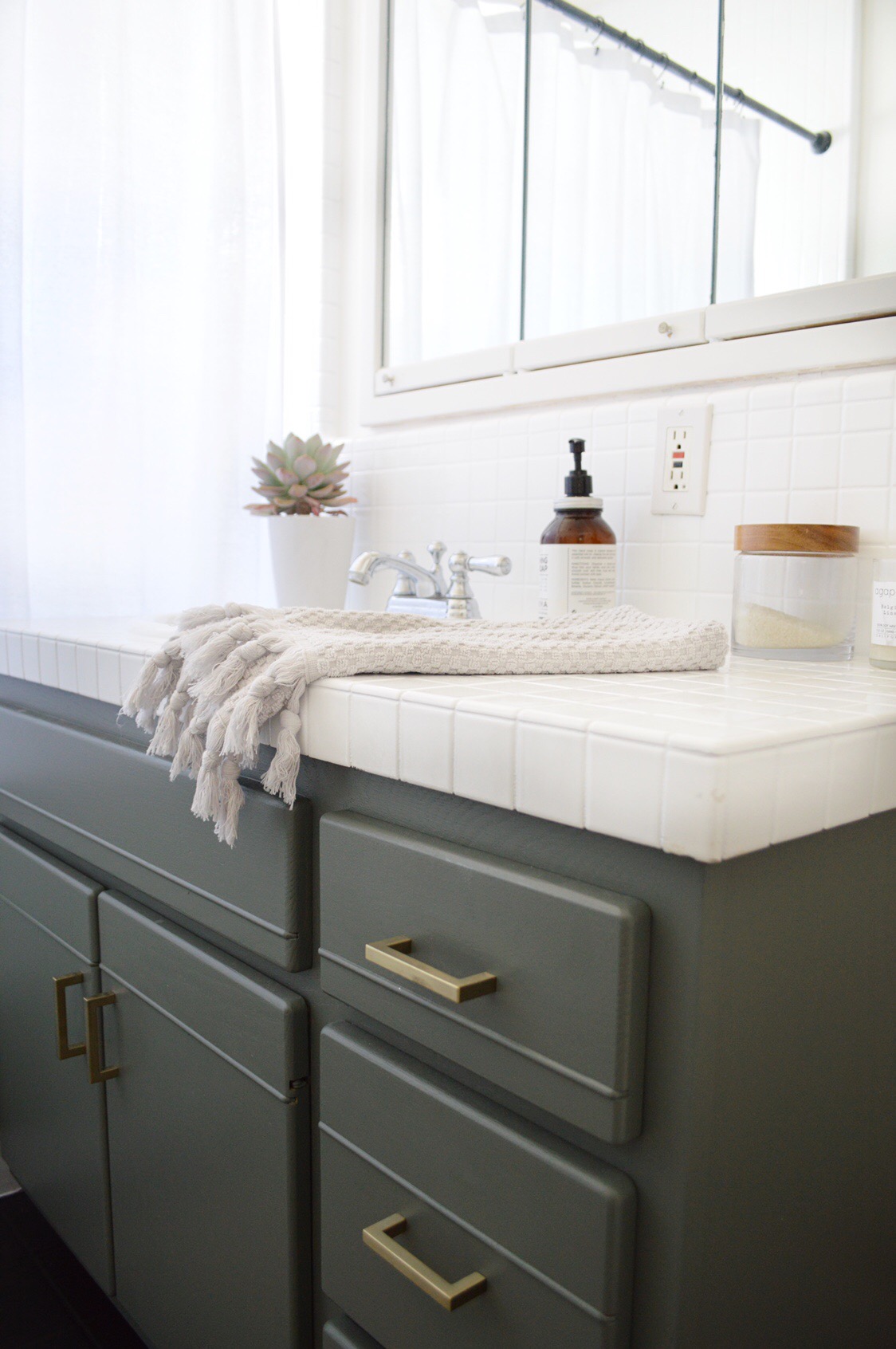 The bathroom! This project is easily night and day with only a handful of changes (one big and the rest small).
BEFORE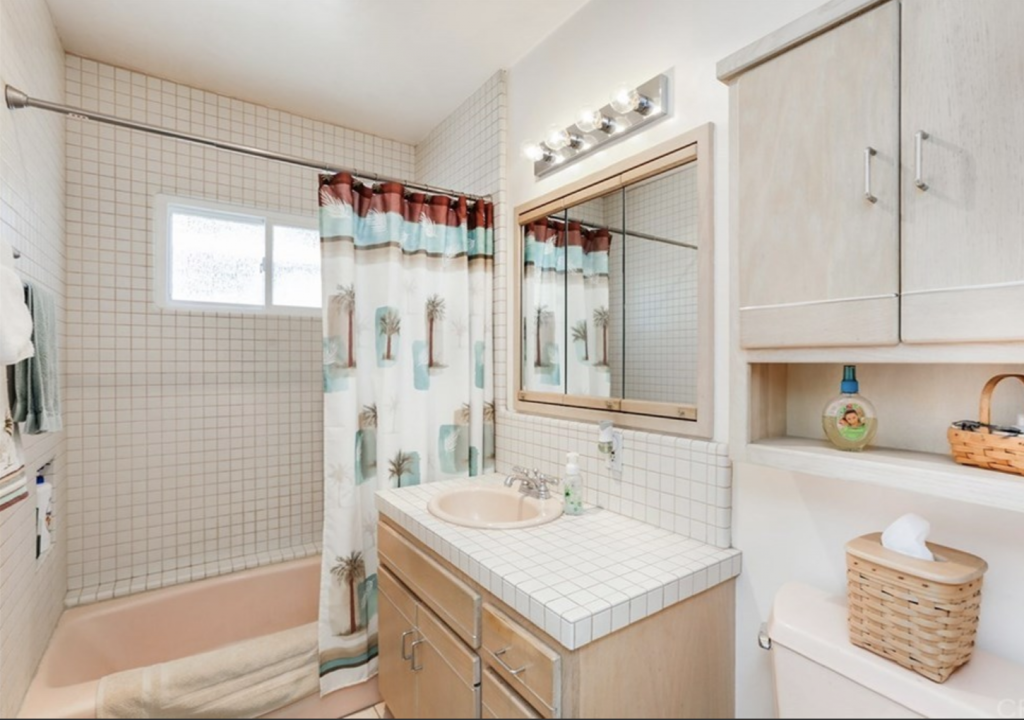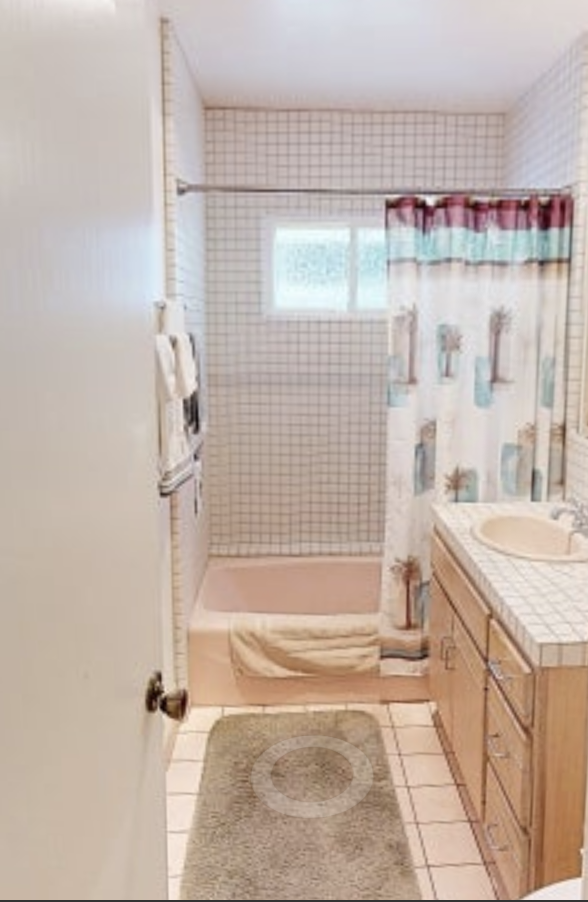 AFTER
This bathroom was a sight for sore eyes, to say the least. It was so dated that it felt like stepping into a time machine, and the pale, dirty colors were not helping with the bathroom's tight size. We needed a total (and affordable!) bathroom makeover to better reflect our laidback style, and this modern coastal bathroom DIY before and after makes me SO happy. While the majority of this bathroom *is* DIY, I always recommend outsourcing for professionals when necessary for guaranteed quality and peace of mind on elements that require more expertise, such as I did for glazing portion of this project.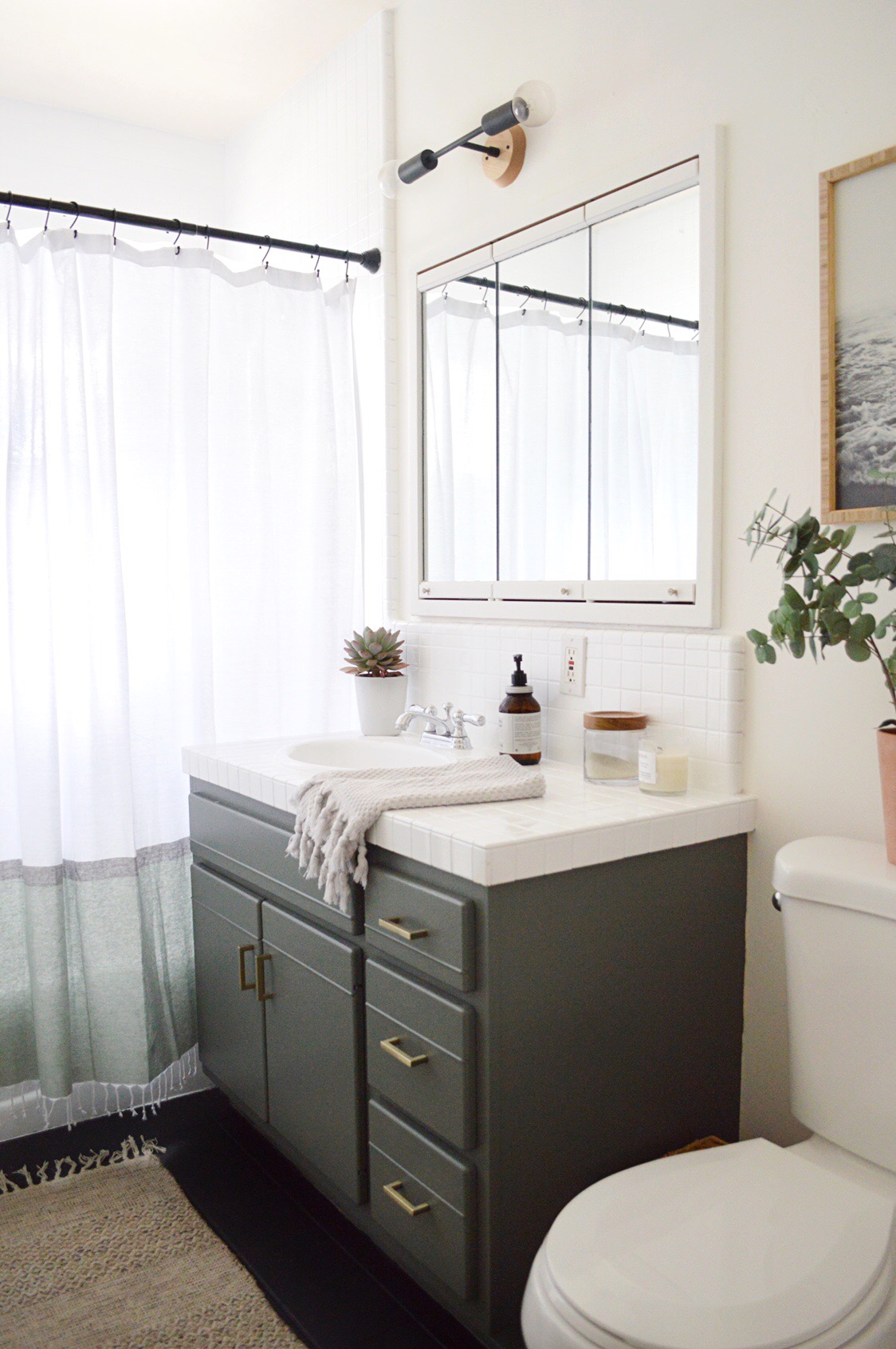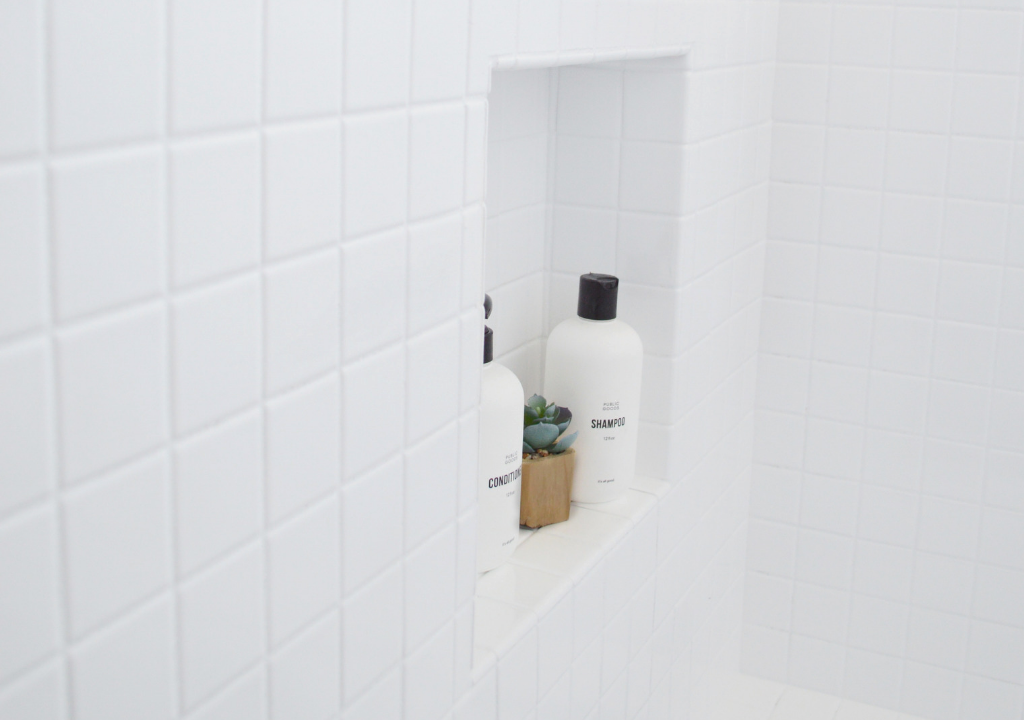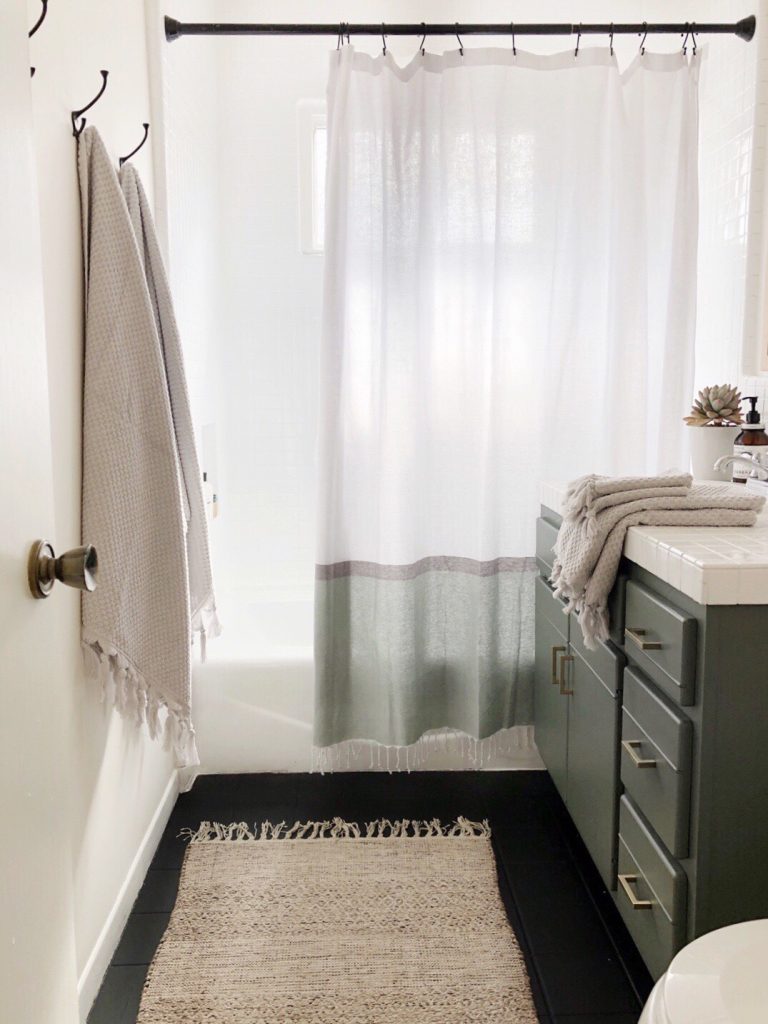 Affordable Bathroom Remodel DIY Tutorial
TOTAL TIME: 3 days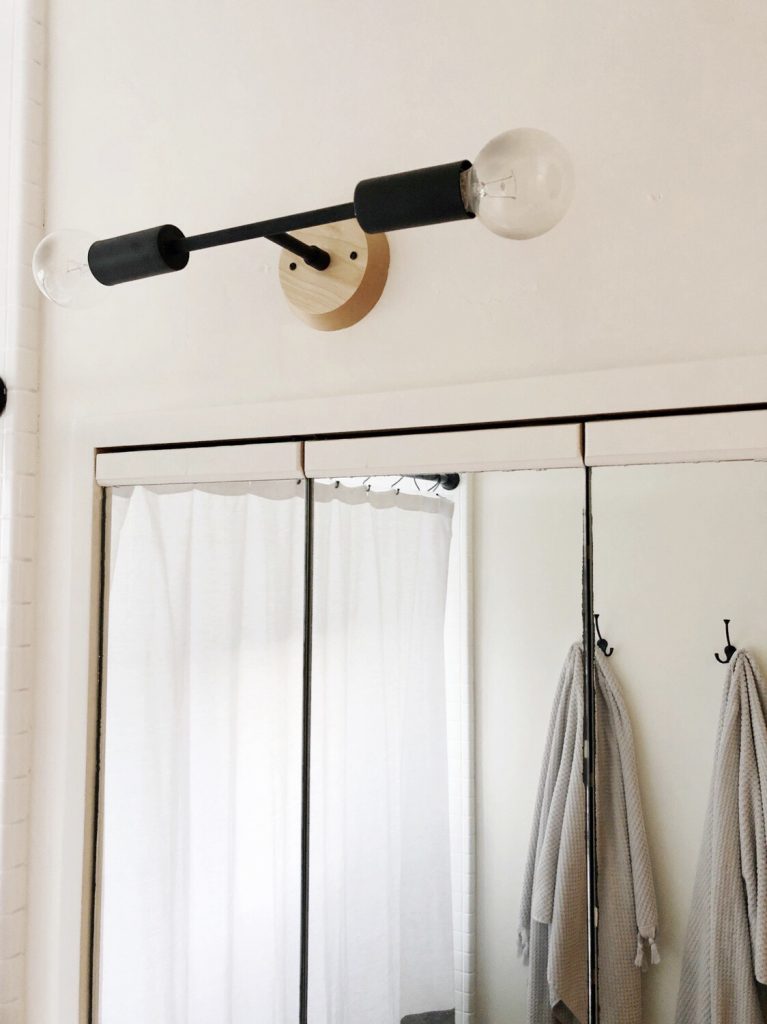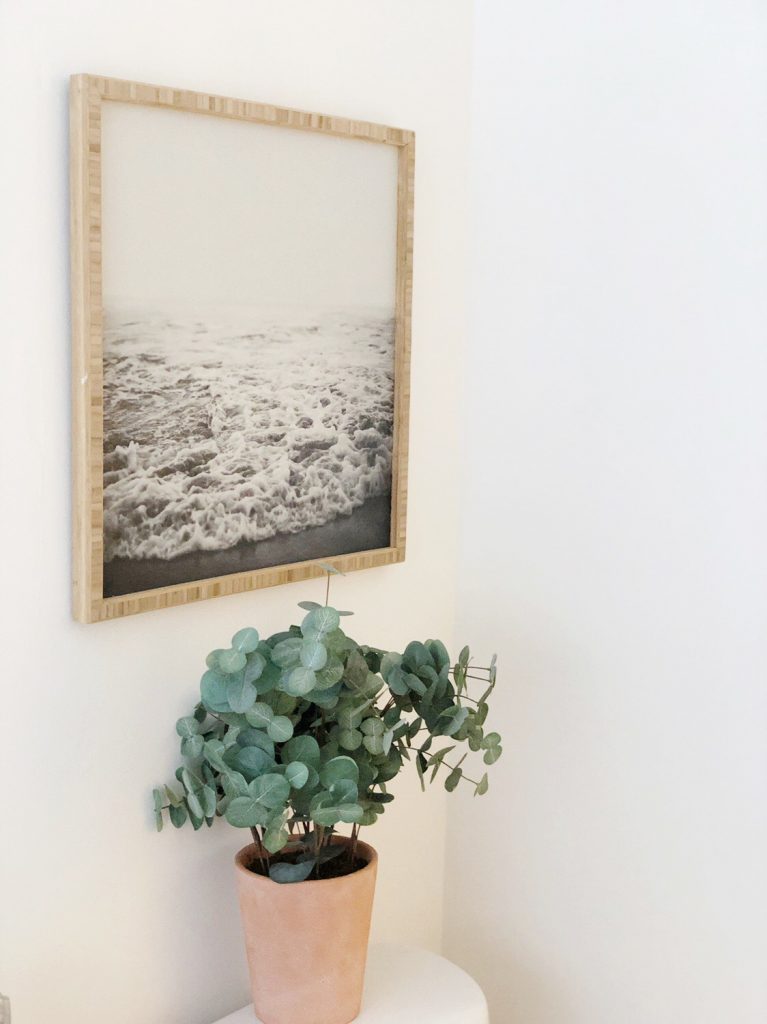 Don't these bathroom before and after photos give you so much joy? There's nothing like an extreme before and after to inspire me to keep going and finish other projects as quickly as possible (and inspire YOU with bathroom DIY ideas and make those changes you've been itching to do!). You can find all this and more on my Instagram and Pinterest.
xoxo,
Kristin