Need an entry makeover? Not high on your priority list?  I get it.  You want  a cute entry table,  but the couch, coffee table and rug are the priorities.  I hear this all the time.  To help, I've rounded up some budget-friendly console tables, lamps, baskets and other styling objects and ideas.   Here are the 4 simple looks I came up with and keep reading for details* on everything pictured: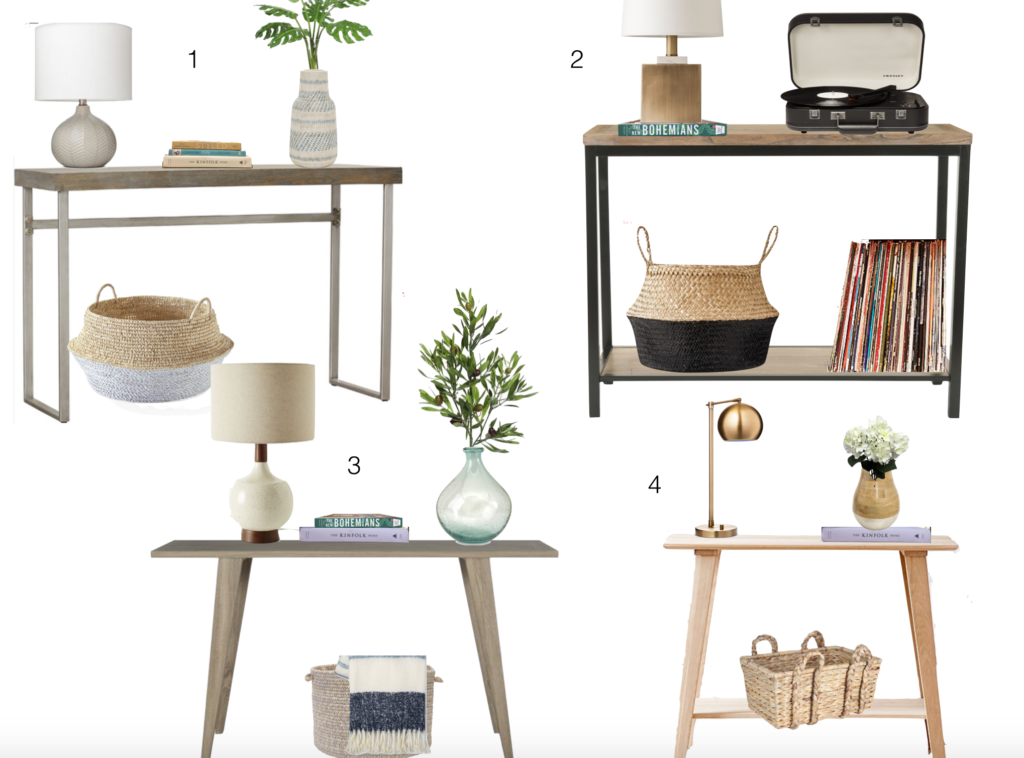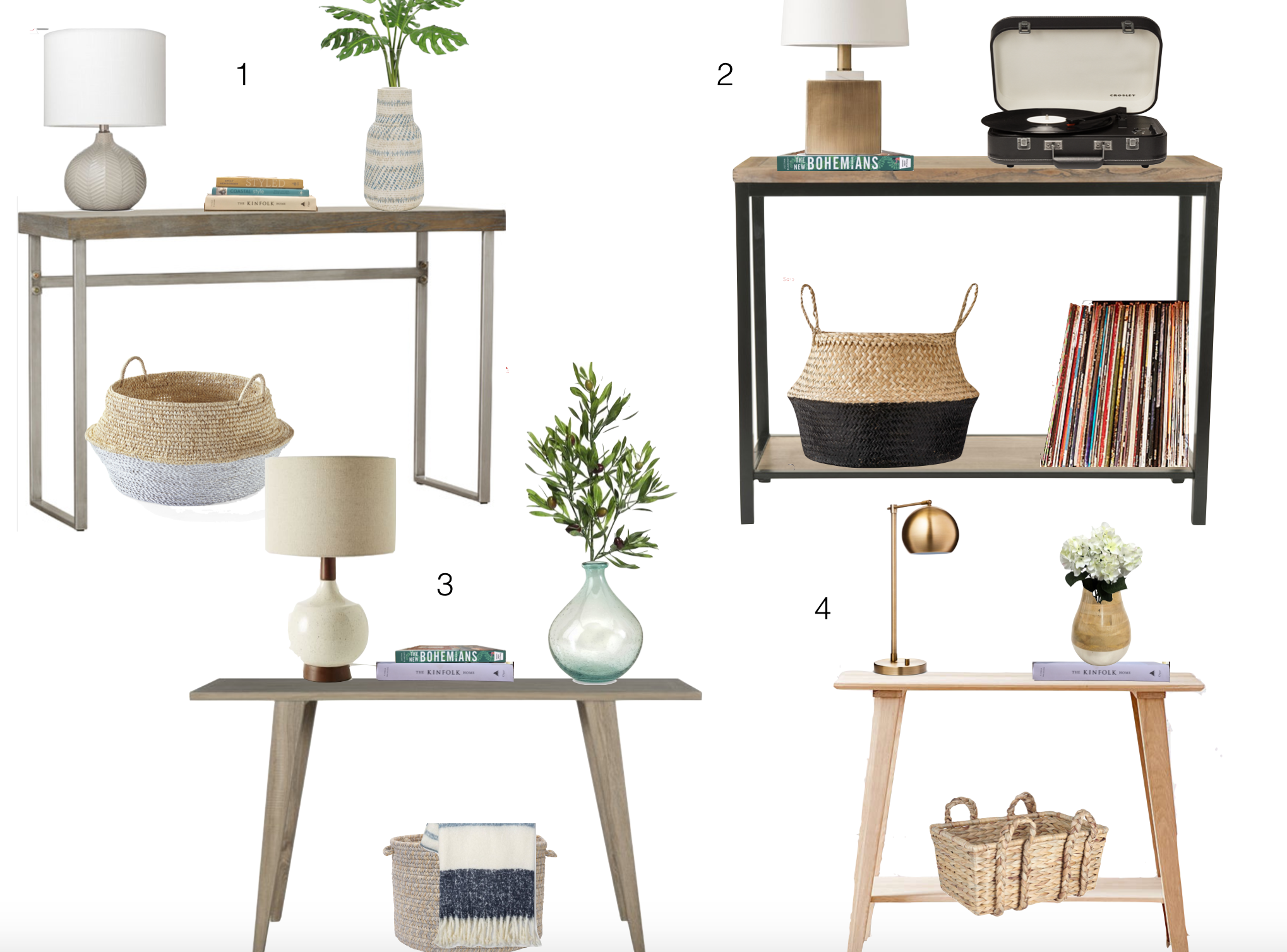 Here is a closer look at each style and total price for each look:
Look #1 = $302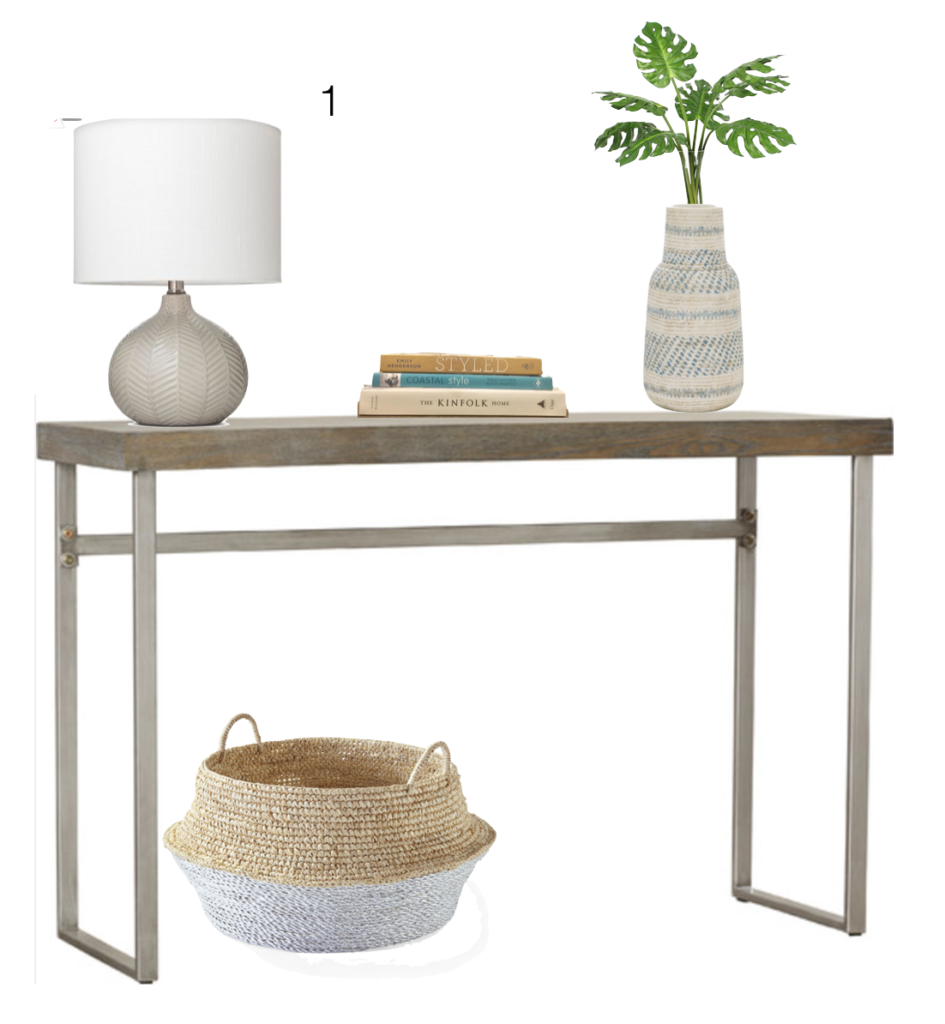 Look #2 = $303 (excluding records on bottom shelf)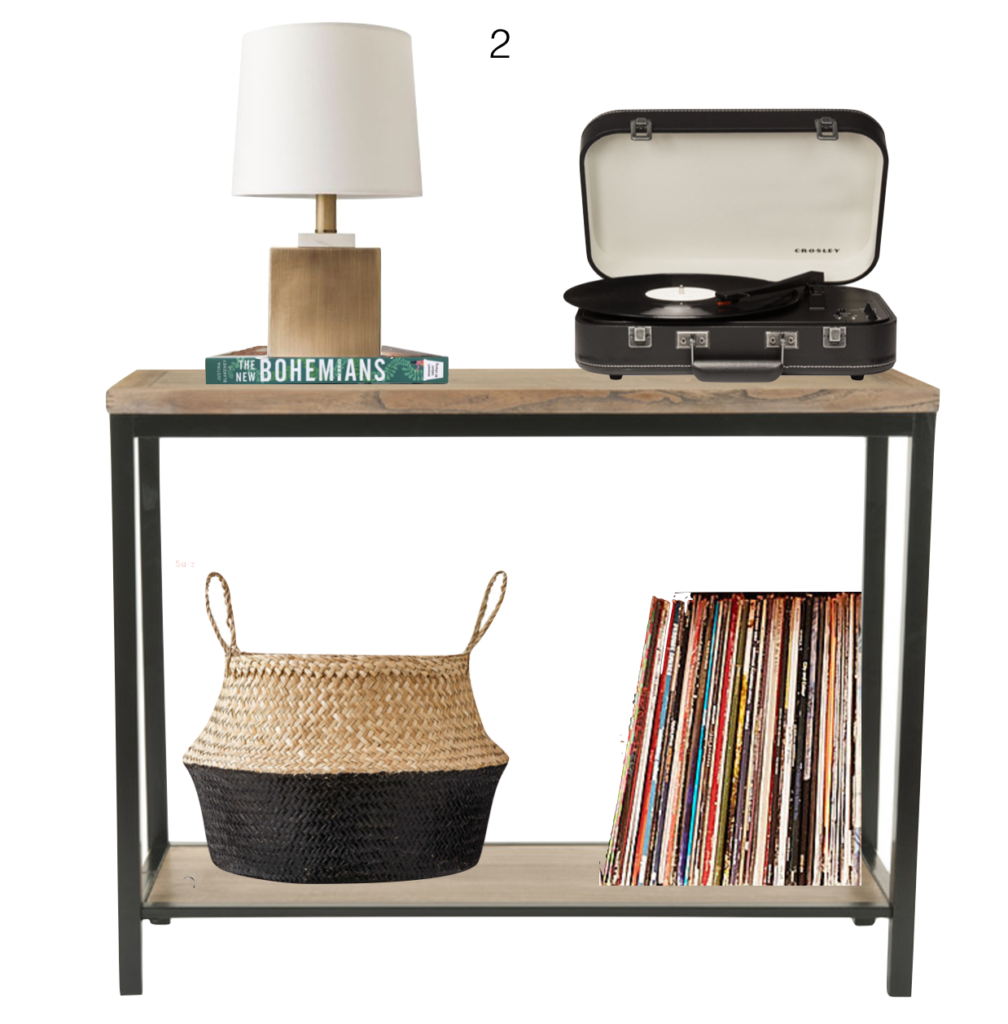 Look #3 = $499
I love sticking a throw blanket on top of the basket  – its a beautiful way of hiding shoes or any other items you may be storing in that basket.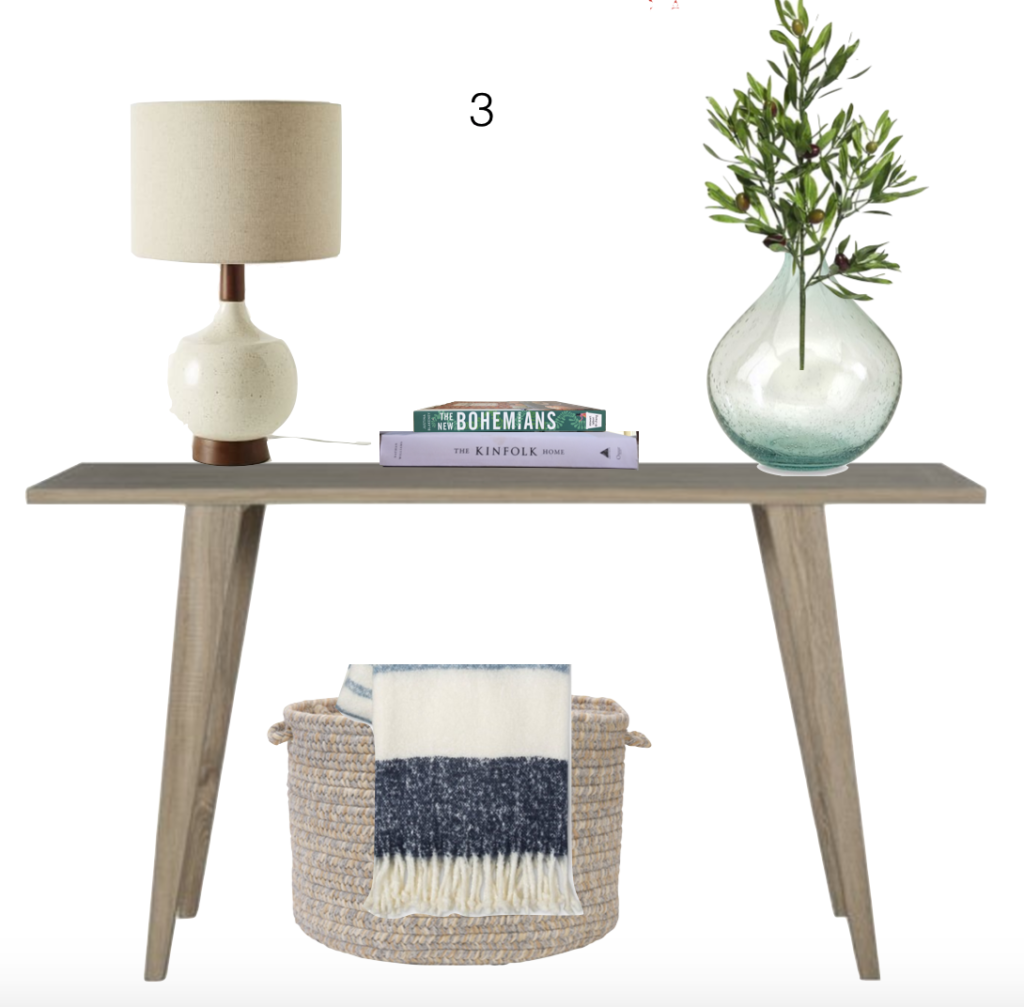 Look #4 = $274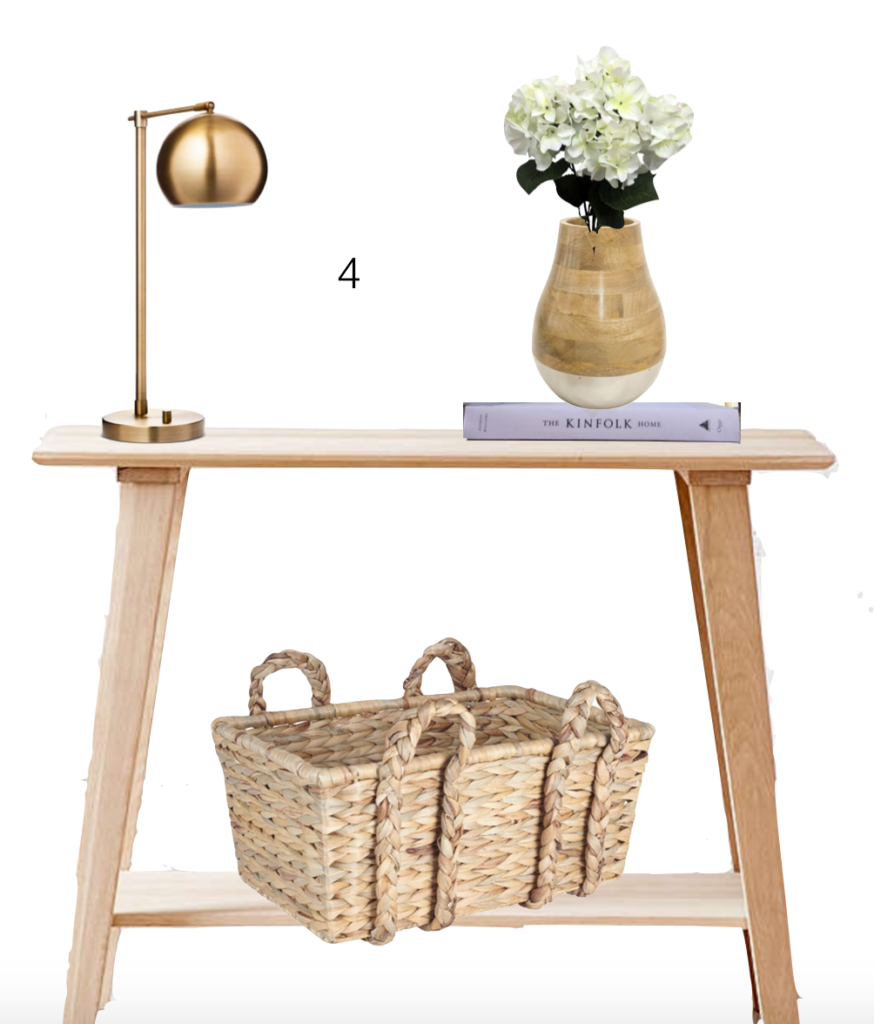 And here are all the details* per category, in case you like anything and if you want to mix up the designs!
   CONSOLE TABLES: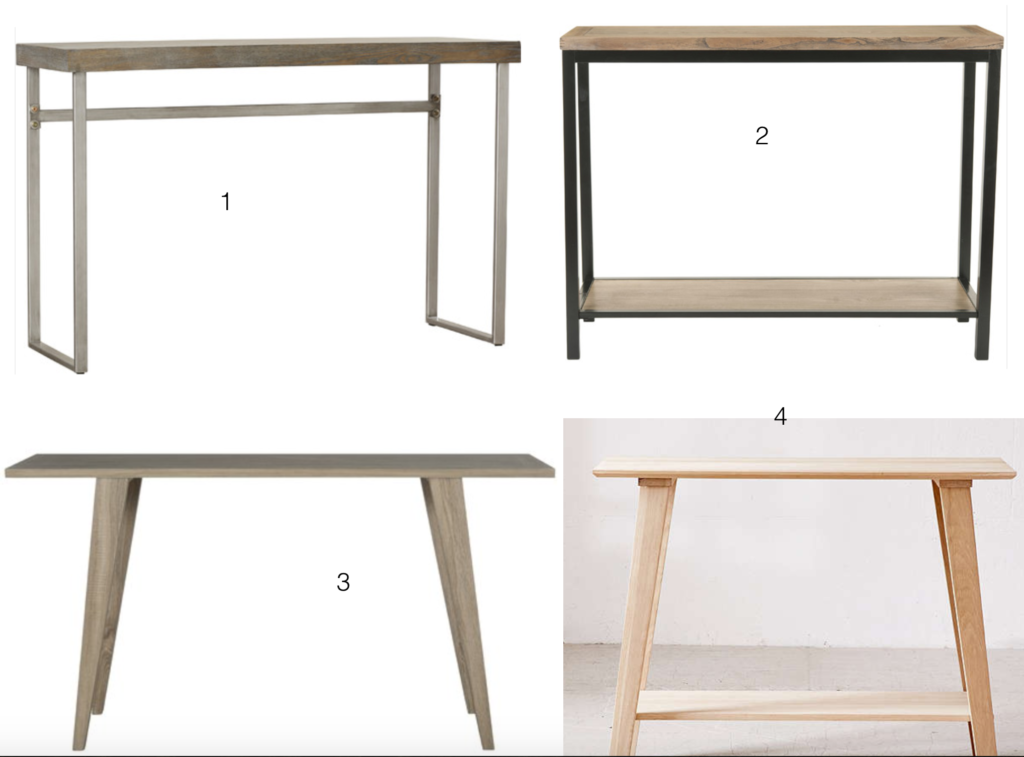 TABLE LAMPS: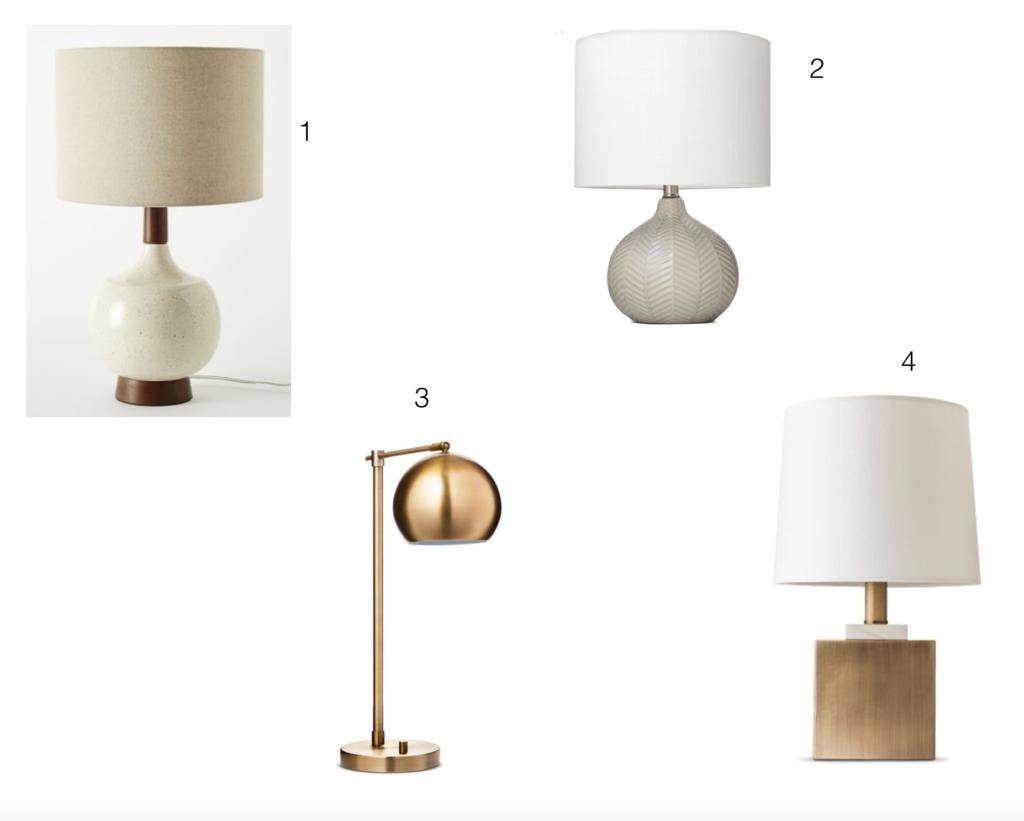 COFFEE TABLE BOOKS FOR STYLE (AND GOOD INFORMATION):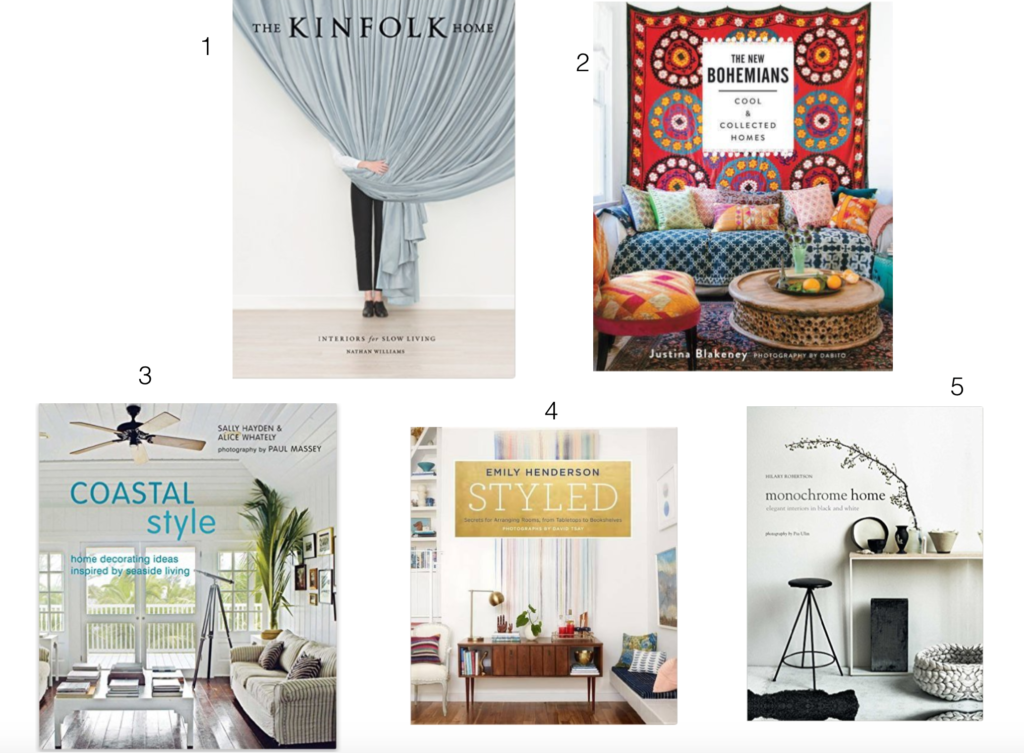 VASES/OTHER DECORATIVE ITEMS: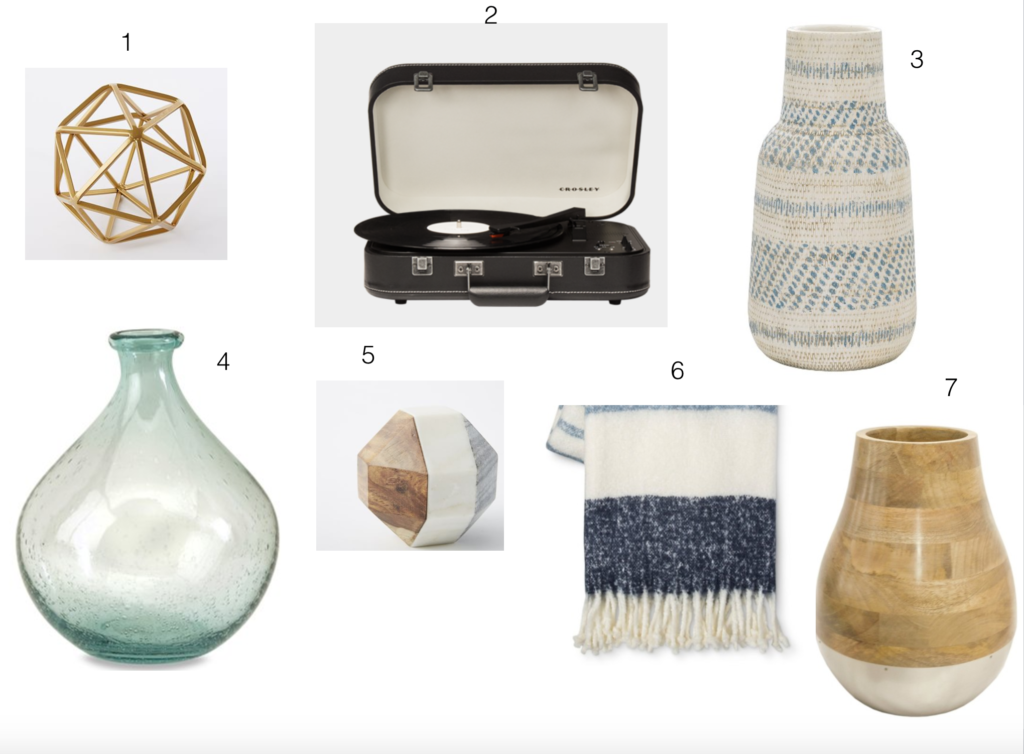 BASKETS: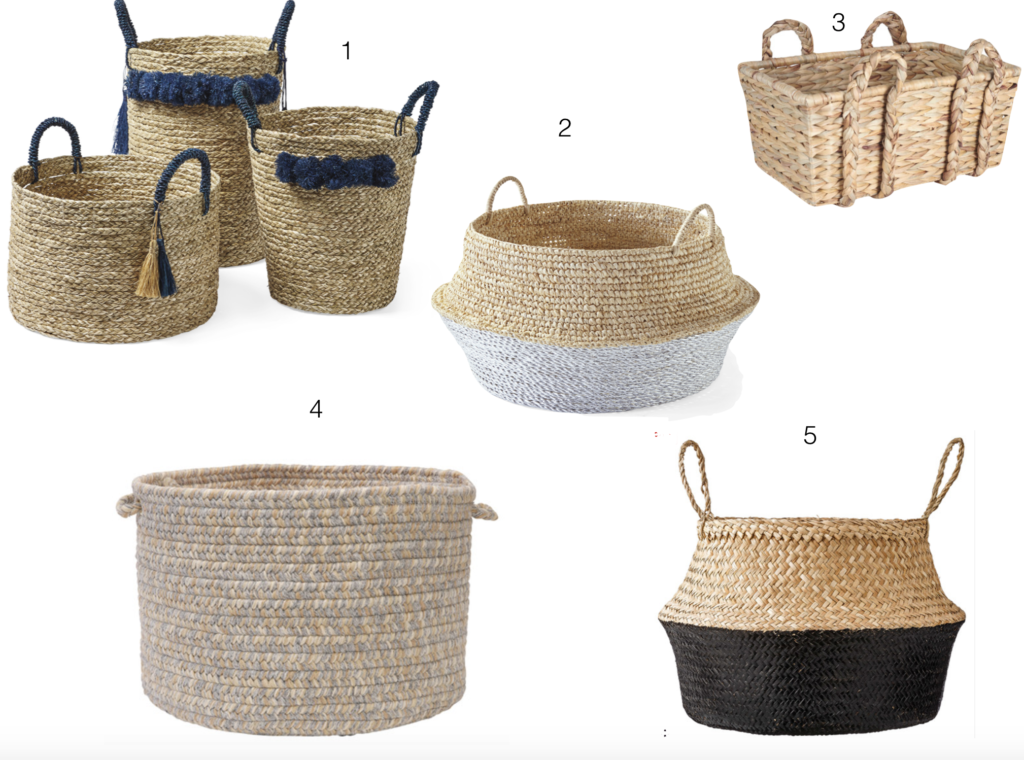 * I used affiliate links — you pay the same price as if I linked you directly to the store and I get a small commission in exchange for providing you all of this information.  Thank you!