Hiiiiiiii guys!!!!   I had such a GREAT day with my talented photographer friend Kay.  She came over today to shoot a tablescape I put together.  We will be at my sister's house for turkey day but I'm in charge with table decor, so I thought I would try it out here first.   I think it works.  What do you guys think?  And how good are these photos?!  Kay is so dang talented.  Her instagram is @life.just.so and is DEF one to follow because in addition to photography, her house and kids are THE cutest!
I was going for a neutral, clean and simple vibe.  Instead of using a tablecloth or placemats, I LOVE the look of just a runner with the plates directly on the table, especially if you have a wood table.  Tables can be SO beautiful …. so why cover them up?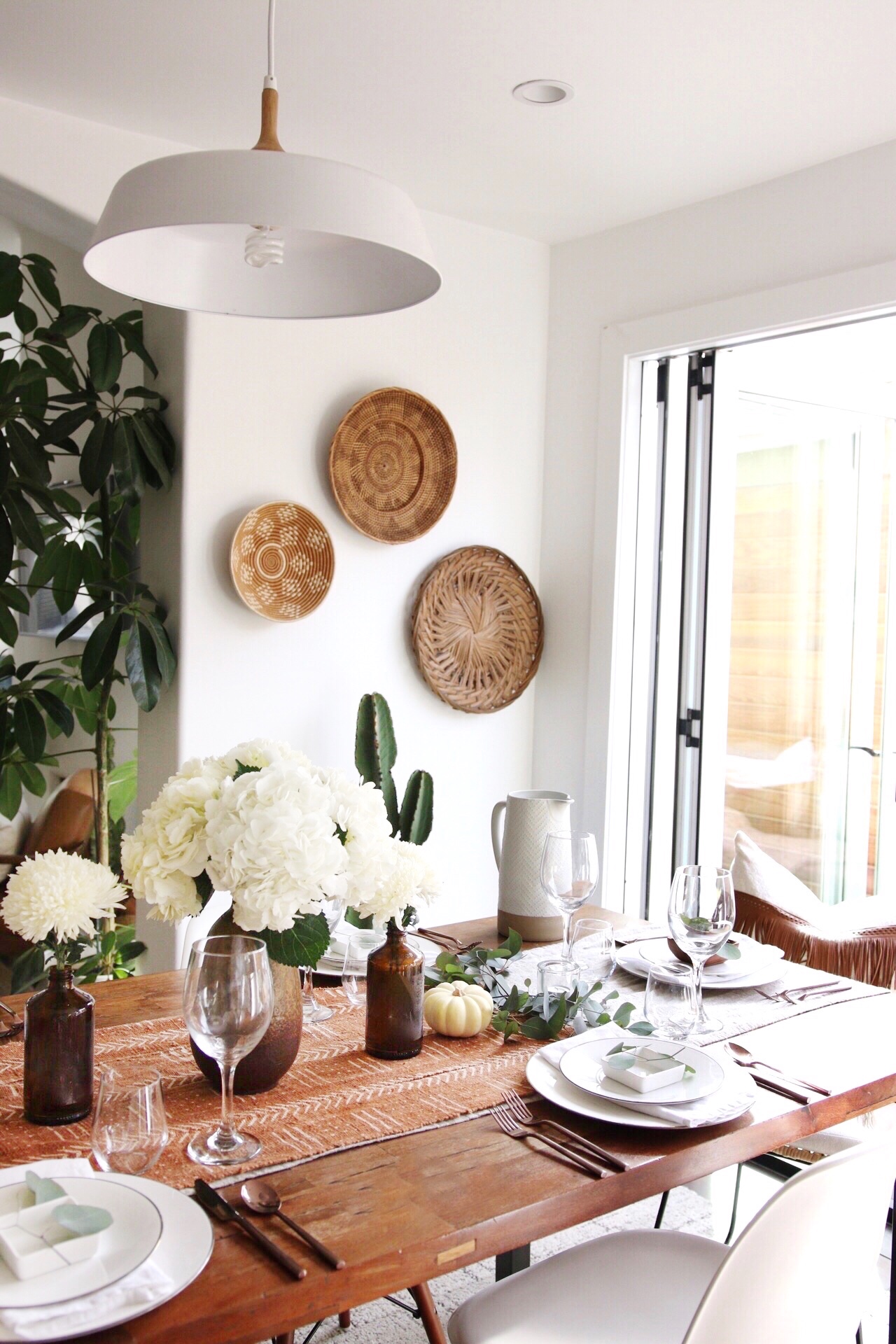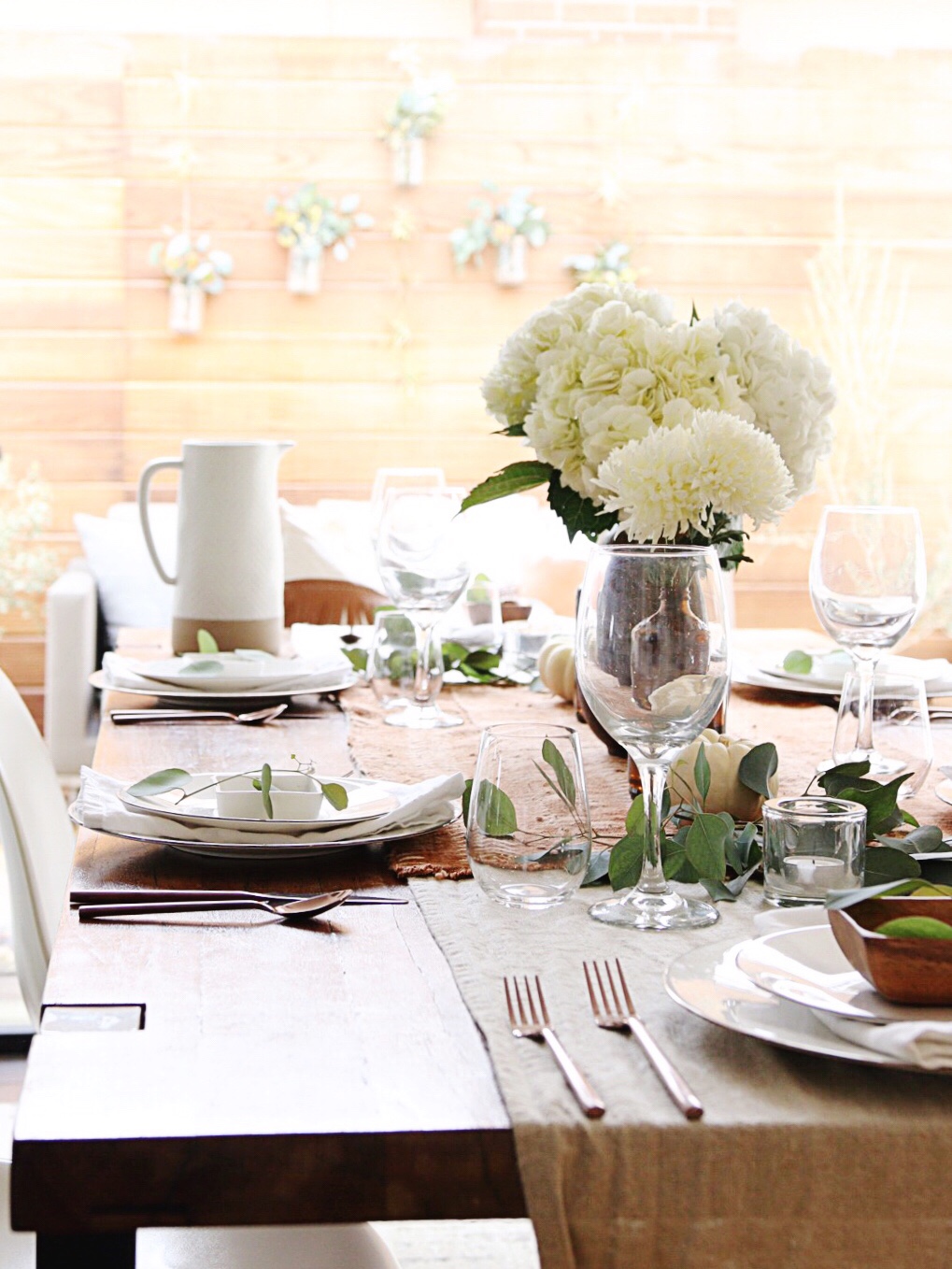 Here is what I used to complete the look:
(1) my new flatware from CB2 — I'm obsessed!!!!!!! –   link
(2) linen runner from Crate & Barrel (last season) –  link
(3) I layered some faded rust vintage mudcloth over the linen (sorry – I don't have a link) but you can layer any fabric over the linen table runner to add some texture and contrast
(4) calvin klein china we received as wedding gifts (use your everyday place settings or whatever you have!)
I put the plate down, then the napkin, then the salad plate with a small dish and eucalyptus for a soft touch and a pop of color
(5) little wood dishes – link
(6) glass ware (water glass and wine glass) – link
(7) A vase in the center with hydrangea and a recycled kombucha bottle on either side with a white flower.  I also added a couple white pumpkins and two clear votive candles.
(8) my new hearth & hand pitcher –  link
(9) white pillow with leather fringe – in my pillow shop — its named baina
THANKS for reading!  I hope you all have a wonderful holiday with family and friends!  I can't wait to see how all of you decorate your tables!
xoxo,
Kristin
PHOTO CRED: Kay Gardner – instagram link