February 1, 2019
white paint choices and answers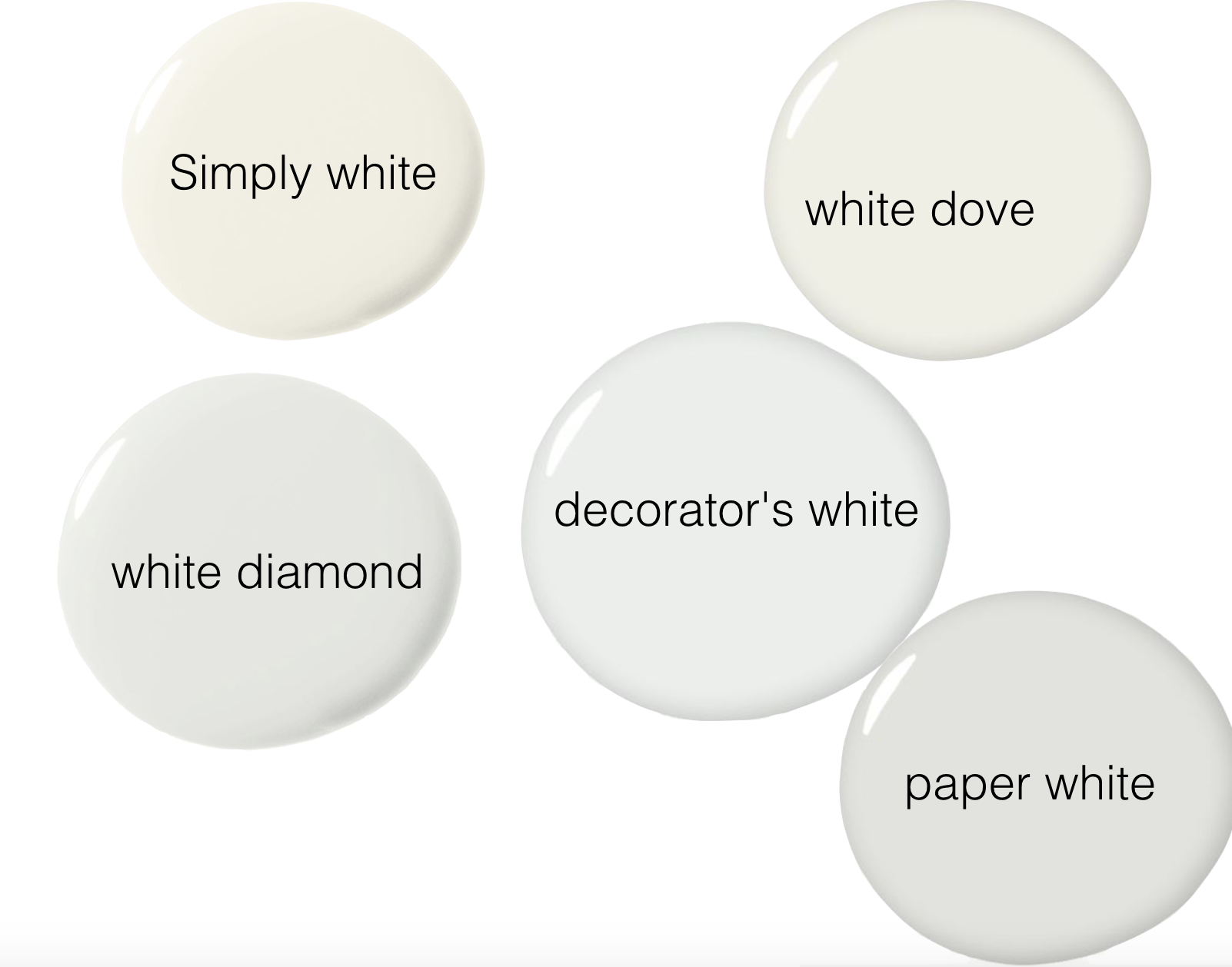 At least once a day I get asked about my white paint.  Isn't it funny that white paint is such a dilemma.  There are SO many different brands of paints and SO many different shades of white paints.  I personally love Benjamin Moore because they have eco-friendly zero VOC paint for the environmentally conscious . . . and, in my experience, it is possible to paint and move in the next day.  There is no smell.  So, here are some of my favorite Benjamin Moore "whites" and why I like them.  I use Benjamin Moore's "Aura" brand because it has zero VOC and no smell.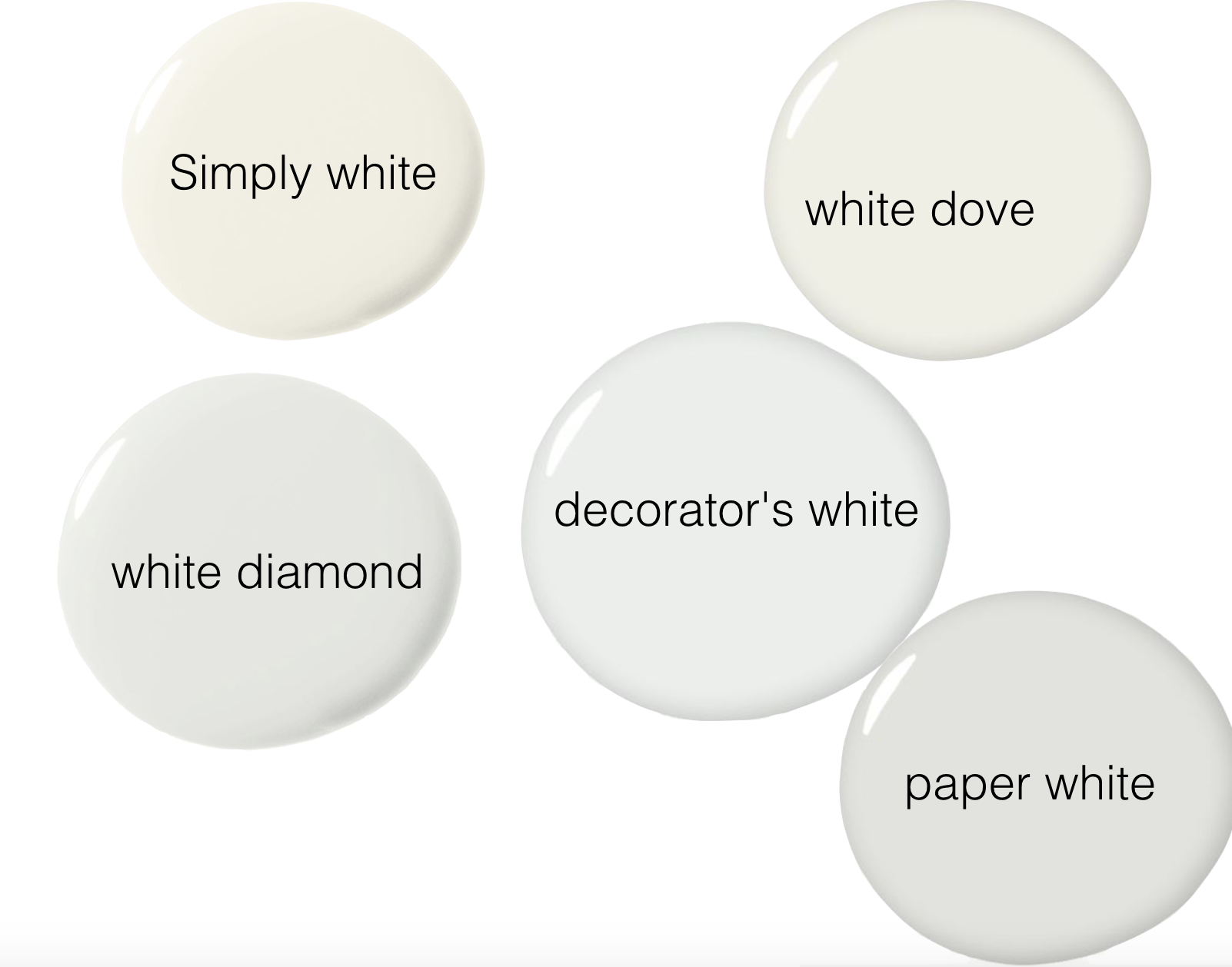 (1) "Simply White" by Benjamin Moore
We painted our entire house with this paint.  I love that it looks white — not too cool and not too warm (no yellow undertones).  But at the same time, it doesn't feel sterile.  For us, it is the "just right" white.
(2) "White Dove" by Benjamin Moore
This is also a crisp white that isn't too cold or too modern and used a lot in more traditional settings.  It is a timeless white paint color.
(3) "White Diamond" by Benjamin Moore 
This white seems to have a slight blue undertone, which is perfect for a beachy feel or for someone who likes to use pops of blue in their decor.  For example, I read on Emily Henderson's blog that her old living room was this color… she said it went more cool than warm with no yellow or cream tones but had a slight blue undertone, which clearly worked well especially since a lot of her pops of color in her decor were some shade of blue.
(4) "Decorator's White" by Benjamin Moore
A true white that lots of designers use because it's crisp and another true white.
(5) "Paper White" by Benjamin Moore
This is a white with a slight grey undertone that would look nice with a home with black, dark wood and marble accents.
I recommend getting all of the above samples of white (and whatever other white paint samples look good to you) and testing them on a wall in your brightest room and your darkest room.  Choose the one that looks the best in both of those rooms.   I hope this helps!
xoxo,
Kristin