January 22, 2019
transforming a rental from drab to fab with new bedding from The Company Store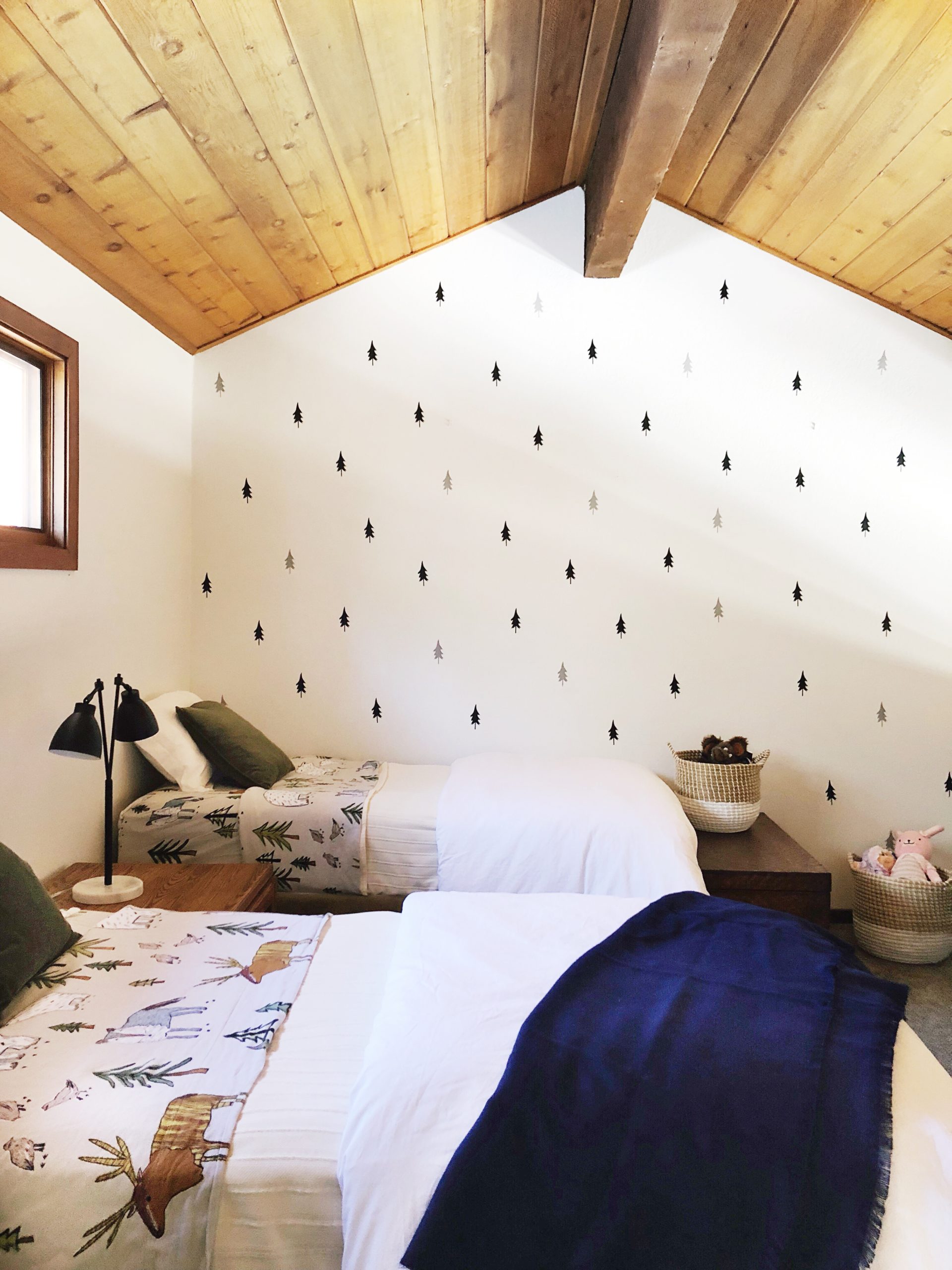 We rented a ski condo in Mammoth Lakes, CA for the winter months (Dec – March).  We drive up there most weekends because our kids are enrolled in a ski program and we LOVE to ski.  Our rental is perfect for our needs but the bedrooms were a little blah.   Thanks to the Company Store (click here), and sponsored by the Company Store, we transformed the bedrooms by changing the bedding to make them feel fresh and clean.   Pictured here is a before and after of the kid's loft: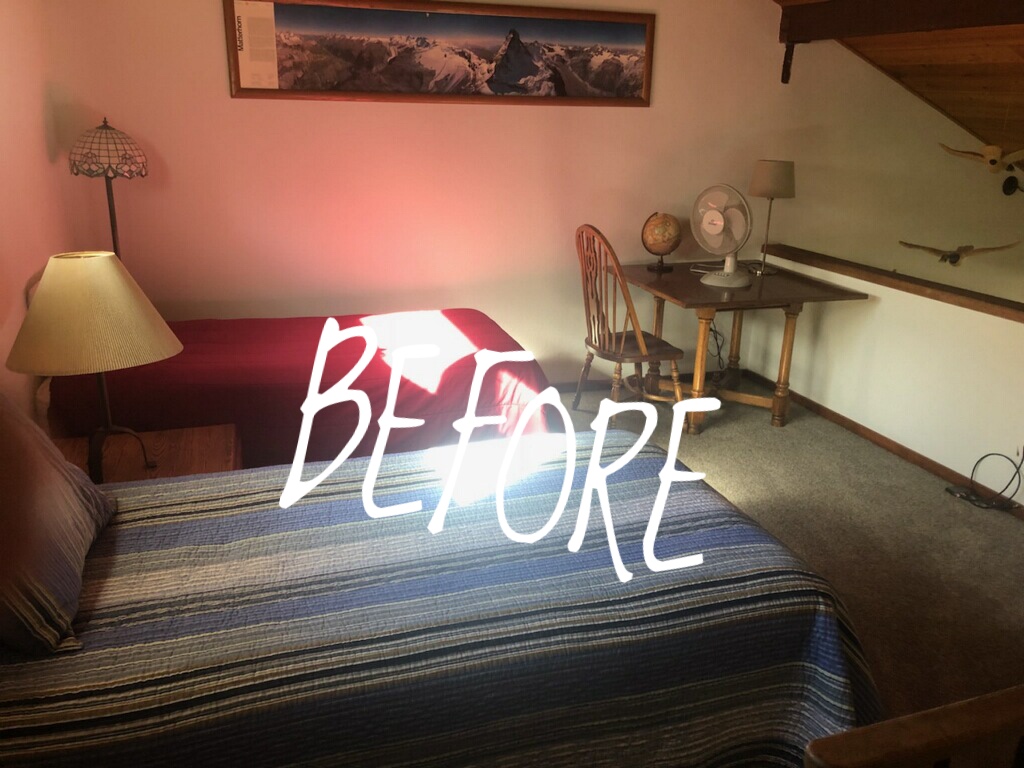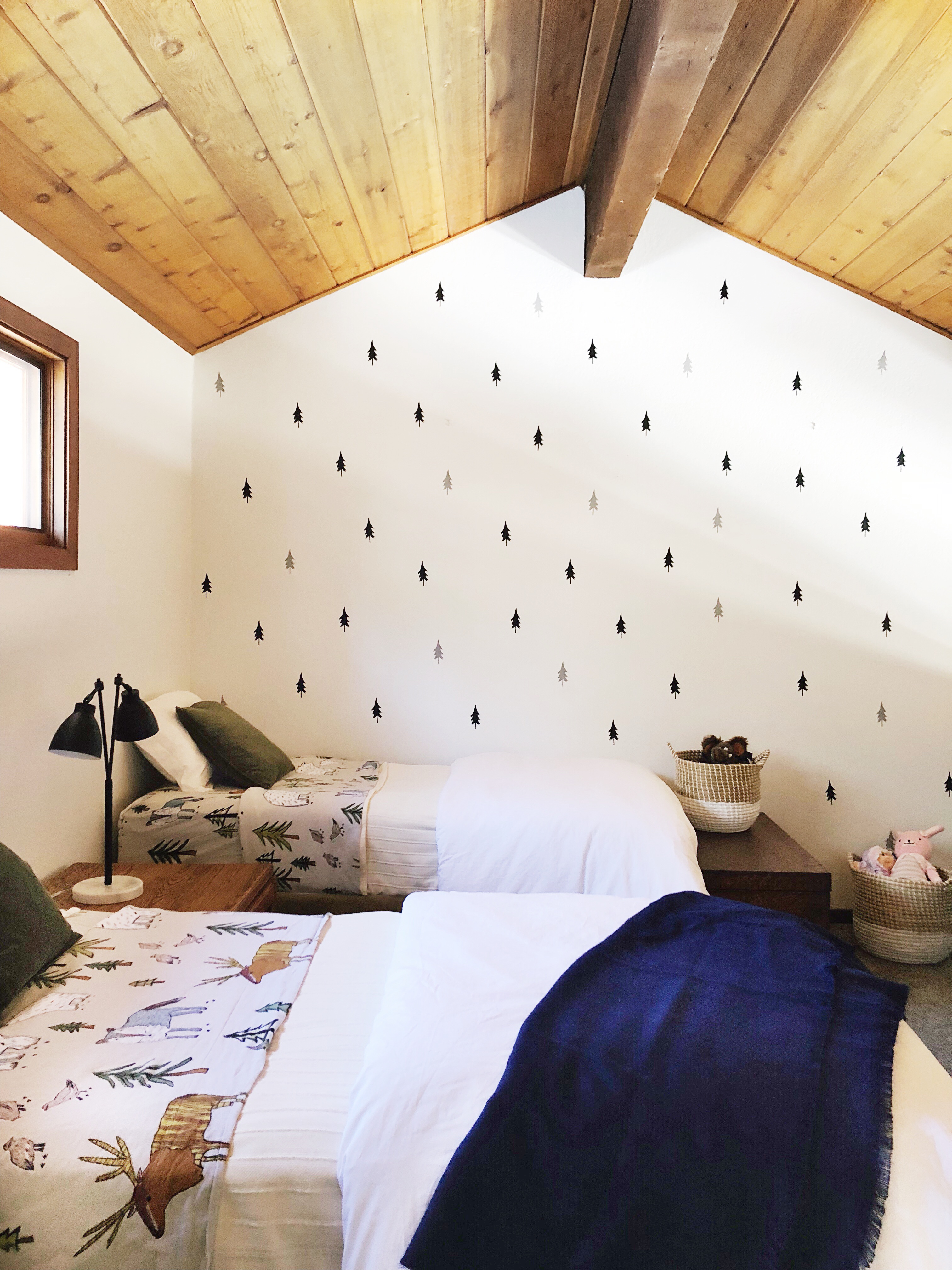 I don't know about you guys, but when I stay in an airbnb or a hotel, I prefer if the bed has a duvet cover that is washed in between guests.  When I see a quilt, I assume it wasn't washed and strip it off the bed immediately.  I guess I'm a bit snobby when it comes to bedding and potential germs.  So, here is what I chose and why:
(1) I picked out duvets and duvet covers for each bed.  For our condo, I chose white because we will have a lot of guests in and out and white is easy to clean and bleach if necessary.  Plus, it feels so fresh and brightens up any room!
(2) I chose white sheets for the master and guest bedroom for the same reasons as above.  GOOD choice because my dad has already spilled coffee on his sheets twice and it was easy to detect and get rid of on the white sheets.  For each bed, I also chose a blanket for added warmth and texture.
(3) For the kids' loft, I chose flannel mountain/animal themed sheets because they will keep them warm and they are fun.  Kids love a theme!  I also bought cheap pine tree decals on amazon to brighten up the wall in their room.  I also added a lamp — from the Company Store (yes they sell more than just bedding).  I will include all links below.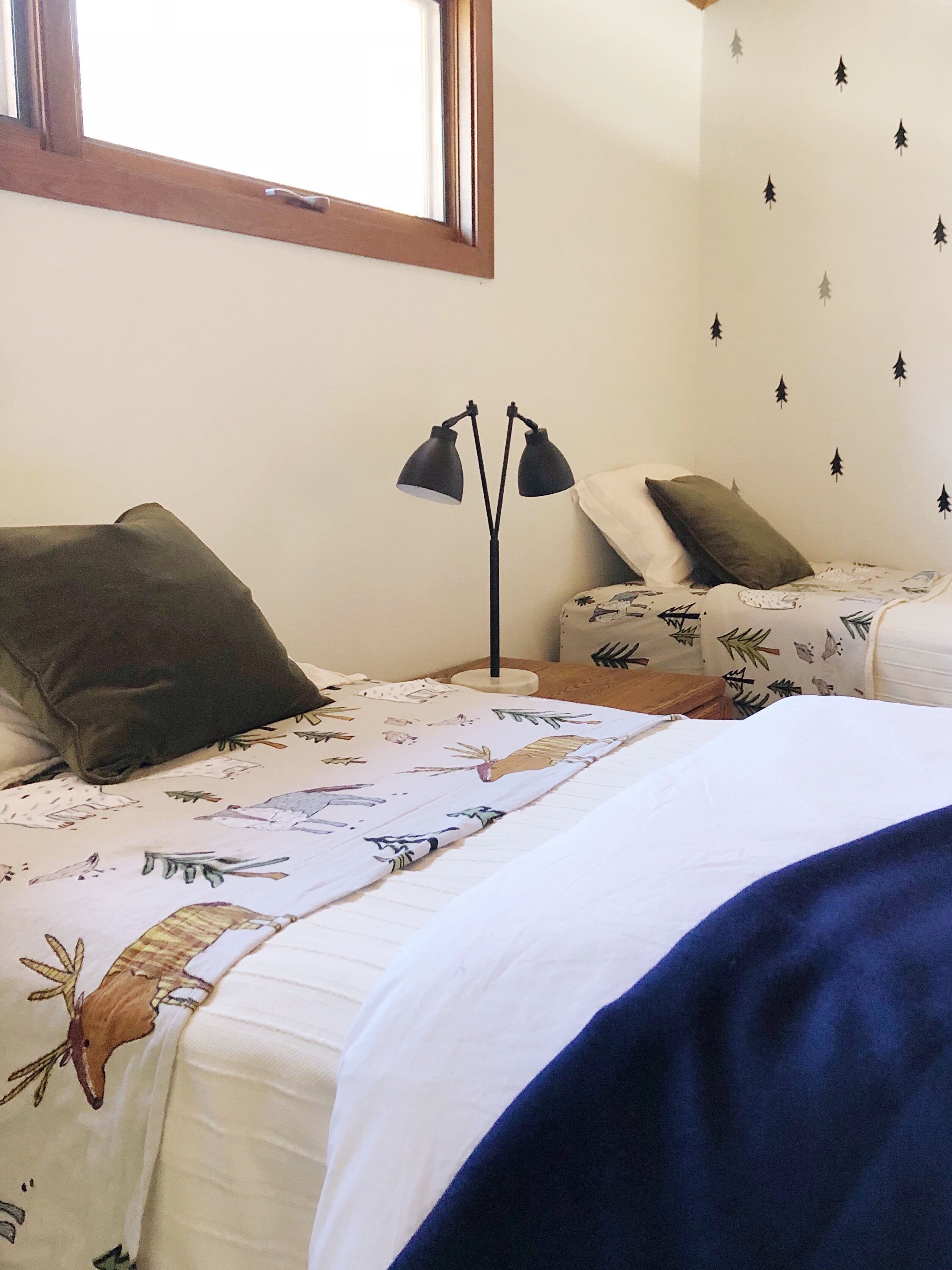 (4) I picked accent pillows to compliment each room.  The master already had a sheepskin rug on the floor, so I chose neutral pillows and a shaggy pillow to compliment the look.  The guest room seemed like blue would be a good complimentary color so I picked out navy velvet pillows (to add some texture) and a tassel pillow for contrast.
Before/after of the master bed with a bedding refresh: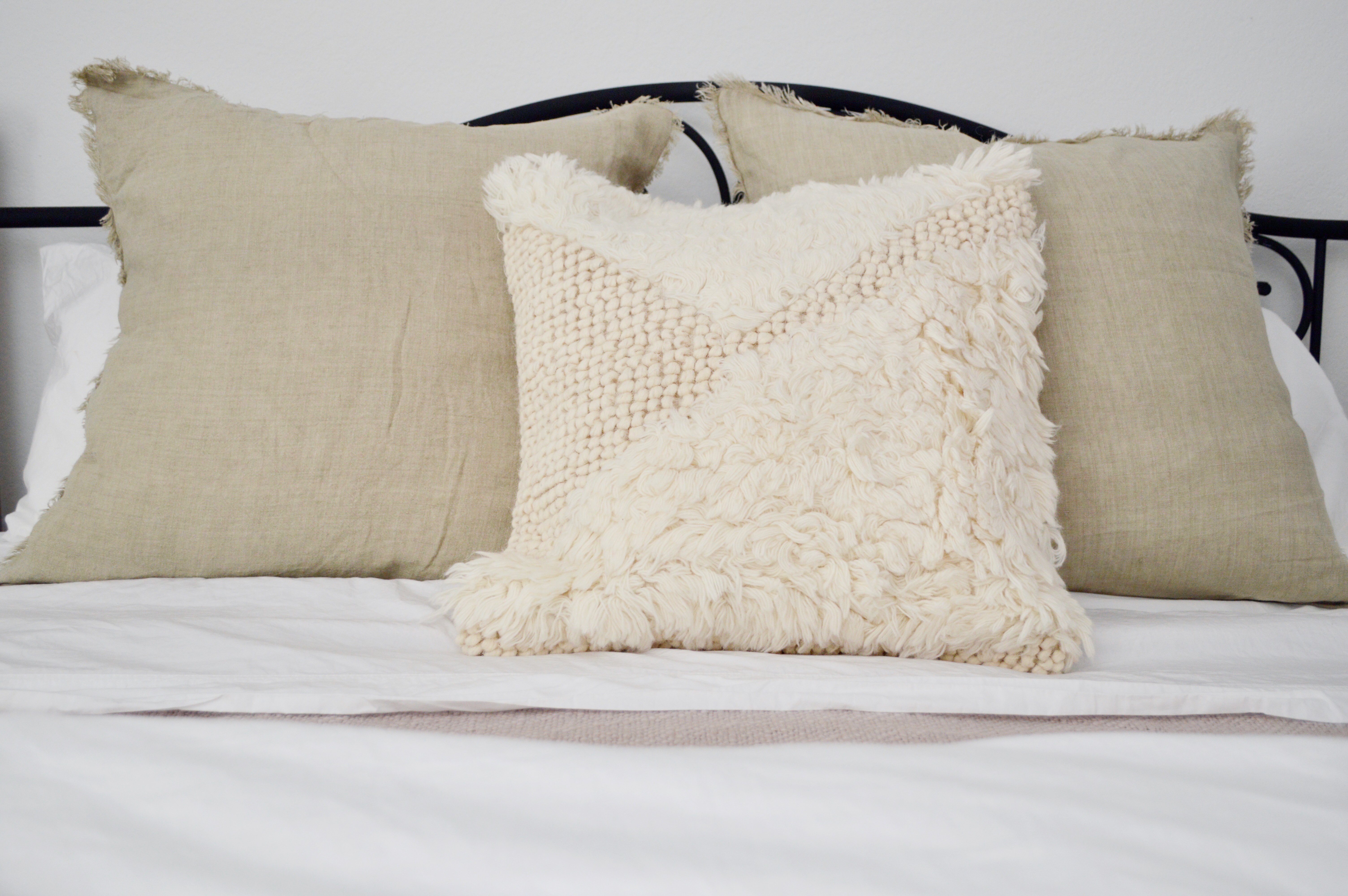 Here is the guest room before and after the bedding refresh: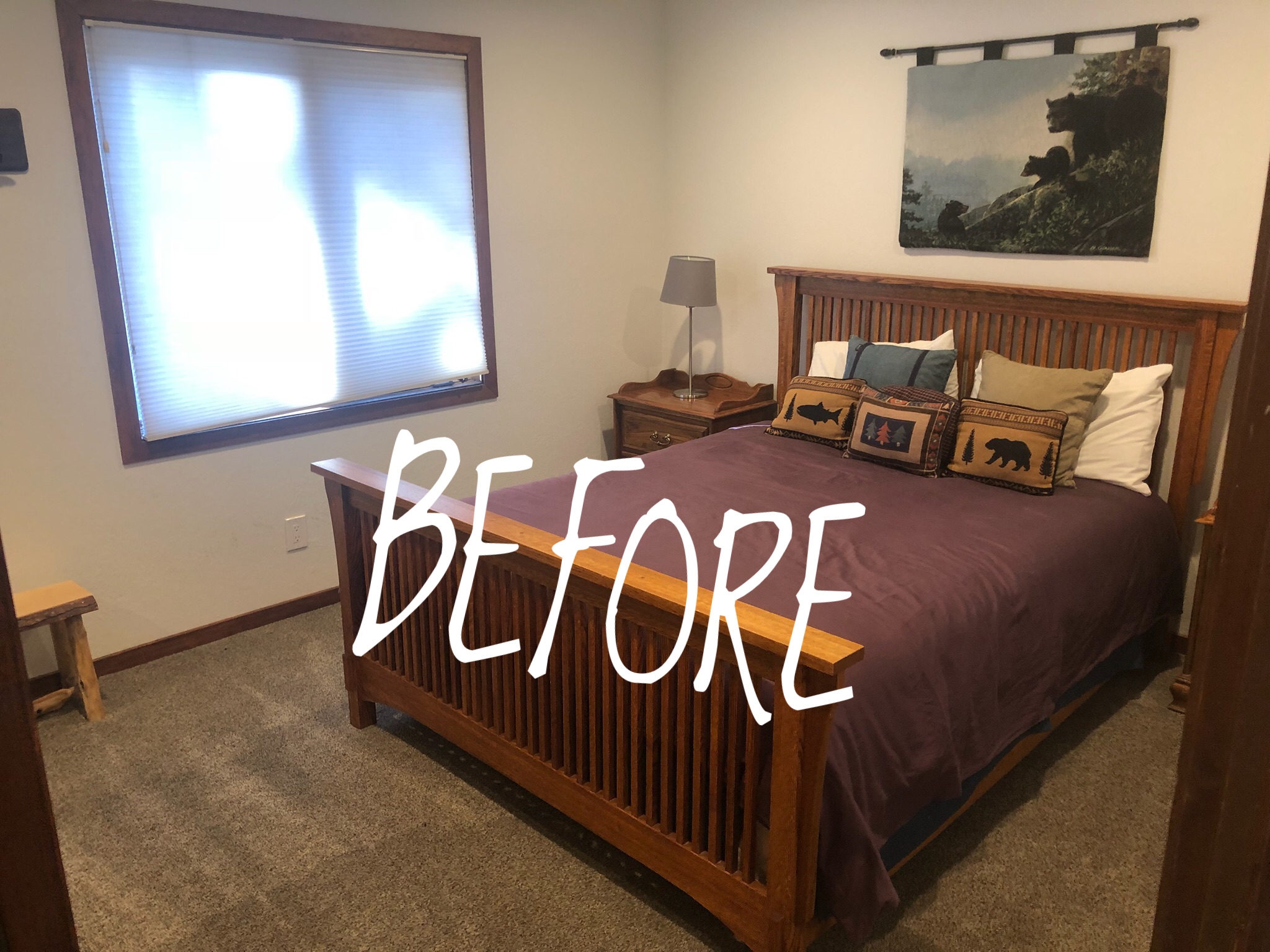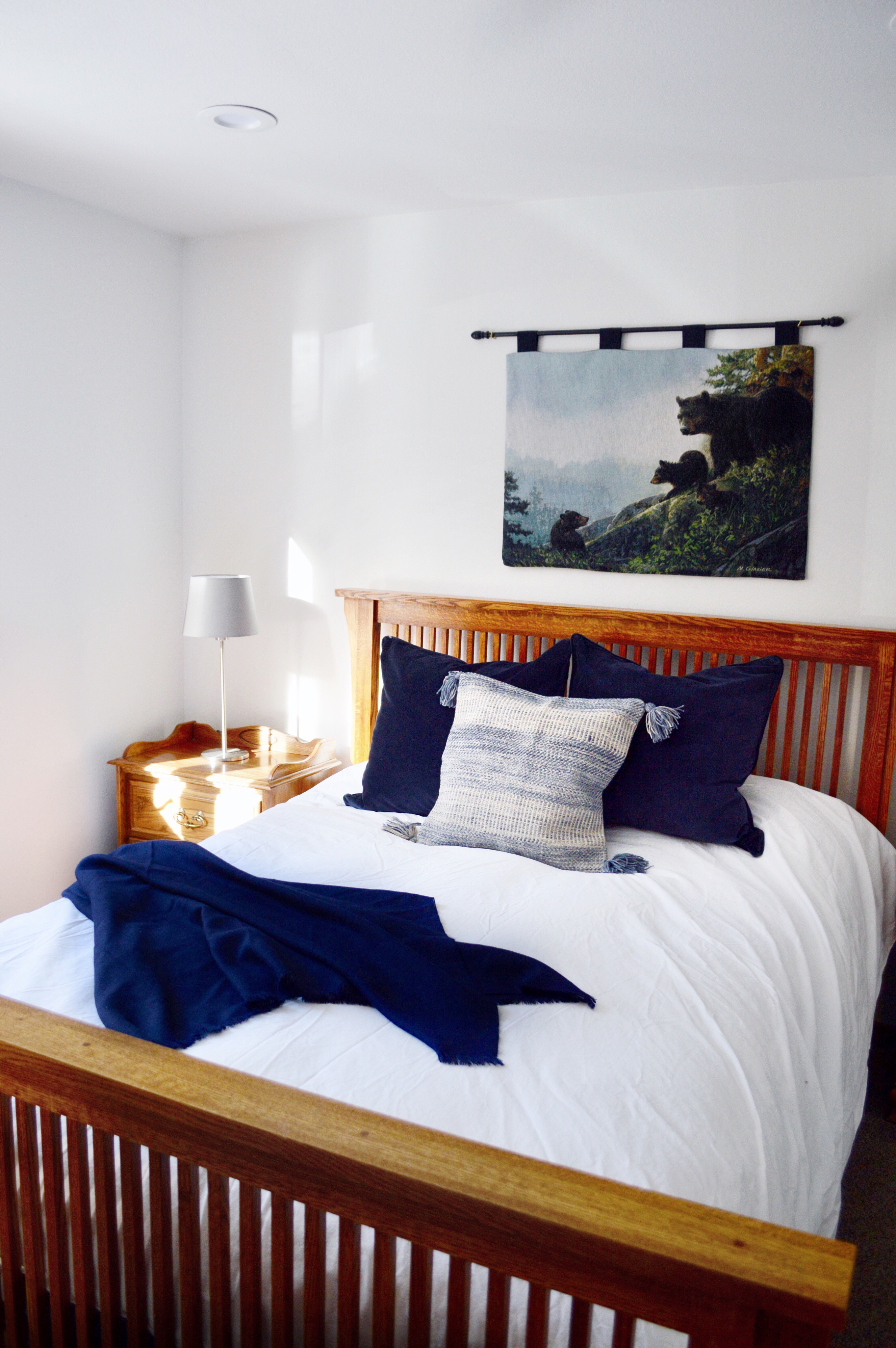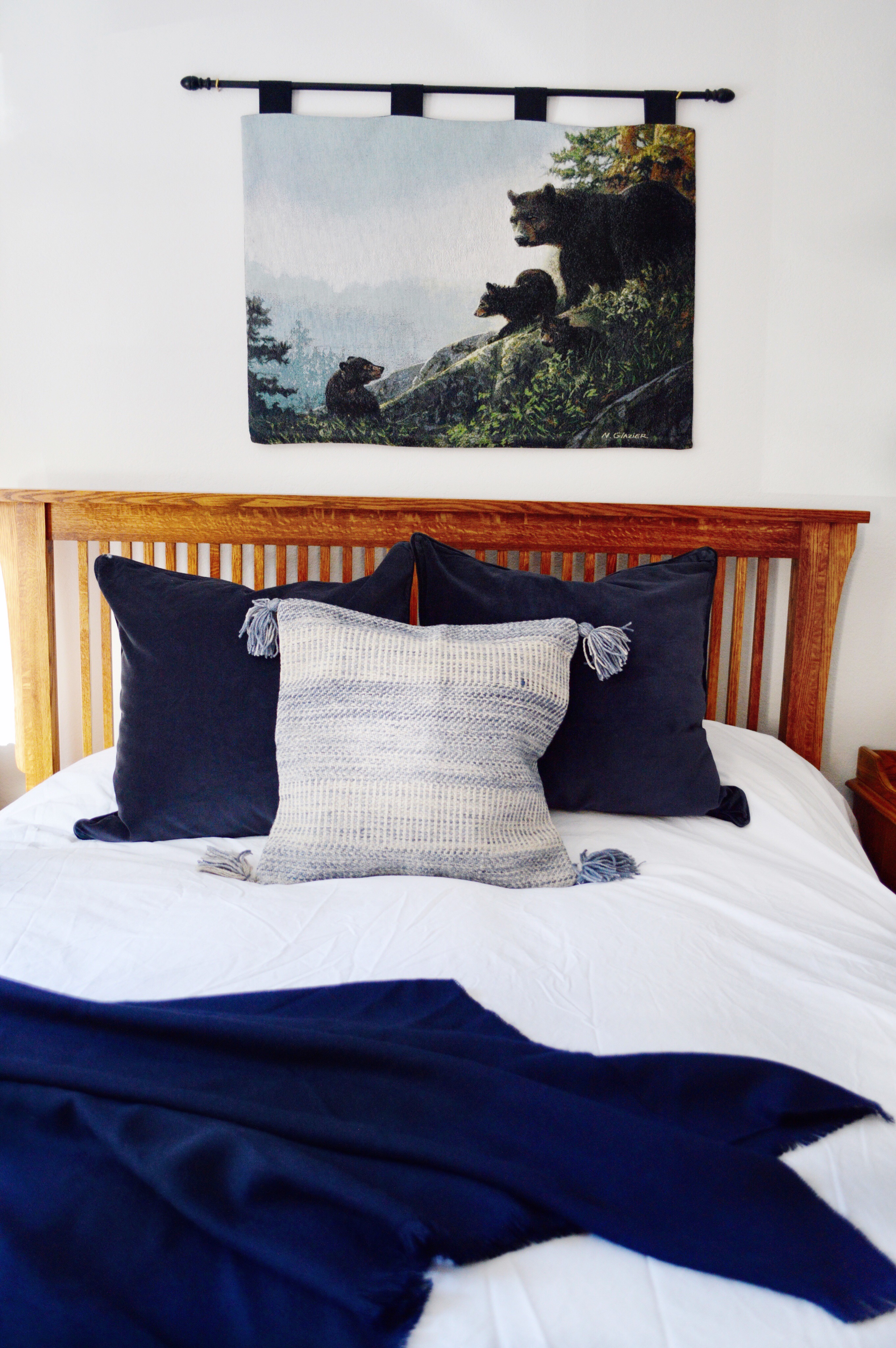 LINKS!!!!
Here are all of the products organized by room (click on any for direct link):
Kids Loft:
winter animal flannel bedding
blanket
duvet cover
duvet
green velvet pillow
lamp
decals
Master:
linen throw pillows
shaggy throw pillow
white sheets
blanket
duvet
white duvet cover
Guest bedroom:
velvet pillows
tassel pillow
white sheets
white duvet cover
duvet
navy blanket
Thanks for reading!
xoxo,
Kristin