December 11, 2018
outdoor holiday update with Hayneedle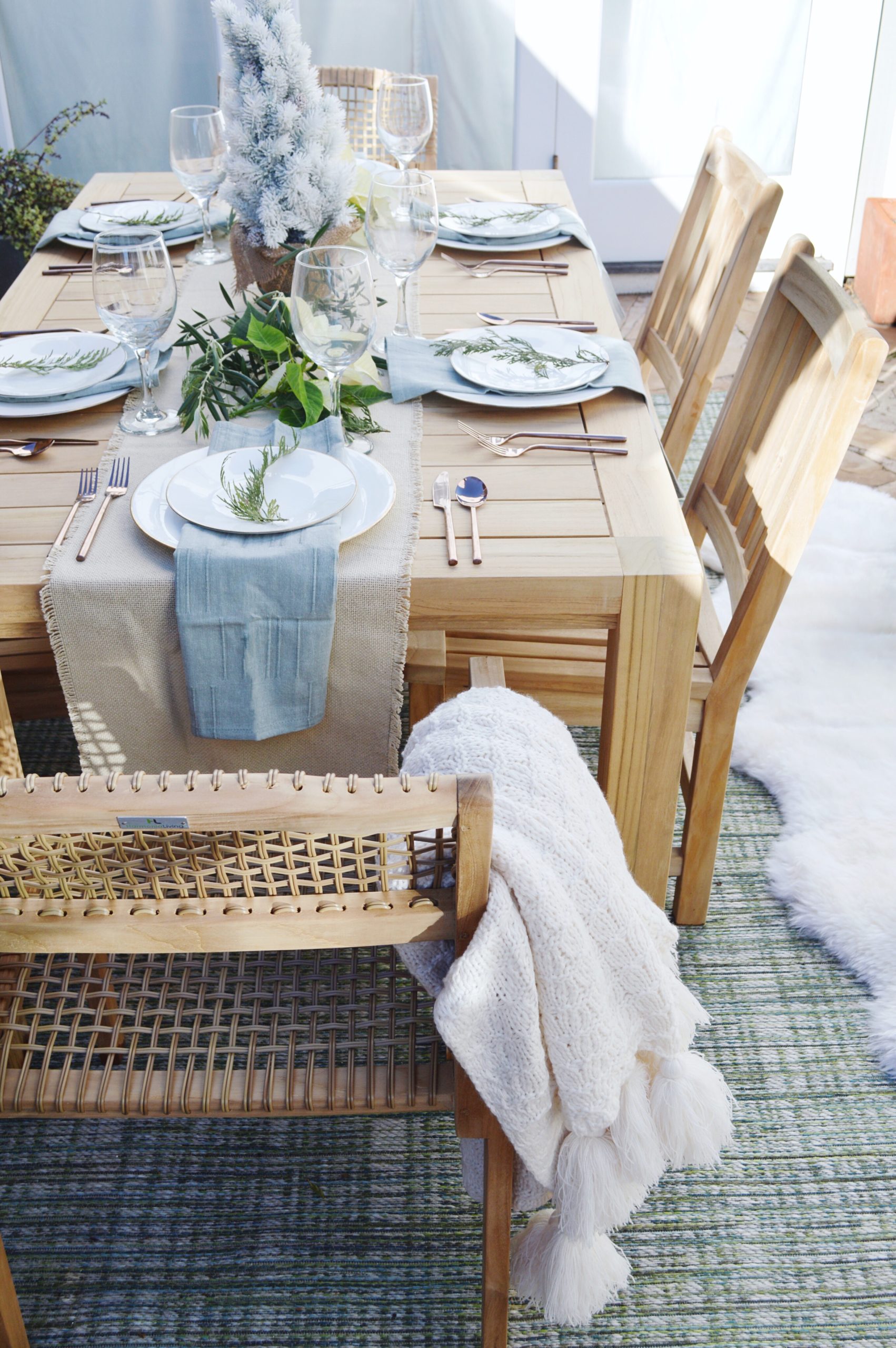 This holiday season, I partnered with Hayneedle to update our outdoor space.  I was SOOOOO happy with their amazing selection of outdoor furniture.  Our table, chairs, outdoor rug, accent chairs and fire pit are stunning – both aesthetically and in quality.  We could not be happier!  We also LOVE all of their accessories — I chose some wonderful blankets, wreaths and a flocked xmas tree centerpiece to complete our space.  Here are all the details!  Click HERE for Hayneedle's big holiday sale!   Let's start with the firepit and accent chairs —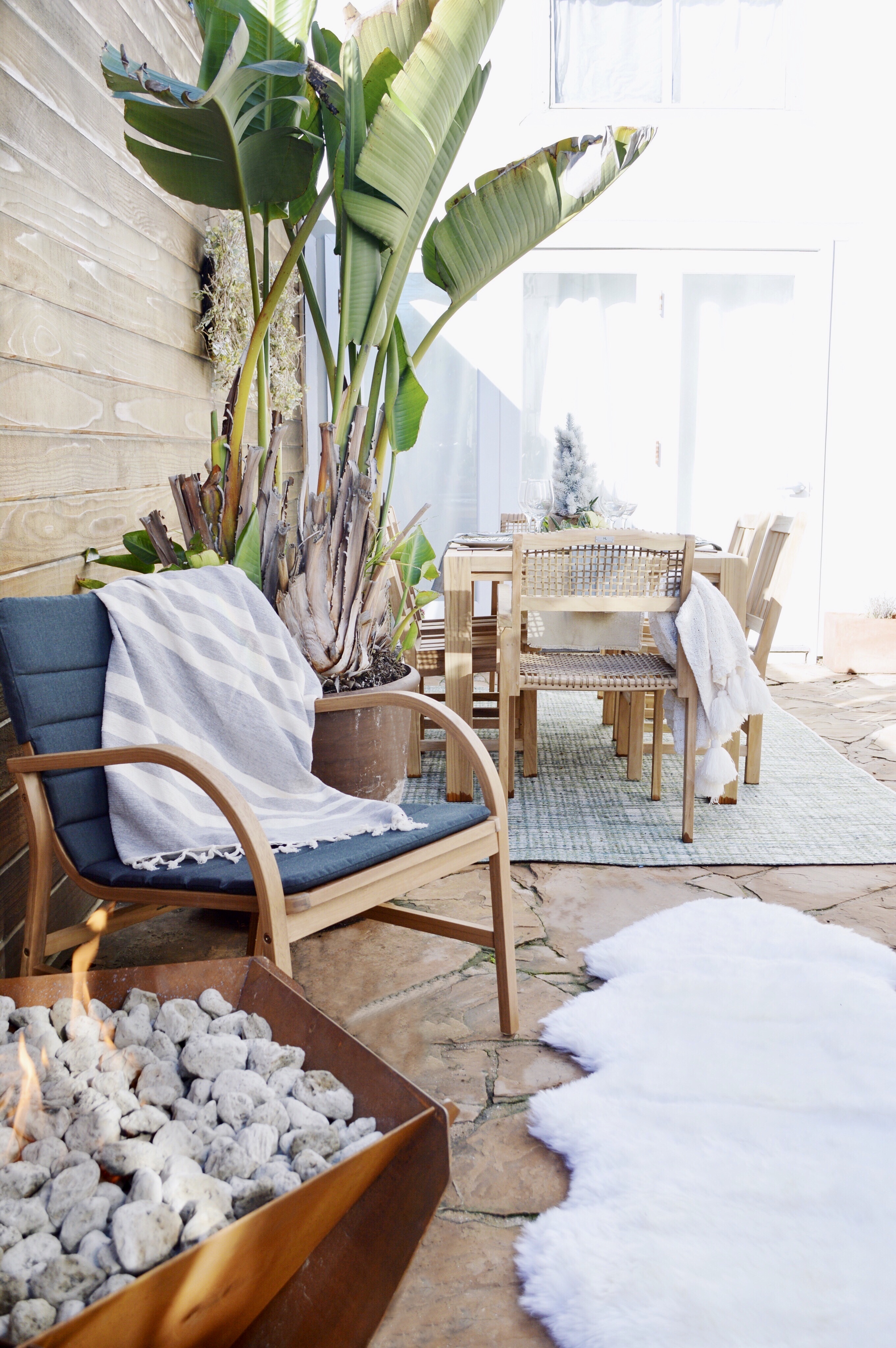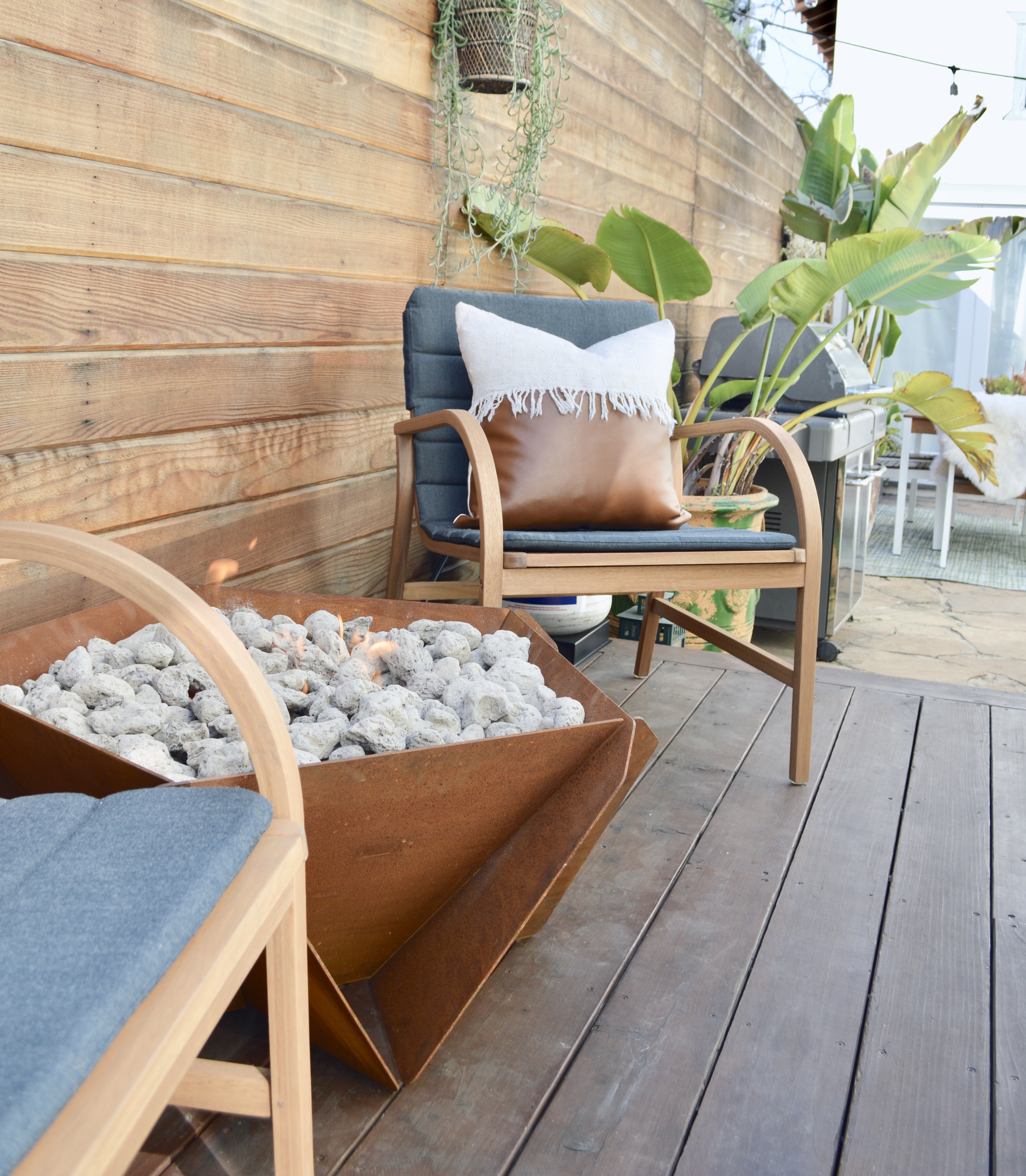 The accent chairs are such a good deal, comfortable and good looking.  Click here for the link.  The fire pit has already provided HOURS of ambience for our evenings of conversation and wine outside.  I LOVE how it blends in with our deck decor.  Click here for the link.   Moving on to the GORGEOUS table and chairs.
Click here for the table, here for the end chairs, here for the side chairs, and here for the rug.
Now… moving on to the styling accessories.  I used our plates and clipped greenery from our garden and trees.  But the napkins, runner, faux tree, wreaths, sheepskin rug and blankets are ALL from Hayneedle!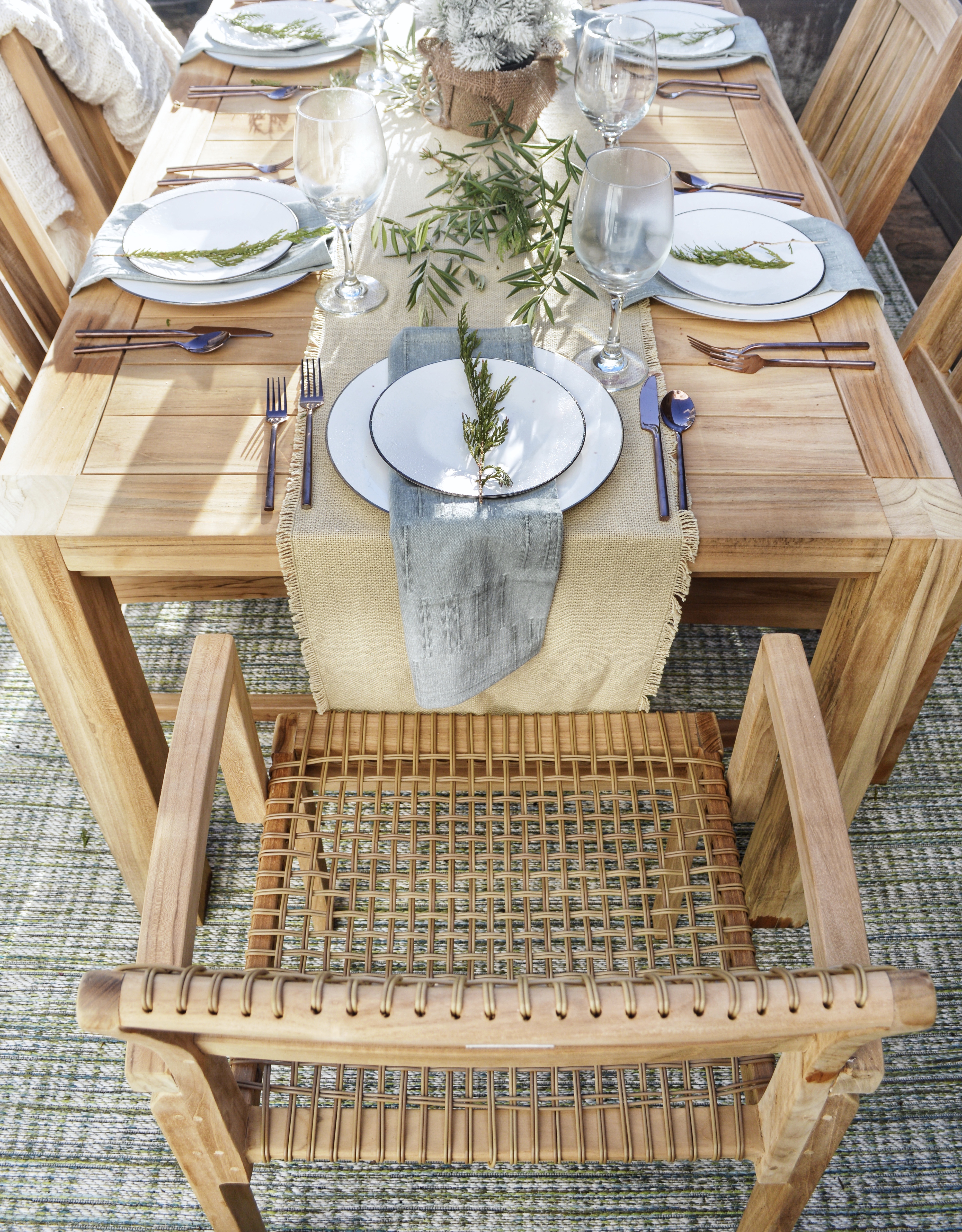 Click here for the napkins, here for the runner, here for the faux tree, here for the wreaths, here for the sheepskin, here for the tassel throw, and here for the striped throw.
This post is sponsored by Hayneedle but I chose and love every item pictured! Please let me know if you have any questions.
xoxo,
Kristin