February 22, 2021
laundry room makeover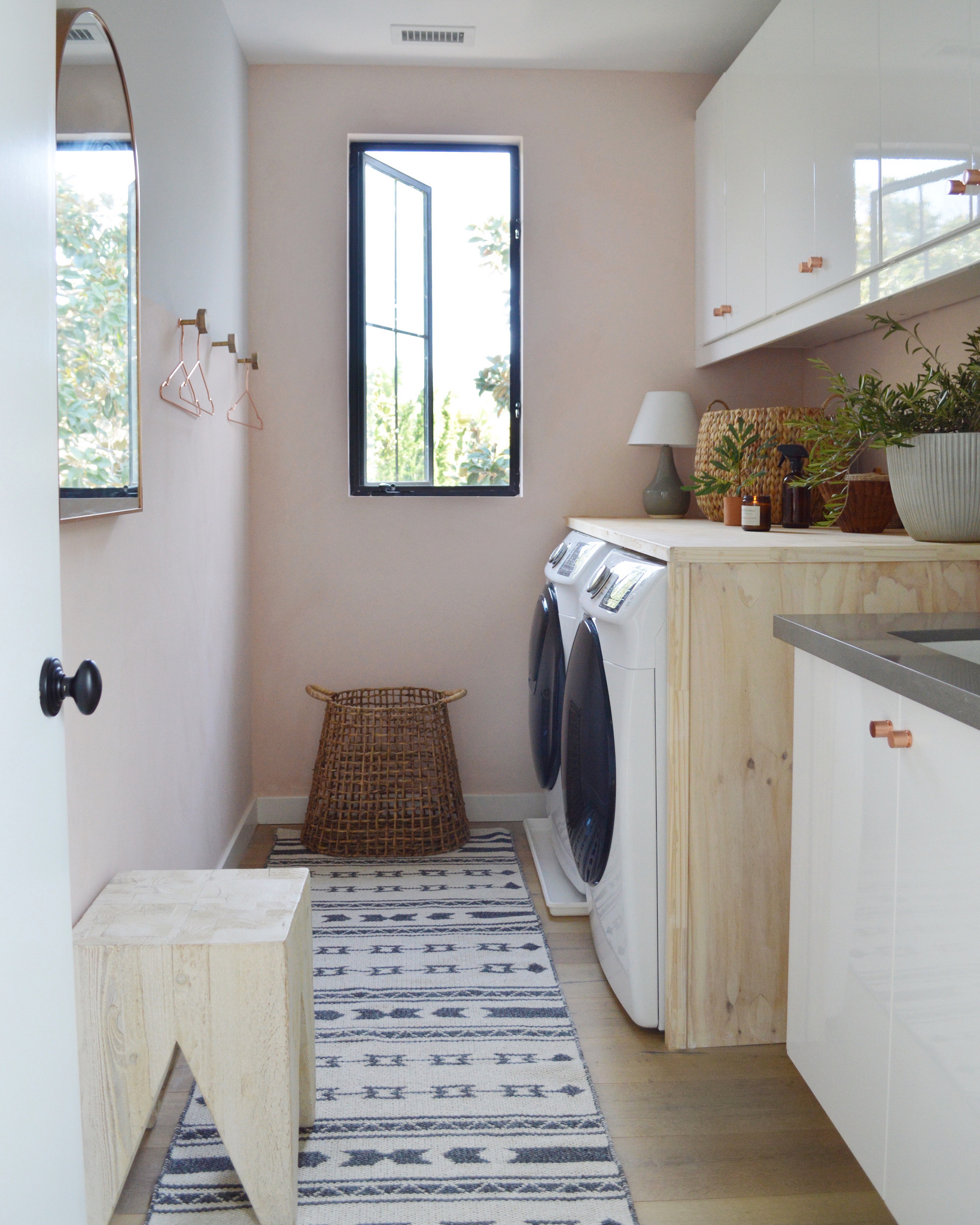 I promised you all the sources and all the details about my laundry room makeover and here it is!  I'm sharing all the details about the paint, the DIY counter space and all the styling items I purchased, including the new copper hardware.
I'm going to start with the paint.  Ever since I first saw lime wash paint by JH Wall Paints in my friend Bri's bedroom, I knew I had to try it!   Since our house is currently being remodeled, I don't have walls yet so I tried it in my dad's laundry room.  I was craving a brighter more joyful room so I chose a pink color, click here, which is totally out of my comfort zone and super exciting.  I applied the primer, and 2 coats of the paint.  The paint mixes with water, goes VERY far, and is super easy and safe to apply.  I love the texture it provides without the cost and time required for plaster.  The directions on their website are very clear and easy to follow.   I will definitely be using this paint in our new home with our renovation is complete.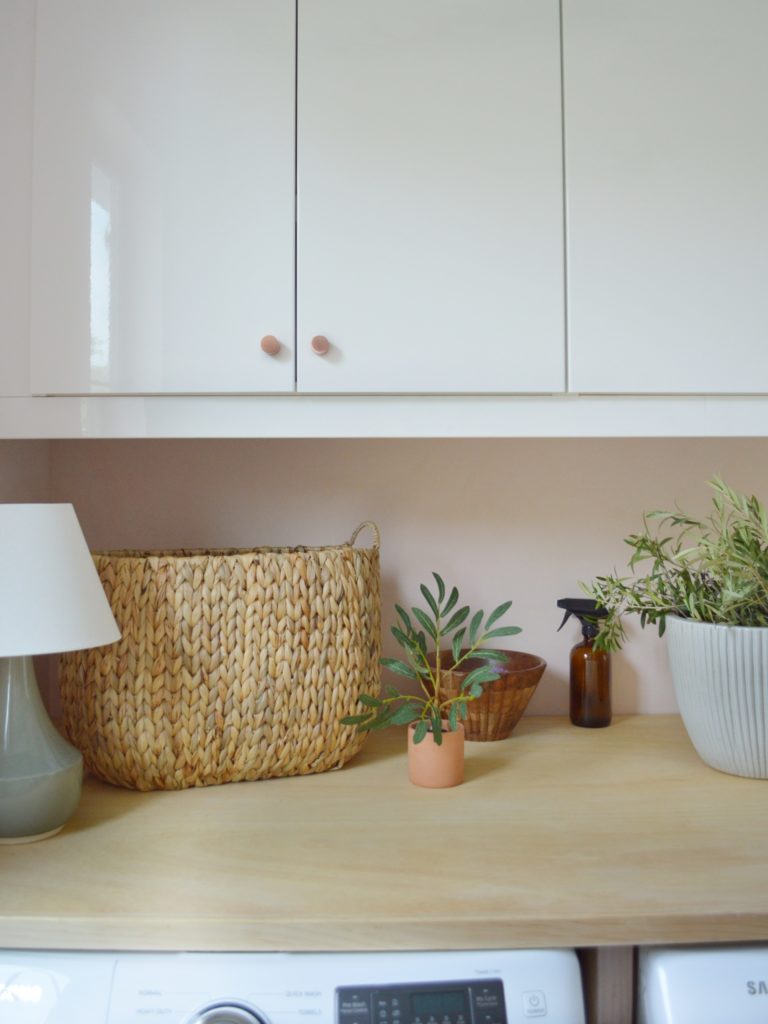 I also wanted to create more counter space for folding clothes.  First, I took off the risers from the front loading machines.  Then I built a counter with 3/4 nice plywood from home depot.  My handyman helped me out and the tutorial is in my Instagram highlights under "laundry room."  I used Danish oil in natural to finish it to keep the raw look.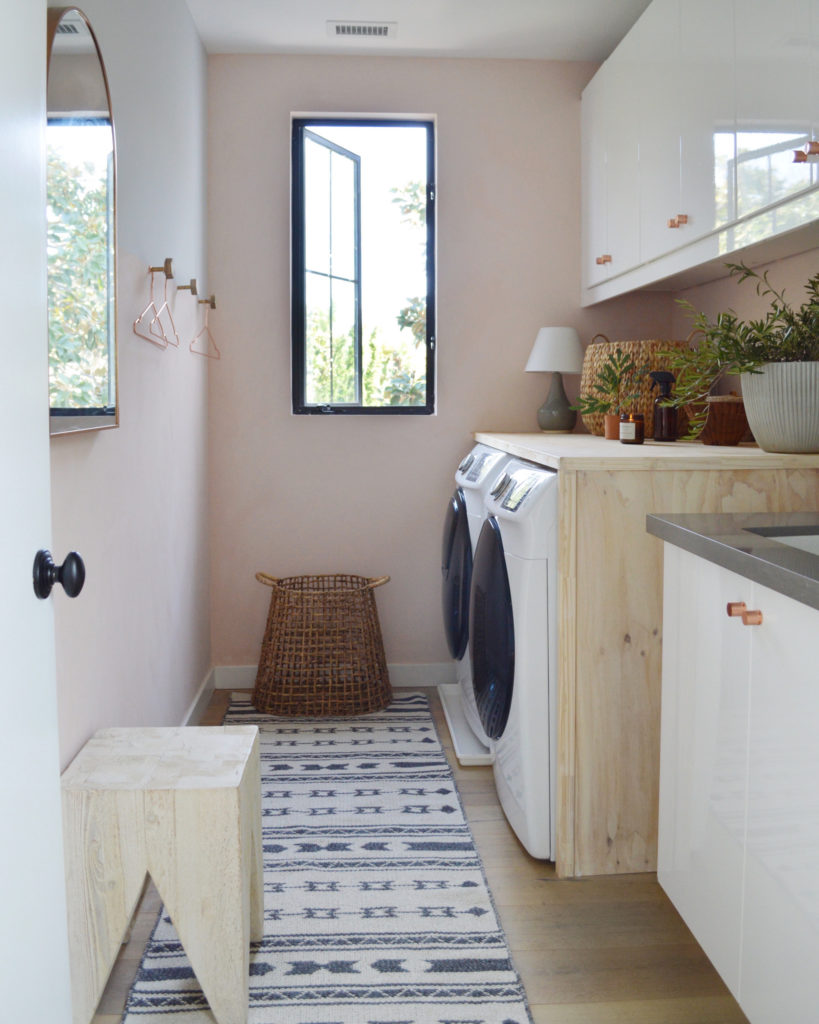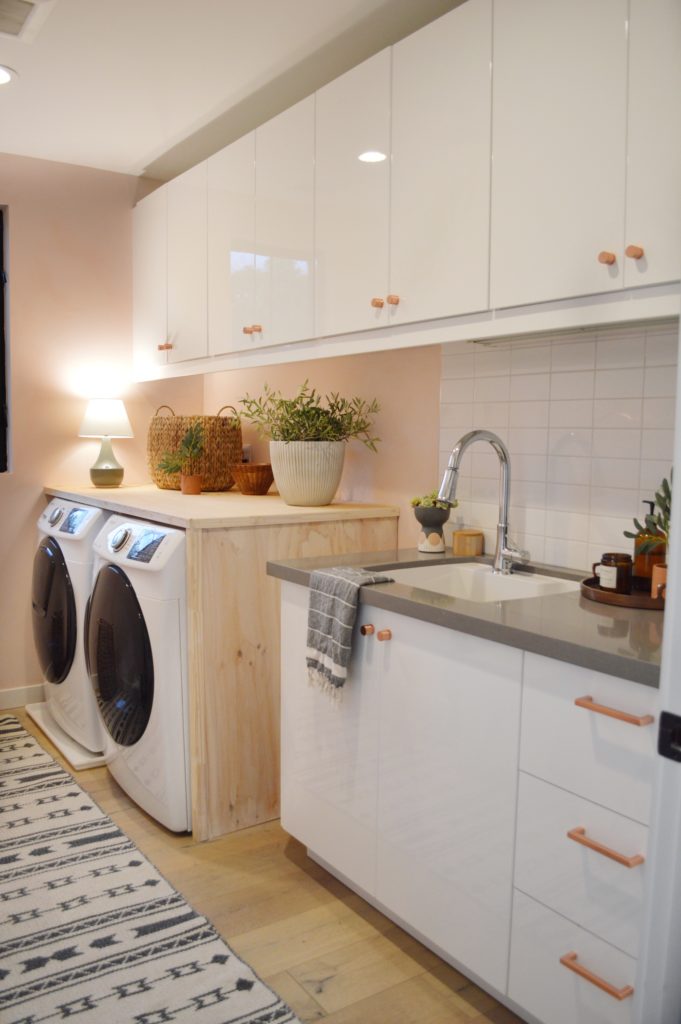 One of my favorite parts of this makeover (and the easiest part), was changing the black hardware to copper!  I found such fun and affordable hardware and it instantly made the room more cheerful.   Everything I used to style the room, except for the baskets (I found those at Home Goods) and the copper mirror (details on it coming soon) are linked below.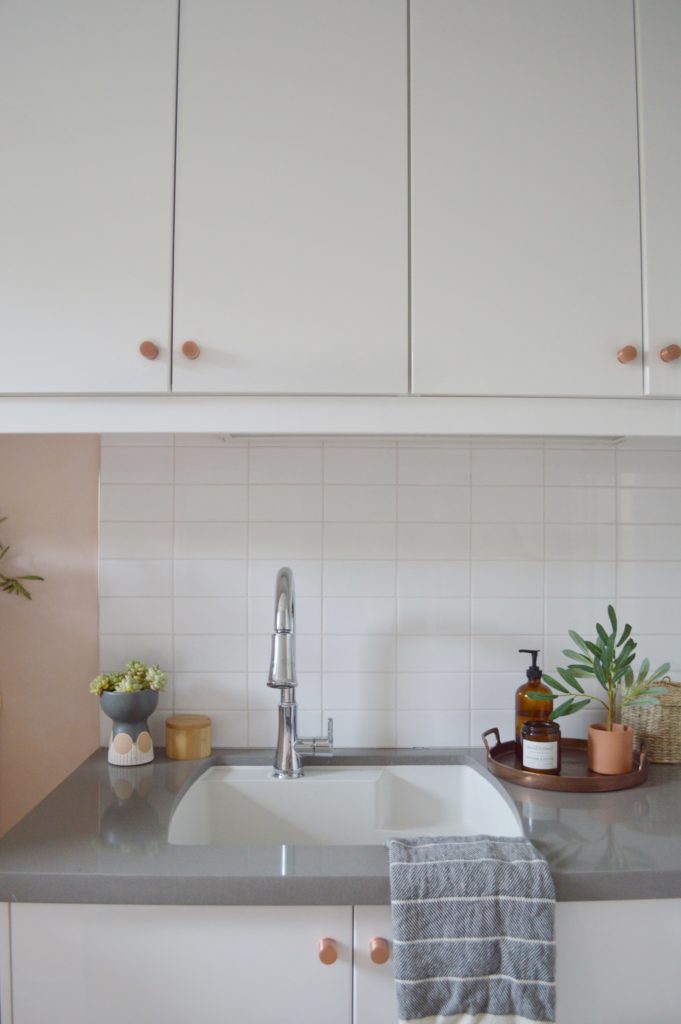 Click on any image below for the product.  🙂

Do you like it?
xoxo,
Kristin