November 1, 2018
The Landsby Hotel in Solvang, CA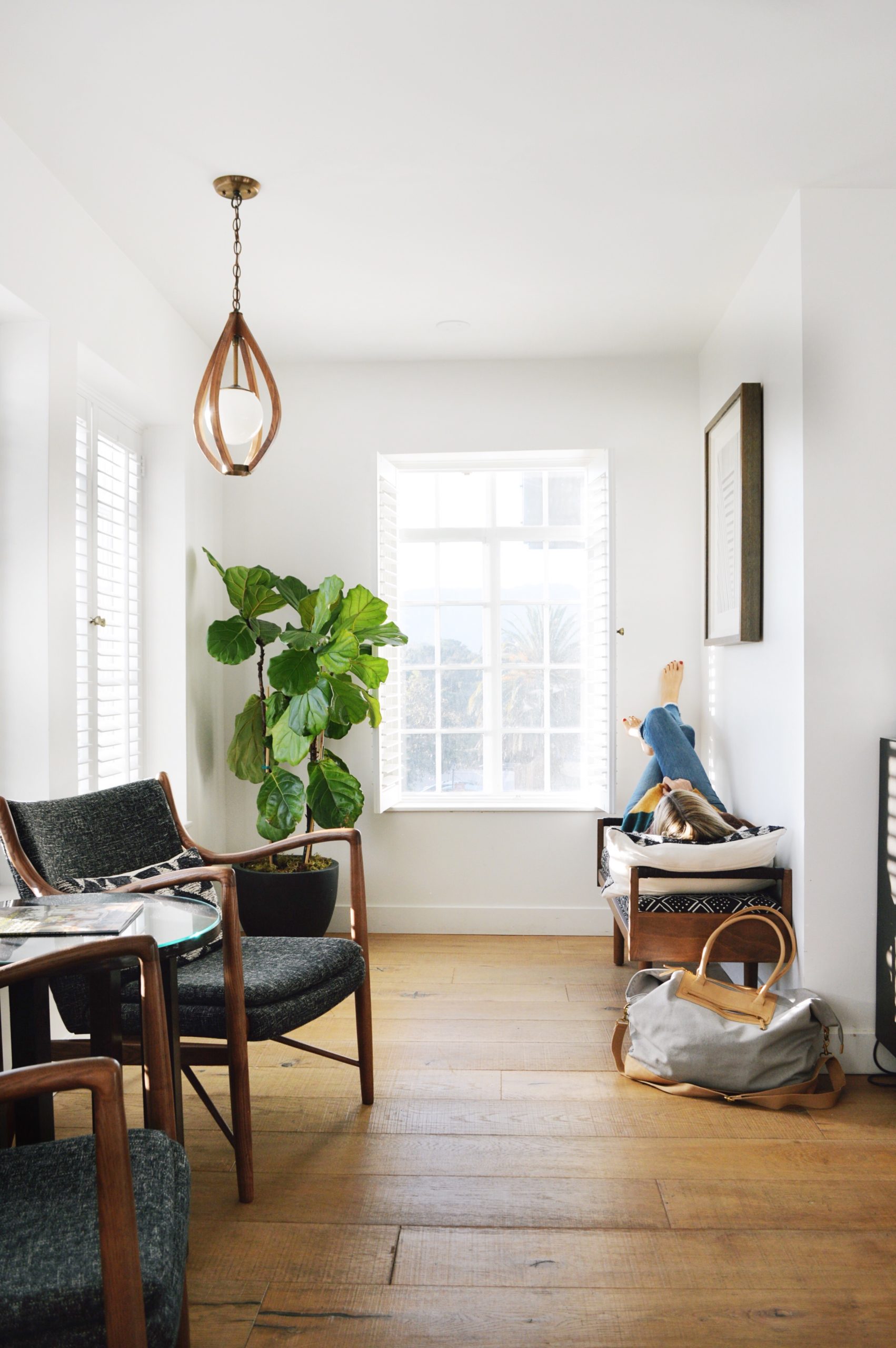 If you are looking for a romantic weekend away, a girls trip destination or even a cute festive town to explore with your family – I've got the perfect spot for you — The Landsby in Solvang, CA.  It is a freshly remodeled boutique hotel with cool design, friendly staff, spacious rooms and nice amenities – like a courtyard of fire pits just steps from town.  Thanks to The Landsby, I recently enjoyed a one-night stay and left totally refreshed.
The rooms are spacious, bright and modern.
The lobby is comfortable, stylish and has an amazing bar and restaurant with such friendly staff.  My friend and I ate dinner at the bar and were treated so so well.
The outside court yard has many fire pits and comfortable chairs for hanging out at night with a bottle of wine from one of many local shops.  The town of Solvang is adorable.  I look forward to returning with my husband and we will plan on visiting some local wineries (GORGEOUS) and walk around town.  BUT we may also return with our kids because the town has some adorable toy stores, parks and local hikes.  Also, given the abundance of halloween decorations, I am SURE the town will be decked out for Christmas.  It would probably be a beautiful time to visit.
Let me know if you have any questions about this adorable spot!   My trip was sponsored but all of these opinions and photos are my own.  I TRULY loved this hotel and plan on visiting again soon.
xoxo,
Kristin