May 28, 2019
Gargage TURNED Guesthouse REVEAL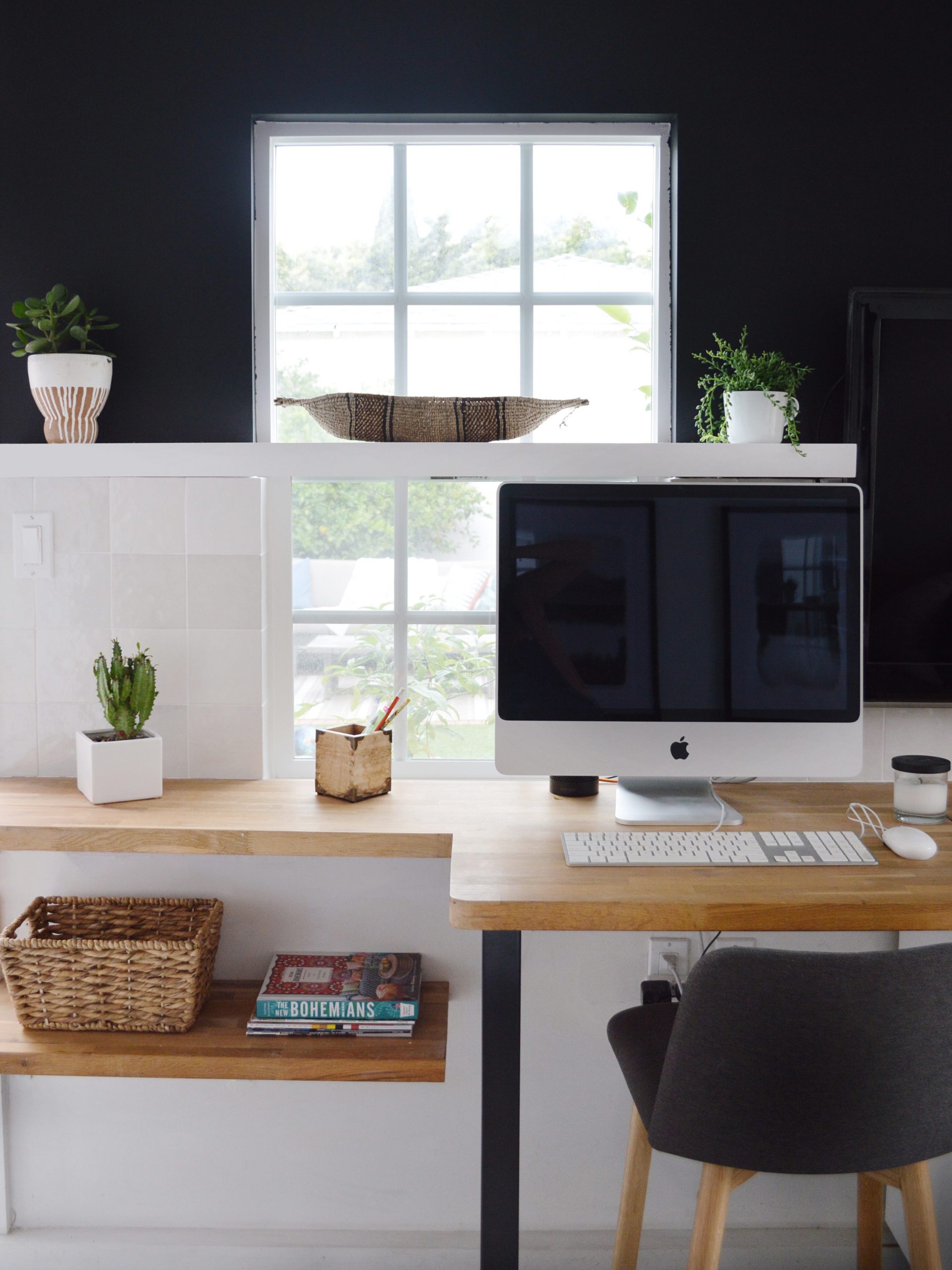 I am FINALLY revealing my "garage turned guesthouse"!  This project took longer than expected because of busy contractors, the rain we had this winter, and because other projects were higher on the priority list.  I am so excited it is finally done and I could not be happier with how this turned out!  This "garage" is now our gym, extra family room, guest bedroom AND office — all in one!  The upstairs has tons of storage for all the stuff we would ordinarily put in a garage (our cars sit in our driveway and on the street – we don't really have weather here in SoCal, so street parking works fine).  I am so thankful for my partners: AllModern, Bedrosians Tile & Stone, Ikea, Shelfology,  and GE Appliances!  Scroll down for pictures and scroll to the end for ALL of the links.
The guest room (sleeper sofa – comfy!), gym, hang out:
The coffee bar/beverage fridge area.  I hung the shelfology open shelving across the windows and couldn't be happier with the Bedosians Tile and the Ikea cabinets!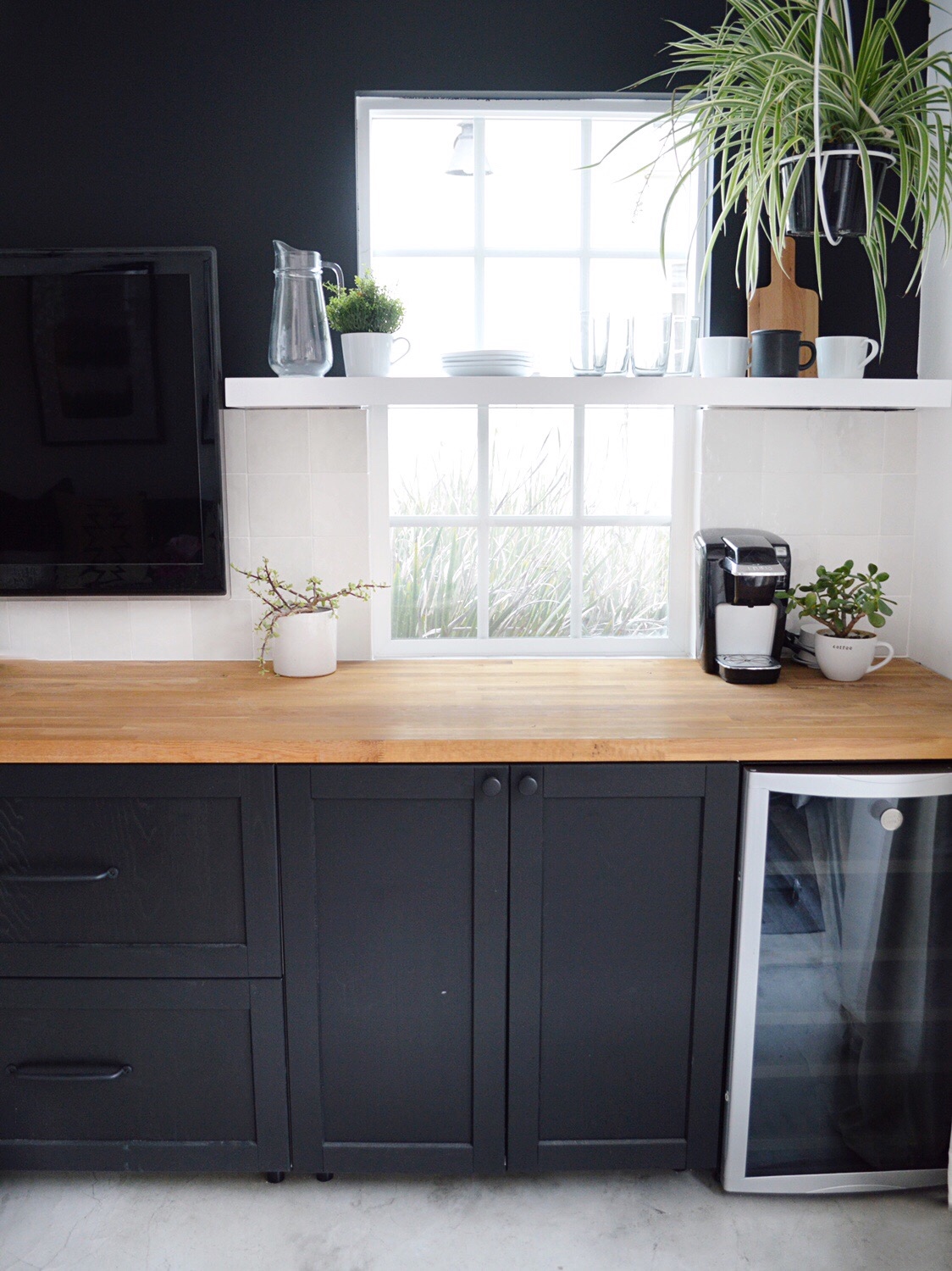 The office part of the room: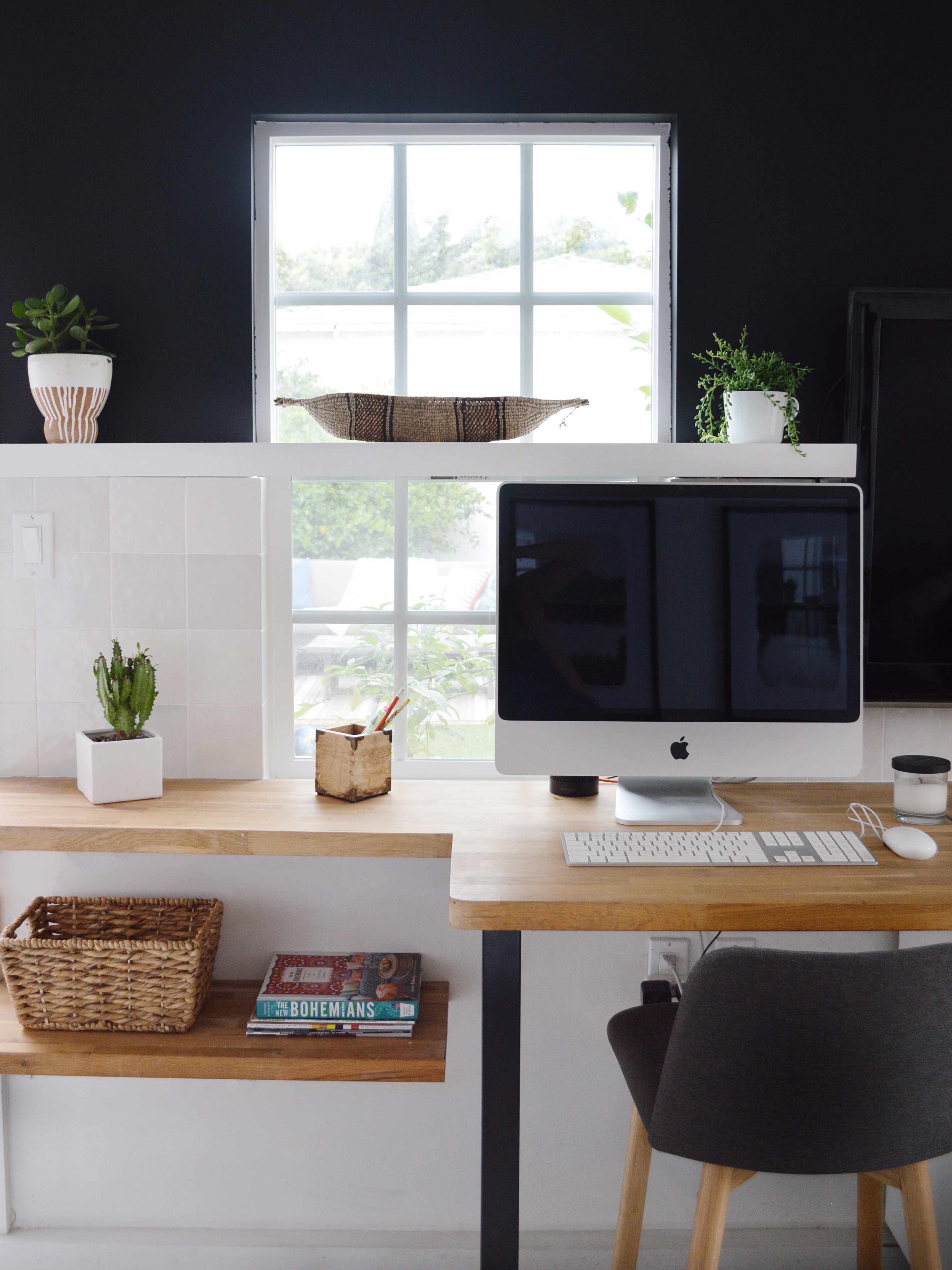 A glimpse into the bathroom with the shiplap peel and stick wallpaper (WAY cheaper than tile and so easy to install!) — I saved a video of me installing it in my guesthouse highlight story.  And these cool wool pilllows are from AllModern and linked below (all others are from my shop).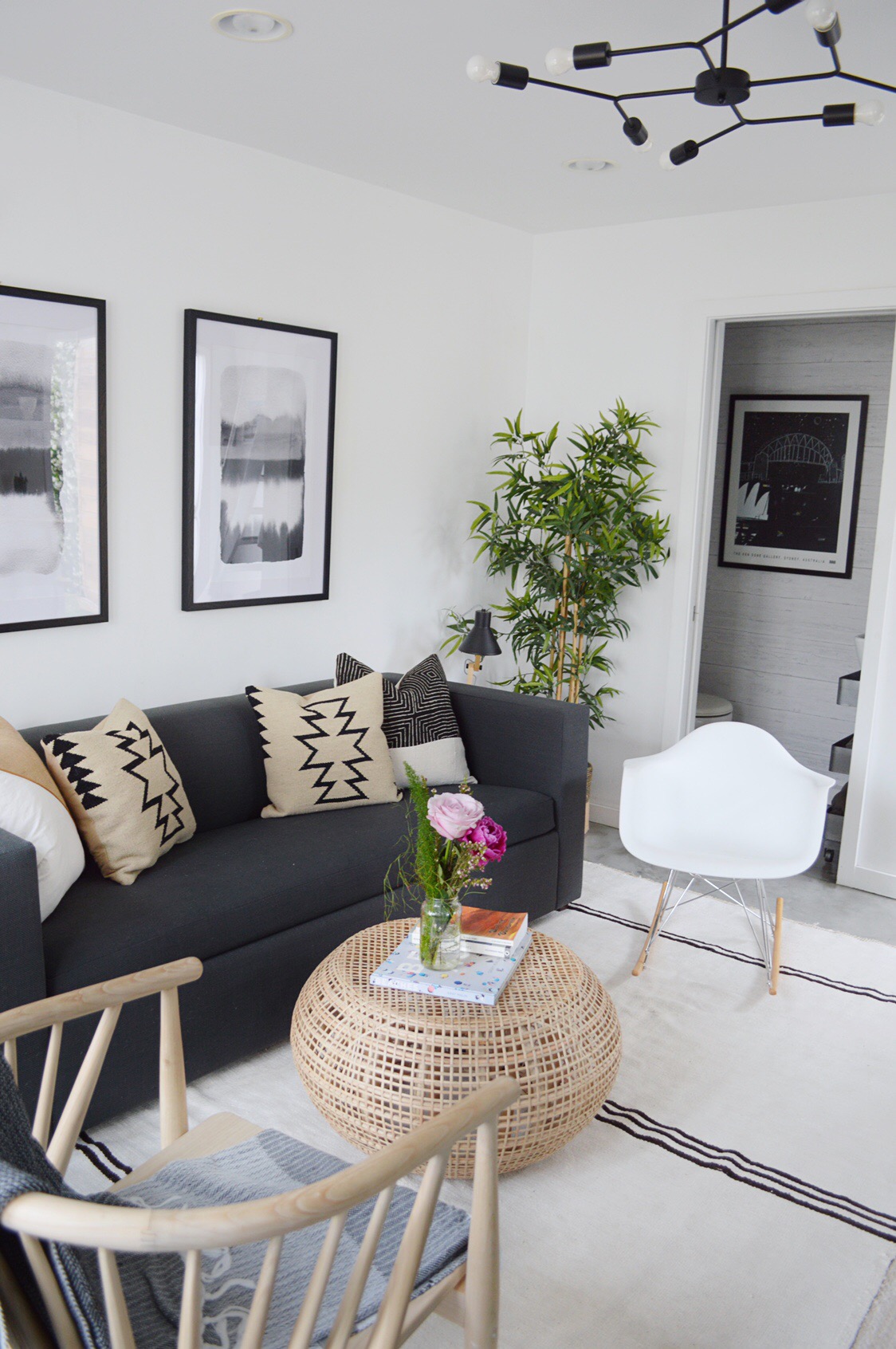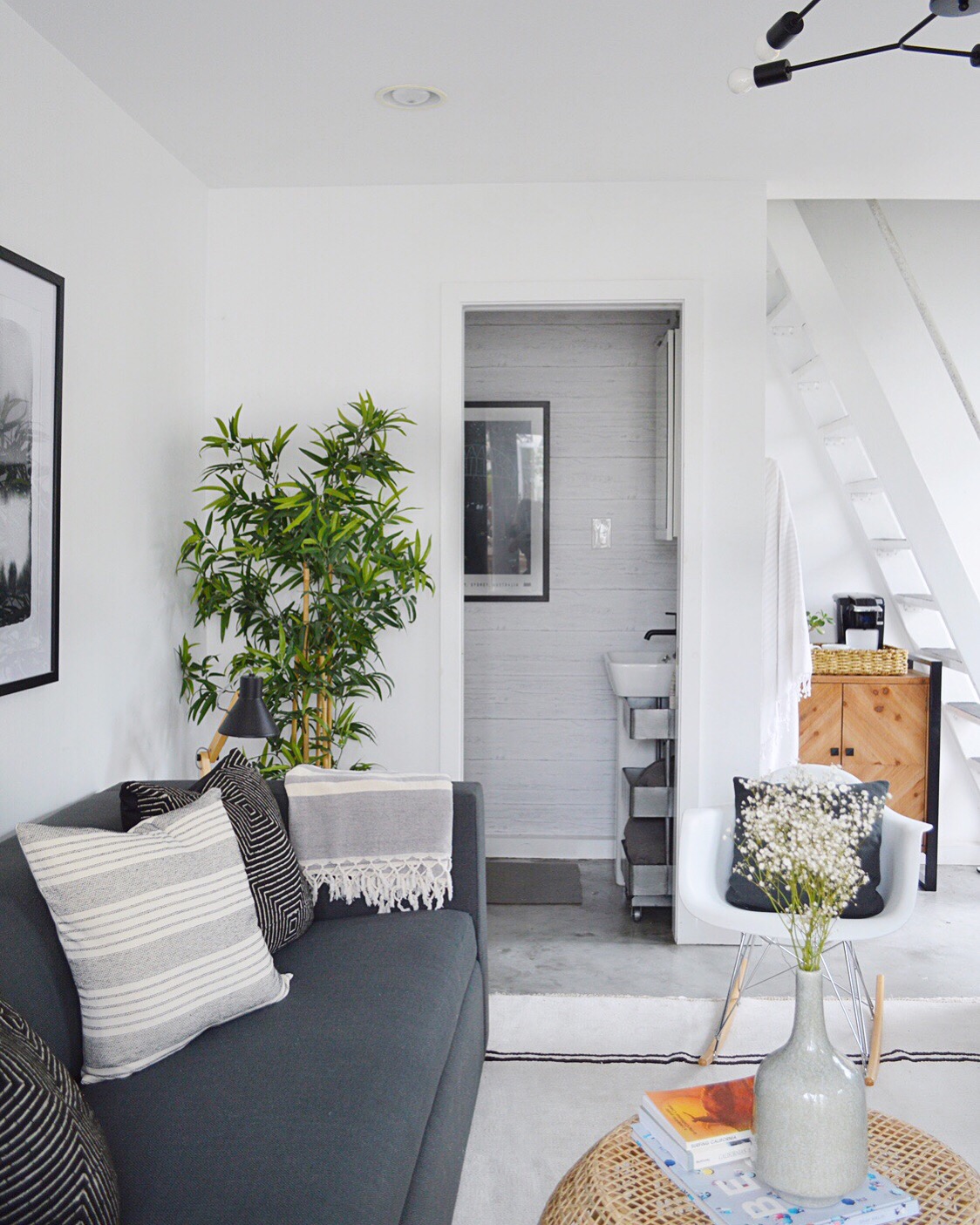 The storage cabinet and the stairs up to additional storage: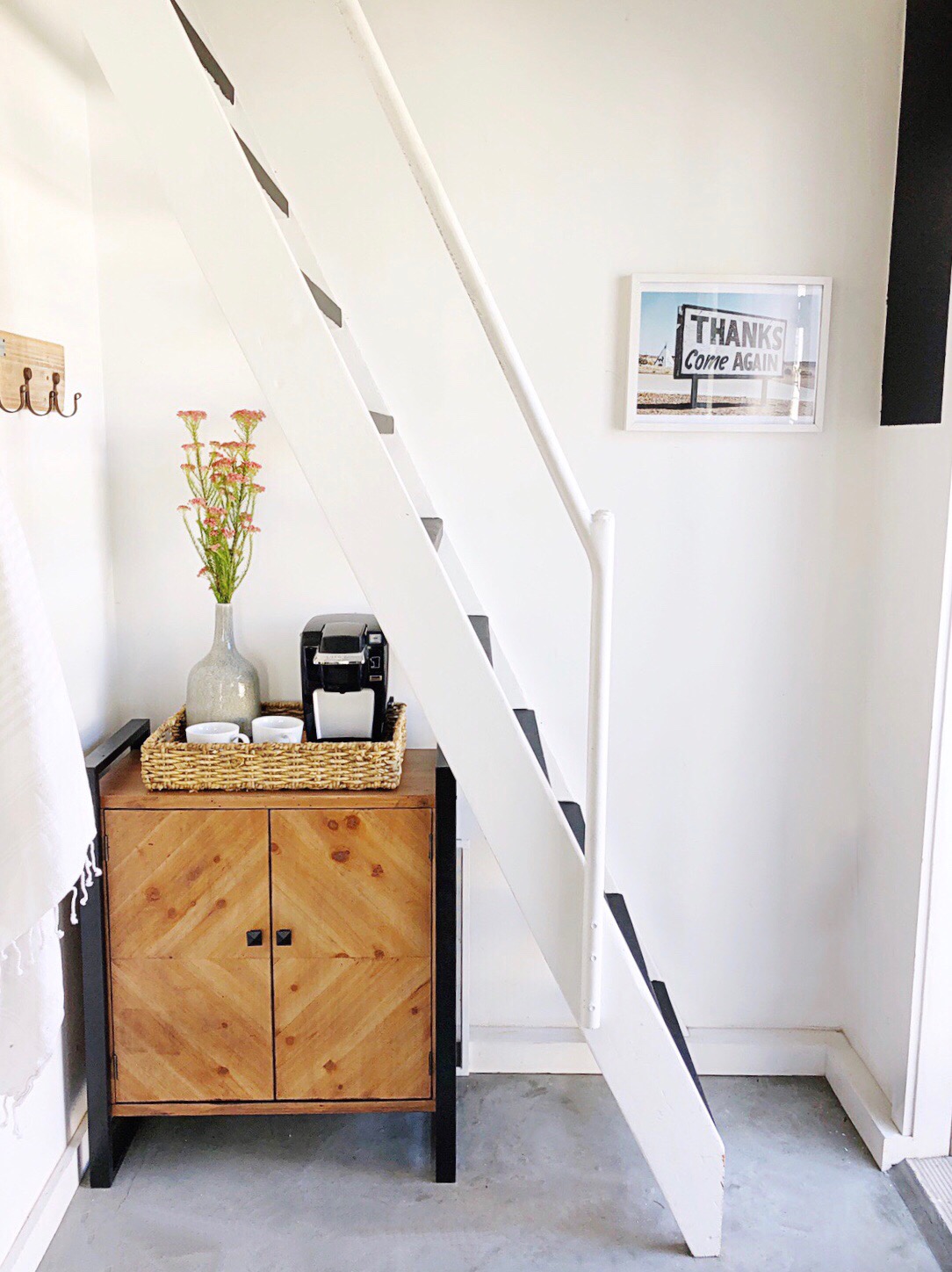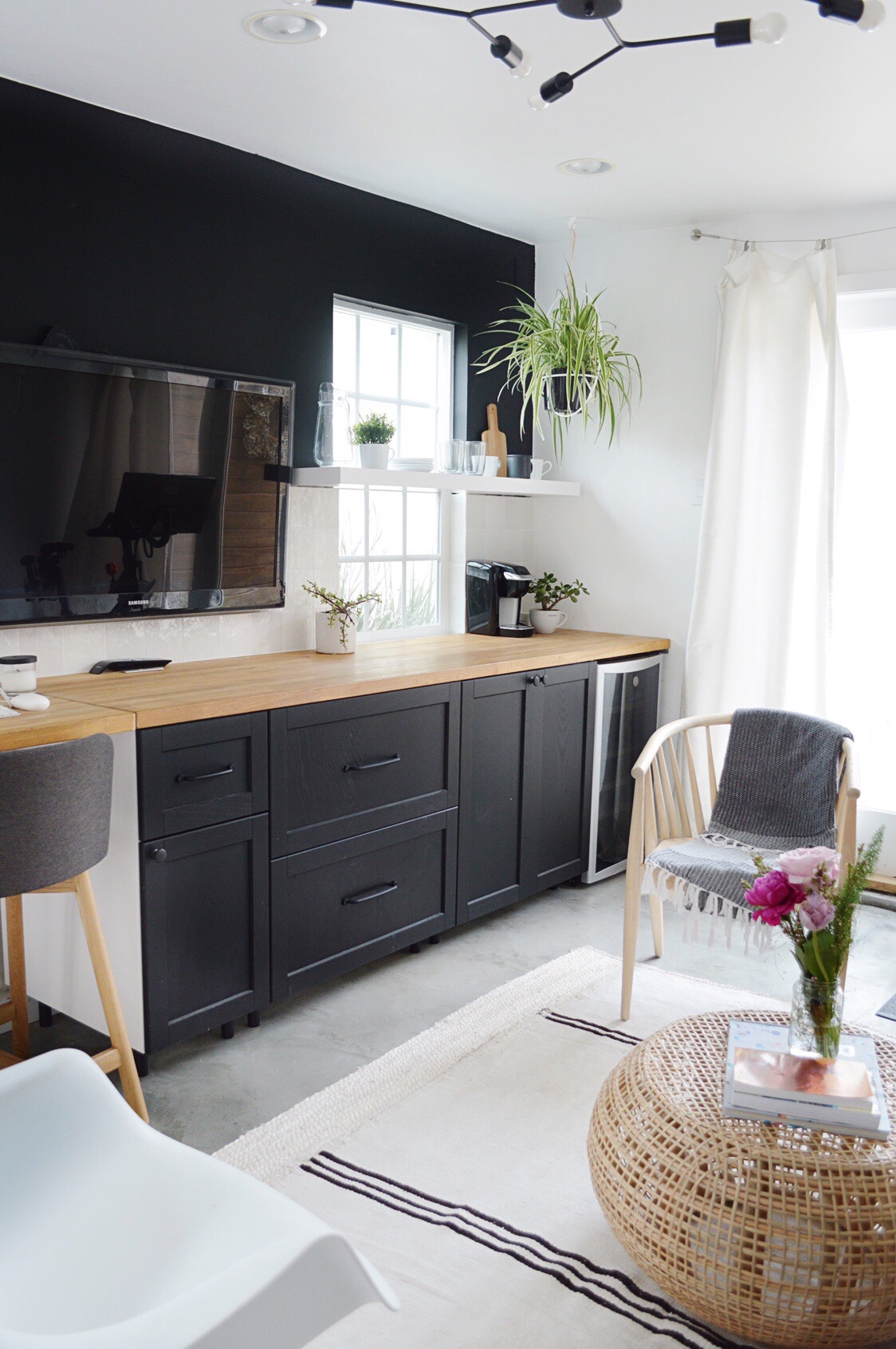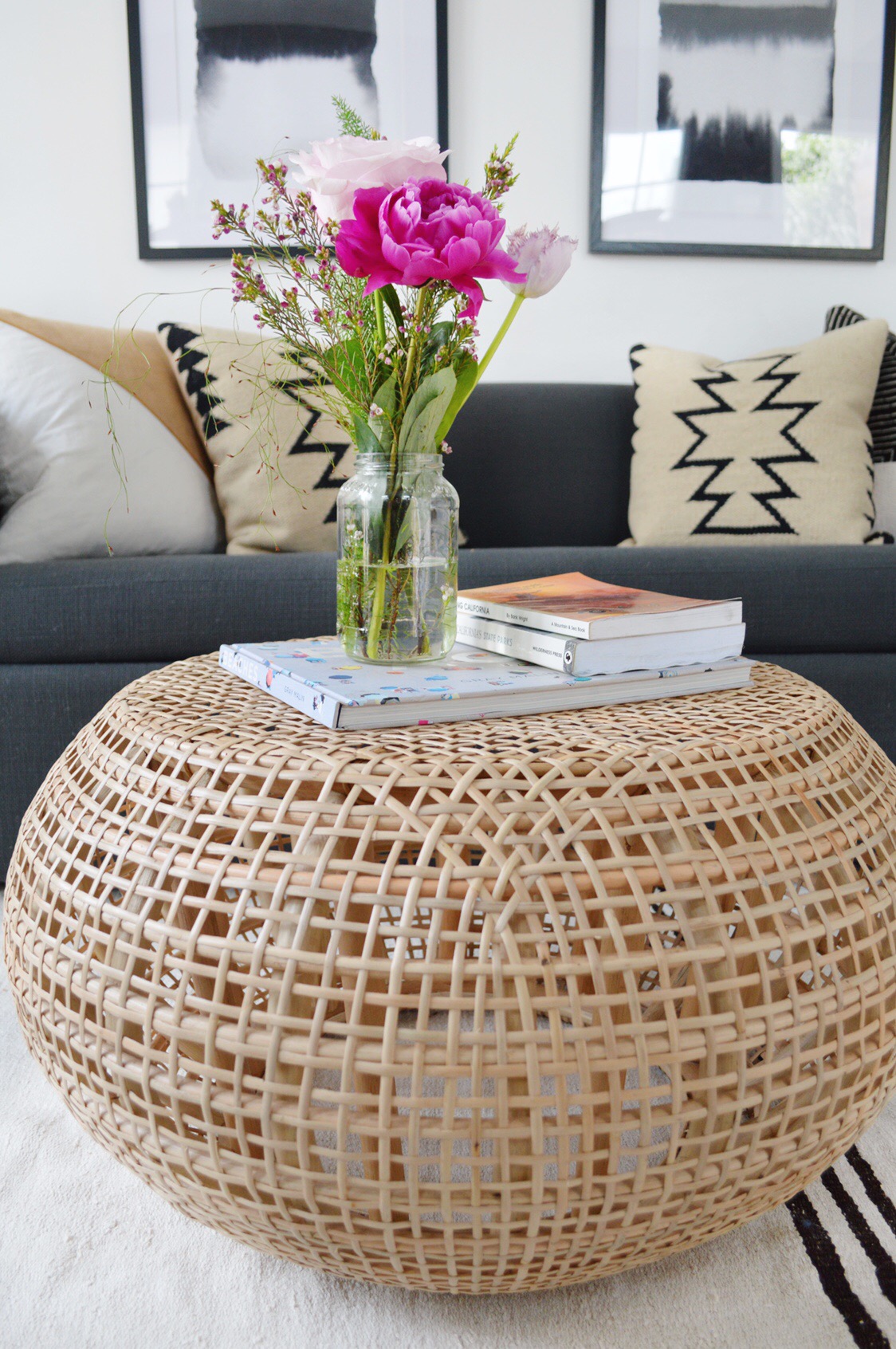 I'm linking everything here: (1) Bedrosians Tile; (2) sleep sofa; (3) rocking chair; (4) larger rug; (5) vintage rug (link to seller); (6) wood chair; (7) art prints (8) coffee table; (9) wallpaper in bathroom; (10) open shelving; (11) stool; (12) IKEA black cabinets; (13) hardware; (14) hanging plant holder; (15) side table; (16) storage cabinet; (17) black chandelier; (18) GE Beverage Fridge ;(19) AllModern Pillows (other pillows are from my shop)
I hope you guys like it!  We LOVE it!  I will definitely have to re-create this room in our next house!
xoxo,
Kristin