October 26, 2018
family room update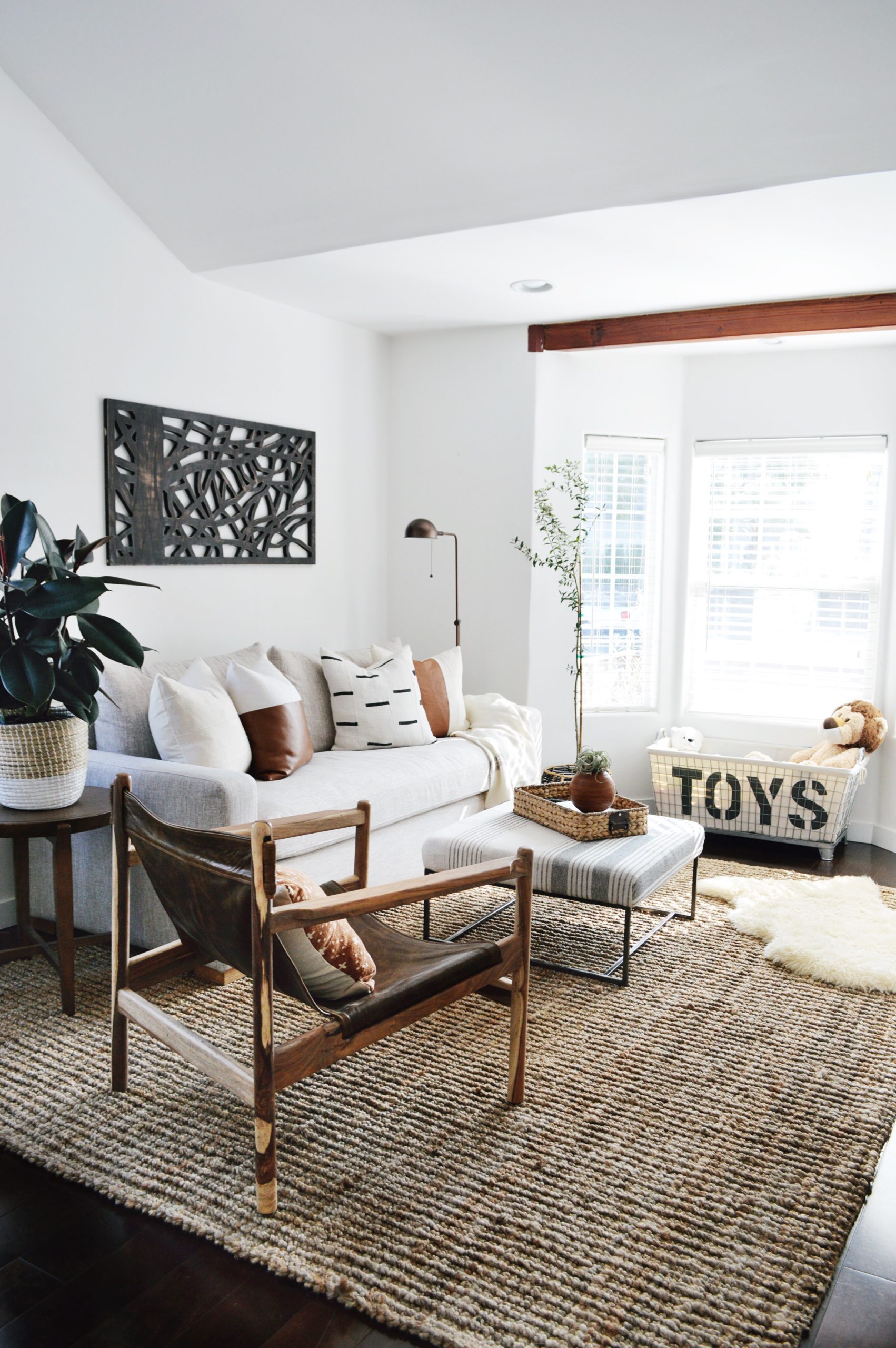 Our family room is heavily used.  We hang out in here to play games, watch tv, play video games, do arts and crafts, etc.  A lot of the kids toys are in here so they refer to it as the playroom.   For so long, this room was a mixture of our leftover furniture.  FINALLY, it matches the rest of our house.  It now has the same neutral, organic/earthy feel.  AND WE LOVE IT!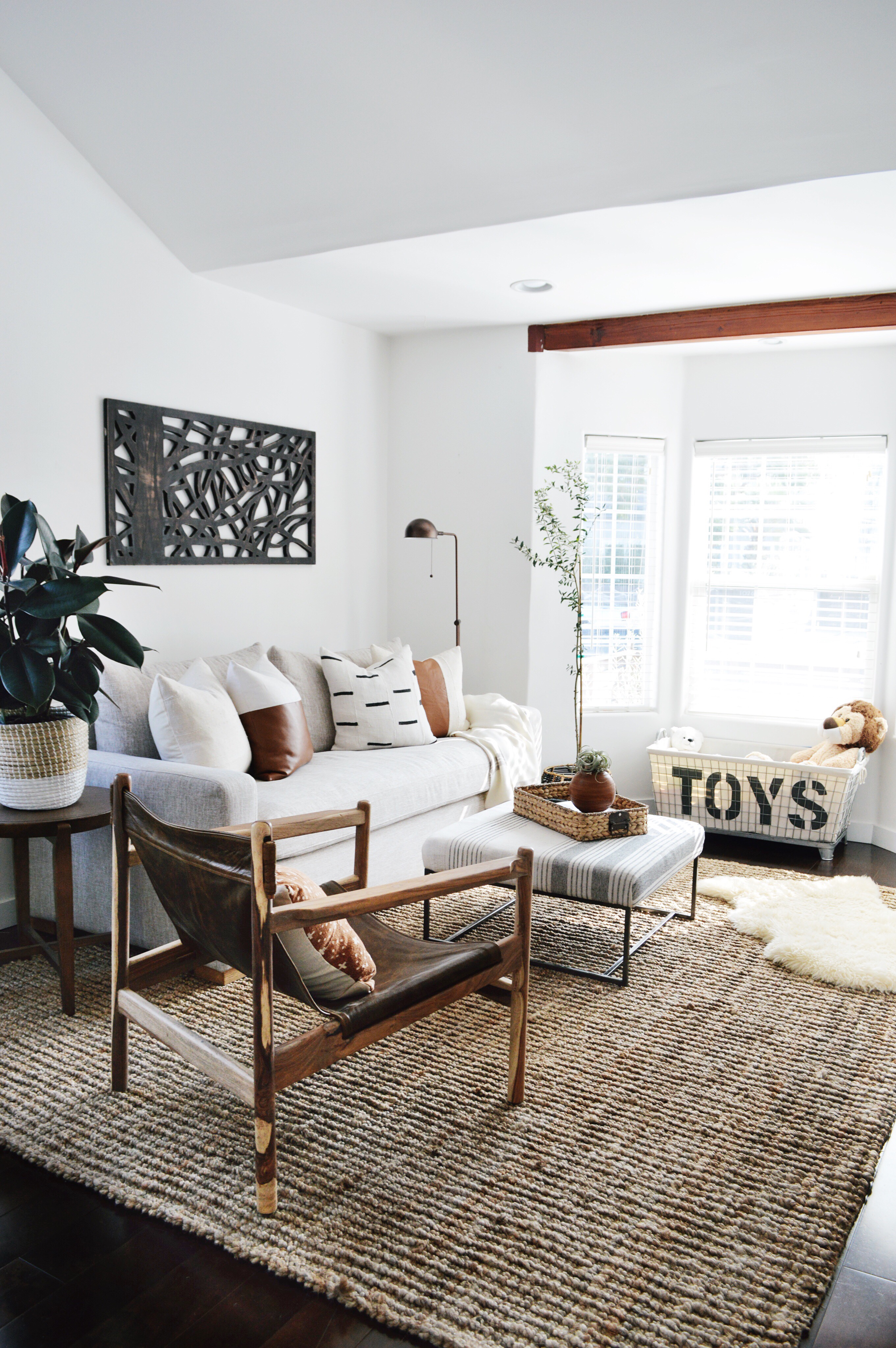 We sold our gray couch and chose this neutral sleeper sofa from Interior Define.  It is the Sloan Sleeper in wheat.  We LOVE it.  It is comfortable and beautiful.  We looked for a long time and when we finally decided on this sleeper, we were very happy they wanted to work with us.  Please feel free to ask me any questions if you are considering this purchase!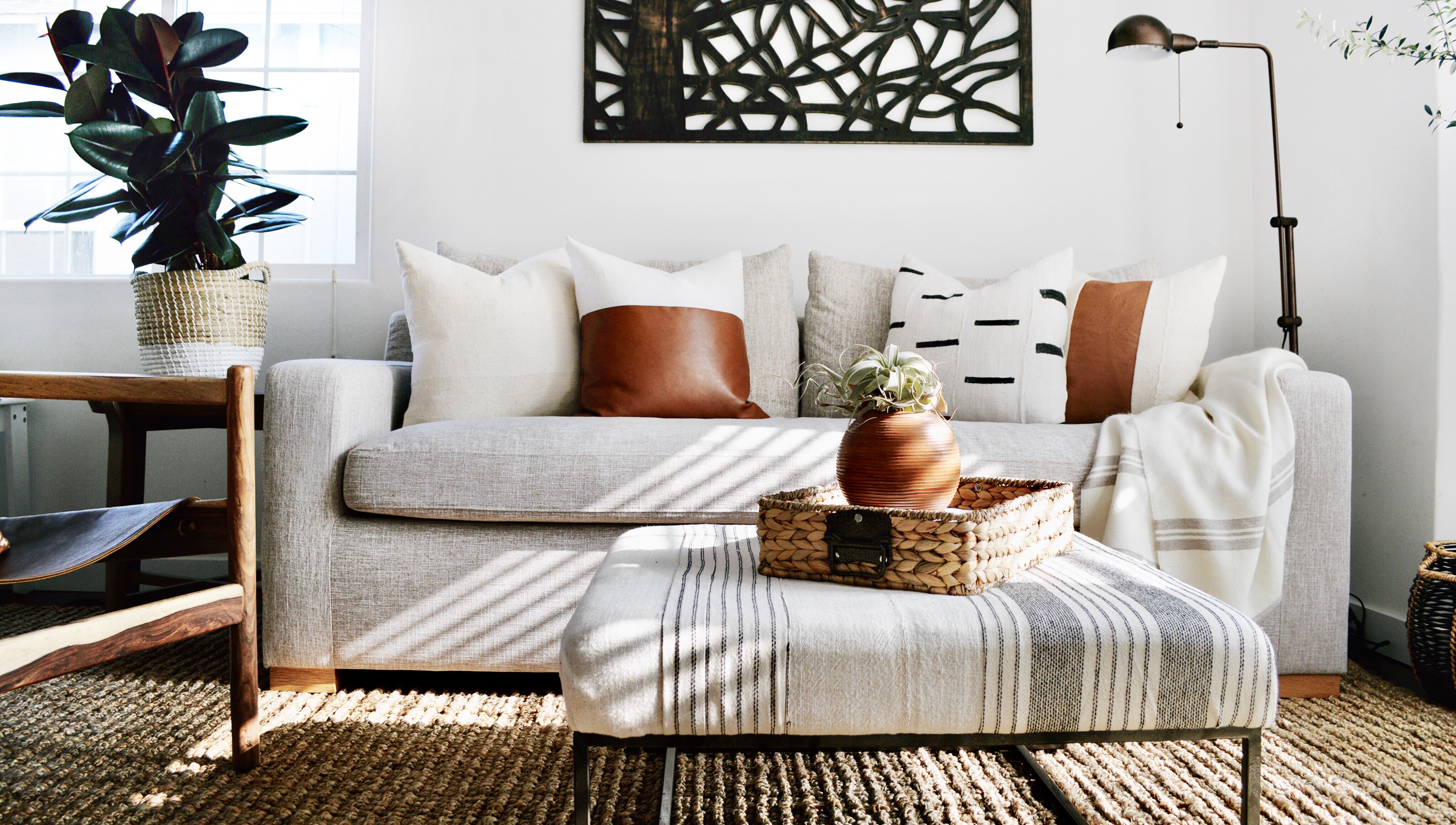 The rug, the lamp, the accent chair and the side table are all from AllModern.  I am obsessed with it all!  Click here for the chair, here for the lamp,  here for the rug and unfortunately the side table is no longer available.   I am so impressed with the quality of everything I've received from All Modern.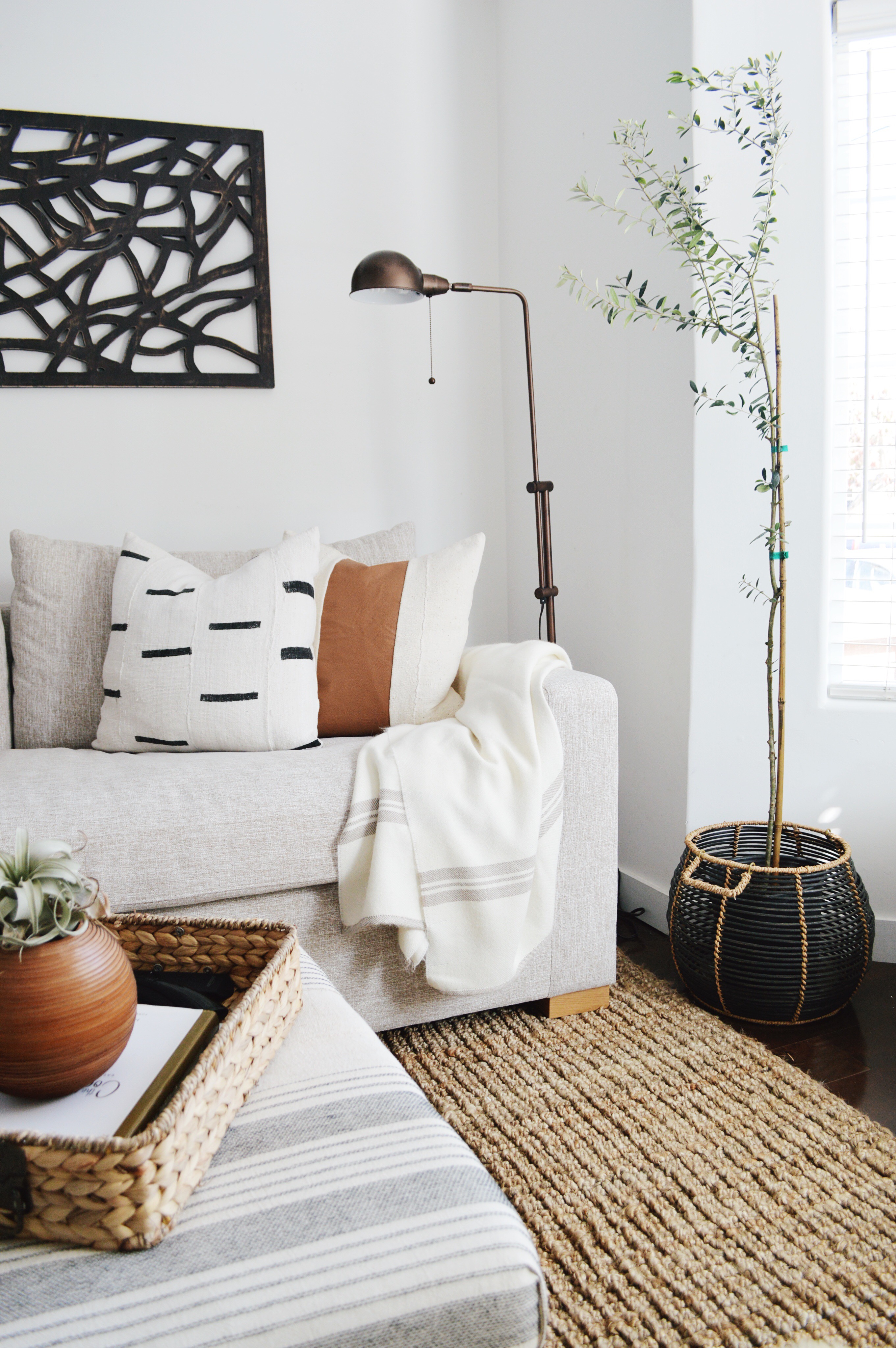 The ottoman was a DIY.  I saved the tutorial to my story highlights.  The fabric is vintage mudcloth and vintage hmong hemp that I pieced and sewed together.  The pillows are from my shop.  Click here to shop.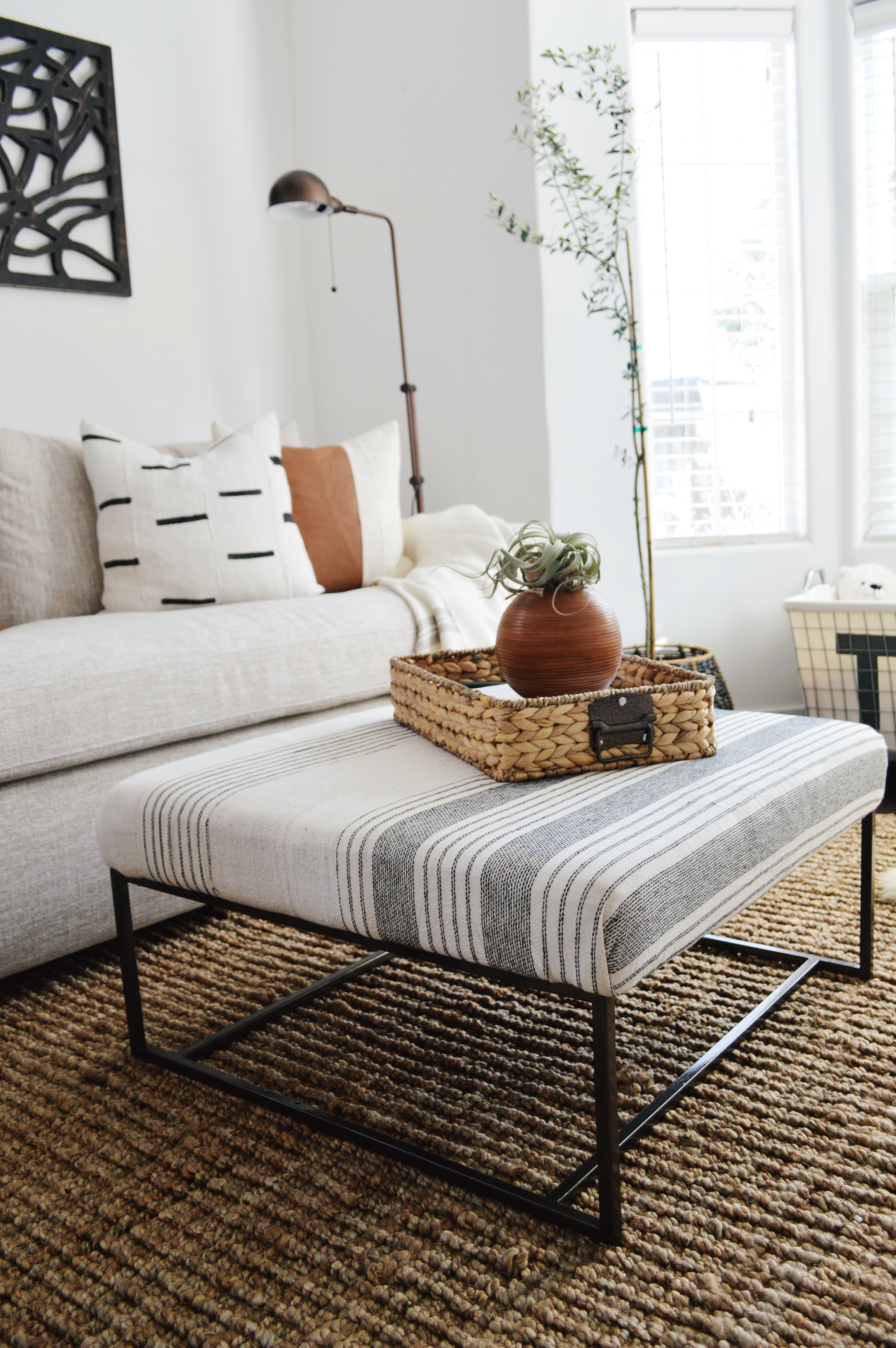 The plants are from Fast Growing Trees.  Click here for the olive tree and here for the rubber plant (the awesome one on the side table).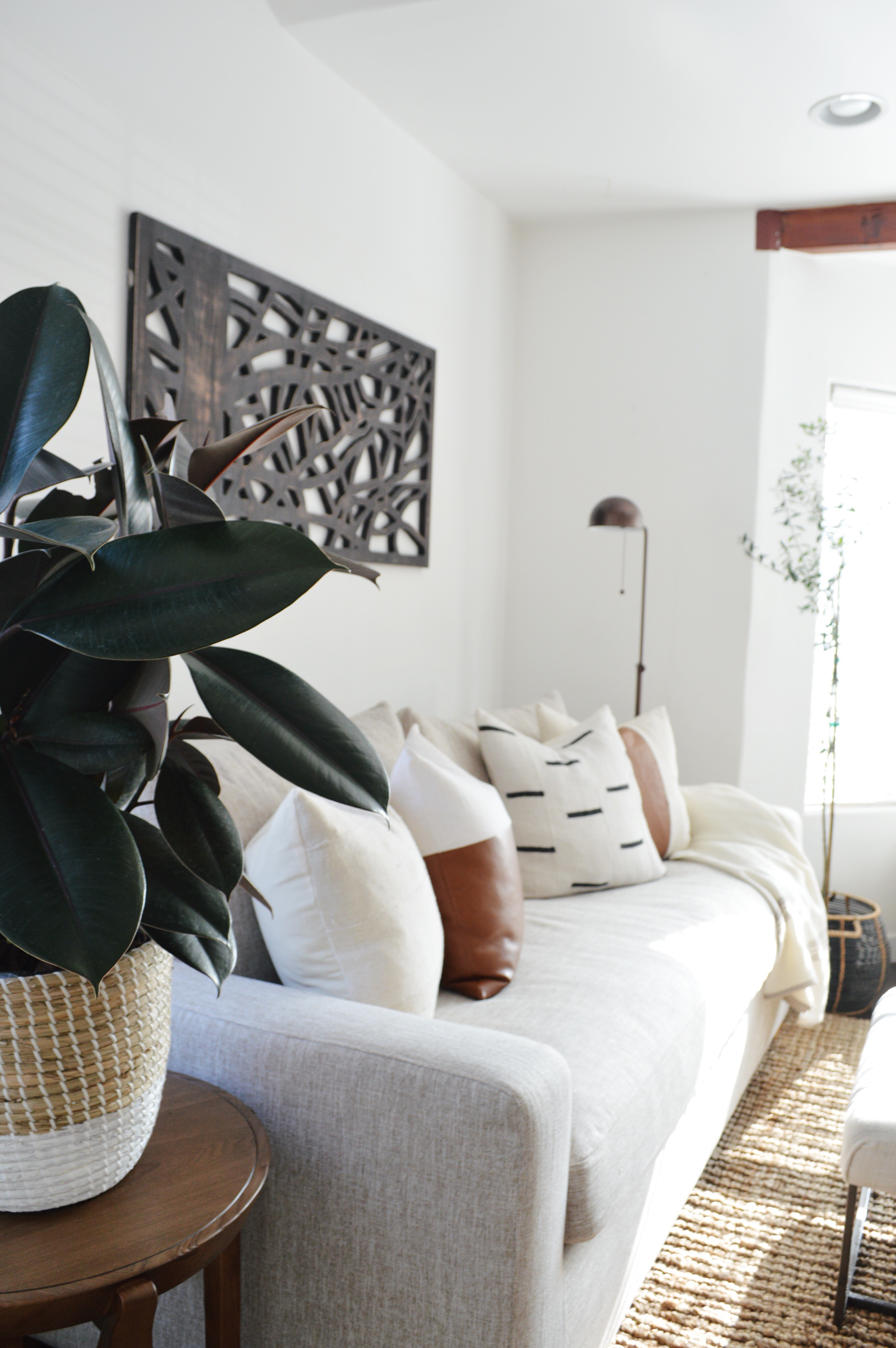 The toy box is from Restoration Hardware kids. Click here.
I hope you like it!
xoxo,
Kristin