September 4, 2018
family room update – I need your help!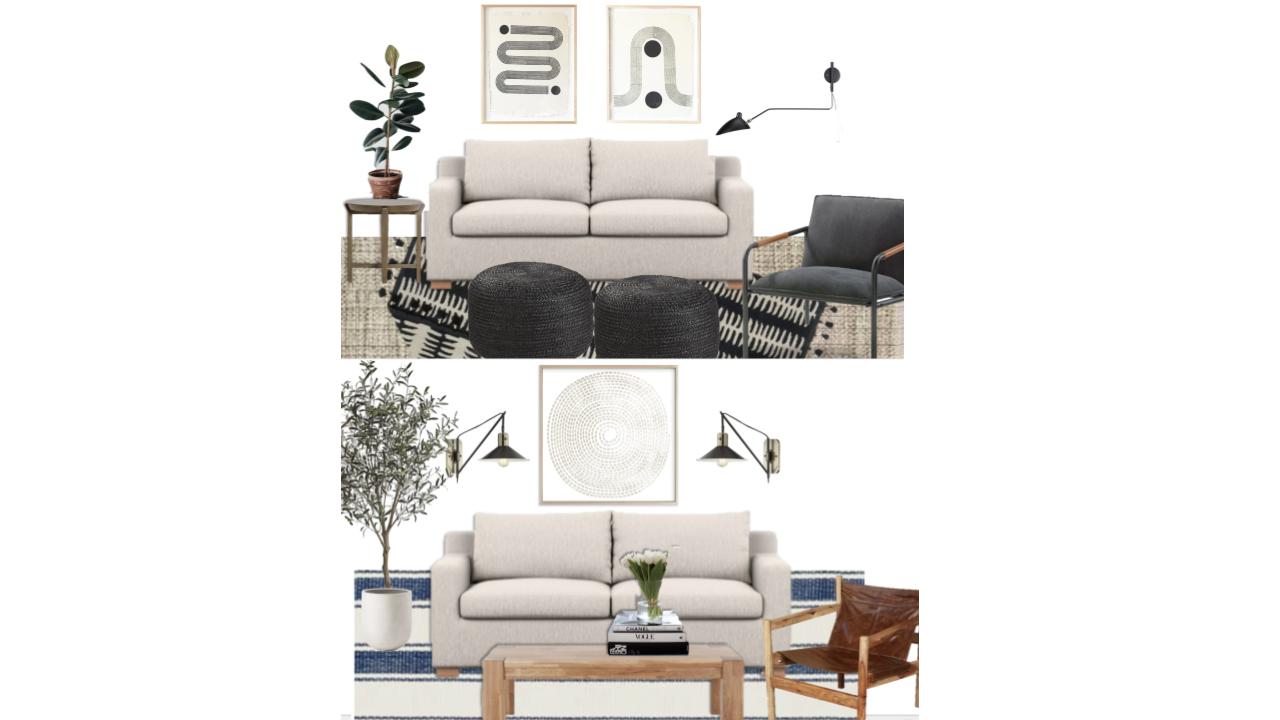 The kids are back in school so it's project time for this mama!  I truly enjoy mixing things up around our house.  I'm craving more and more simplicity around here.  Less toys, less stuff, less clutter, etc.   We have been purging like crazy around here!  Our family room is currently a mix of furniture I did not want to let go of.  But now it's time for a refresh!  My team member Elle and I came up with 2 different looks for this room and we want YOU to help choose the winner!  I will have a vote on my insta stories but also feel free to comment below!  The only piece of furniture I have already committed to is the gorgeous sloan sleeper sofa from Interior Define.
I'm including all links for each option below.
AND GUESS WHAT?  After you guys help me decide which option to implement, I'm going to put together a more budget friendly version of the room for those who want the look at an even friendlier price point.  That being said, many of the products linked below are currently on sale and hopefully don't sell out before I get a chance to purchase them!  🙂
Option 1:  Neutral with pops of black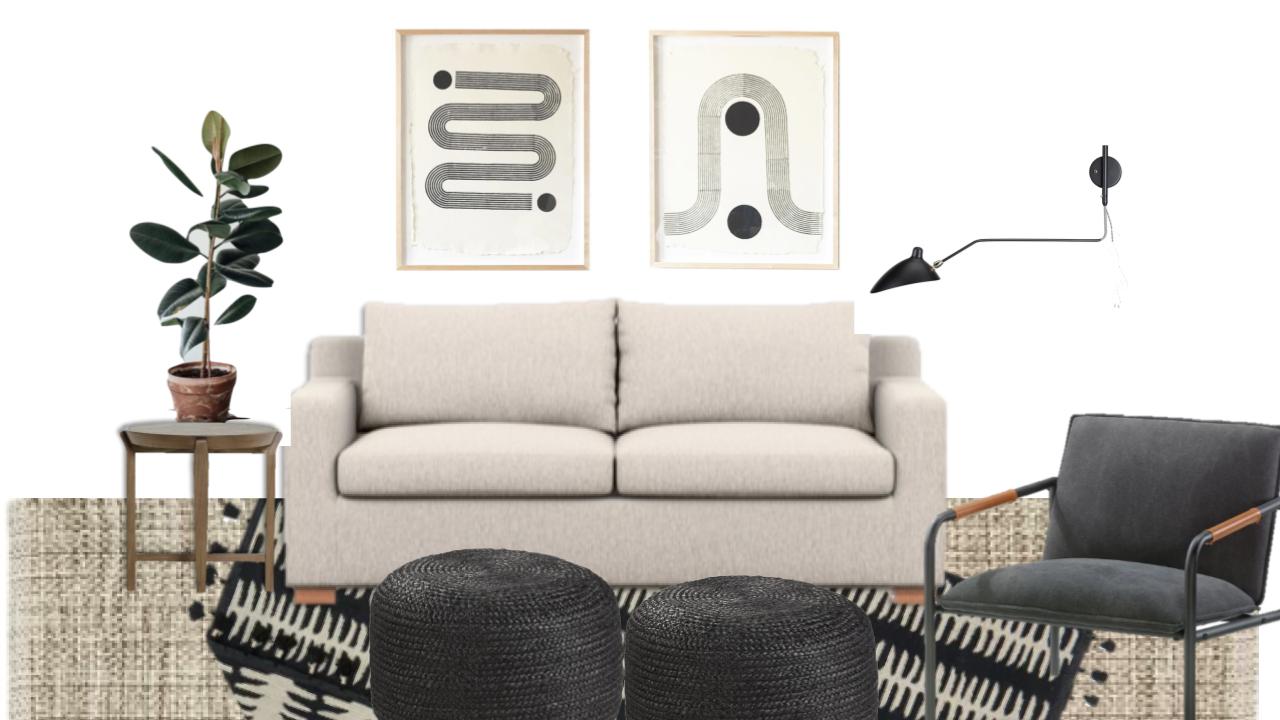 I don't have much black in our house, so this look would be such a fun change yet remains consistent with the style of our home.  The poufs are great for a family room – no sharp edges is nice with kids constantly playing in here.    Clearly missing: pillows.  I will add some from my collection once I choose an option.
Option 2: Neutral with pops of wood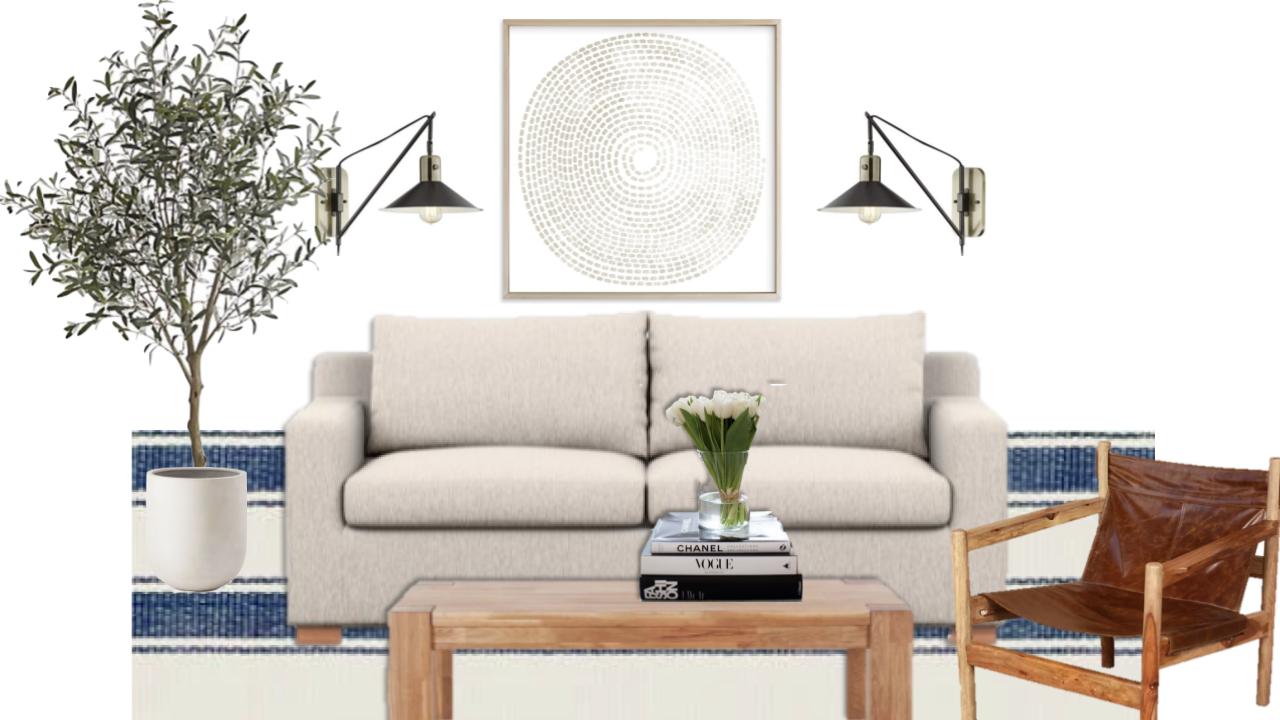 This neutral style with pops of wood — as you have probably seen in our living, dining room and kitchen — is my jam.  I love the neutral fresh feel of this one.  The coffee table has edges, but would be nice for the kids to sit and do projects on it.
I'm so conflicted!  Please help — vote on my stories, DM me, comment below, etc!  THANK YOU!!!!
And here are the links for both options:
Option 1:  1. sleeper sofa  2. poufs 3. sconce 4. chair  5. side table  6. top rug  7. bottom rug  8. art 1 9. art 2
Option 2:  1. sleeper sofa  2. coffee table 3. sconces  4. chair 5. rug  6. art 7. olive tree (not sure if I would find a faux one like this or try to keep a real one alive in there)
Here are some before pictures (I love it . . .  I'm just ready for a refresh):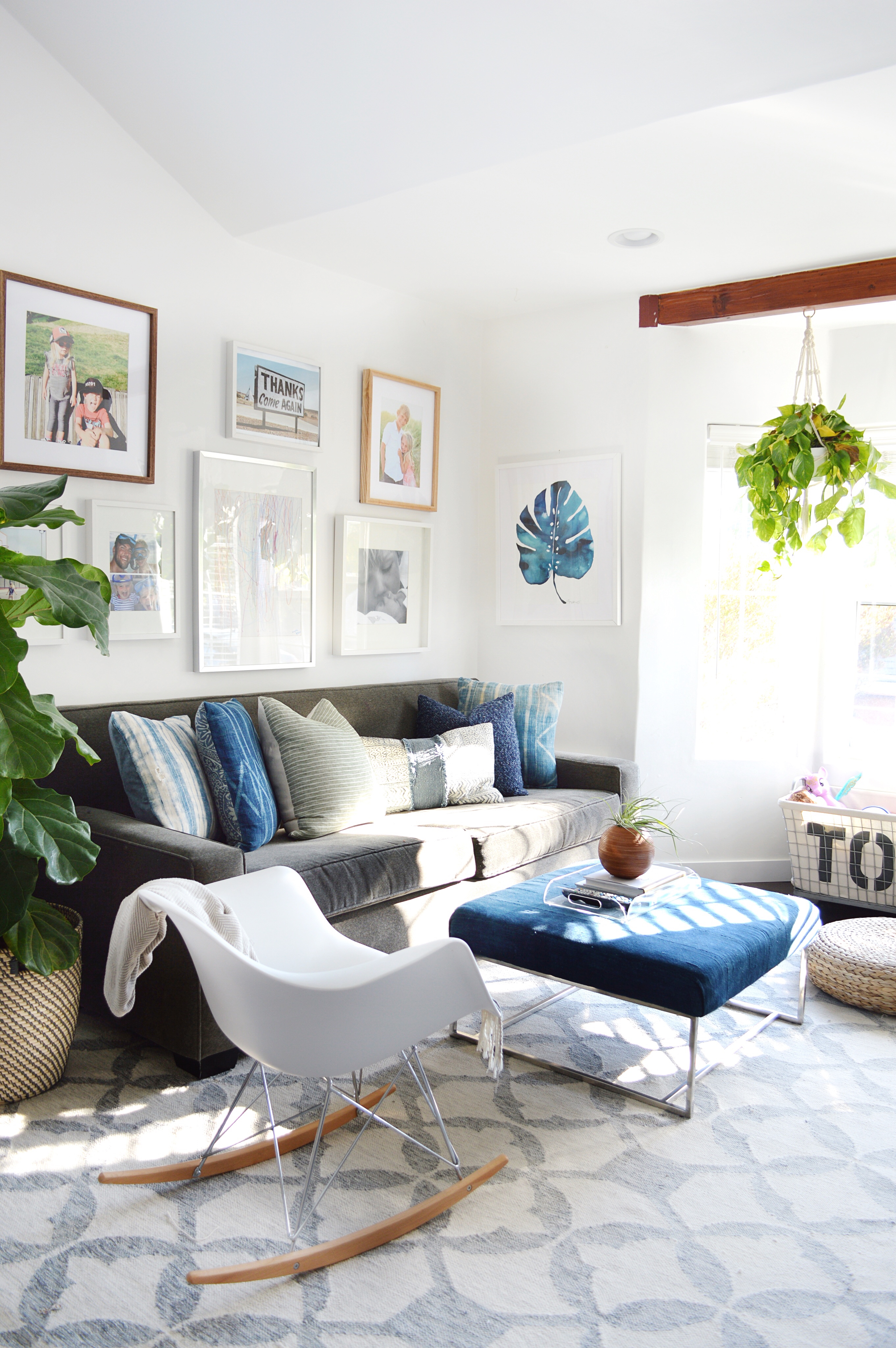 And this is the other side of the room – our office space with cabinets for toy storage and a tv.  This won't change much except for the styling to match whichever option you guys choose!