April 16, 2020
DIY Painted Bathroom Floors with Rust-Oleum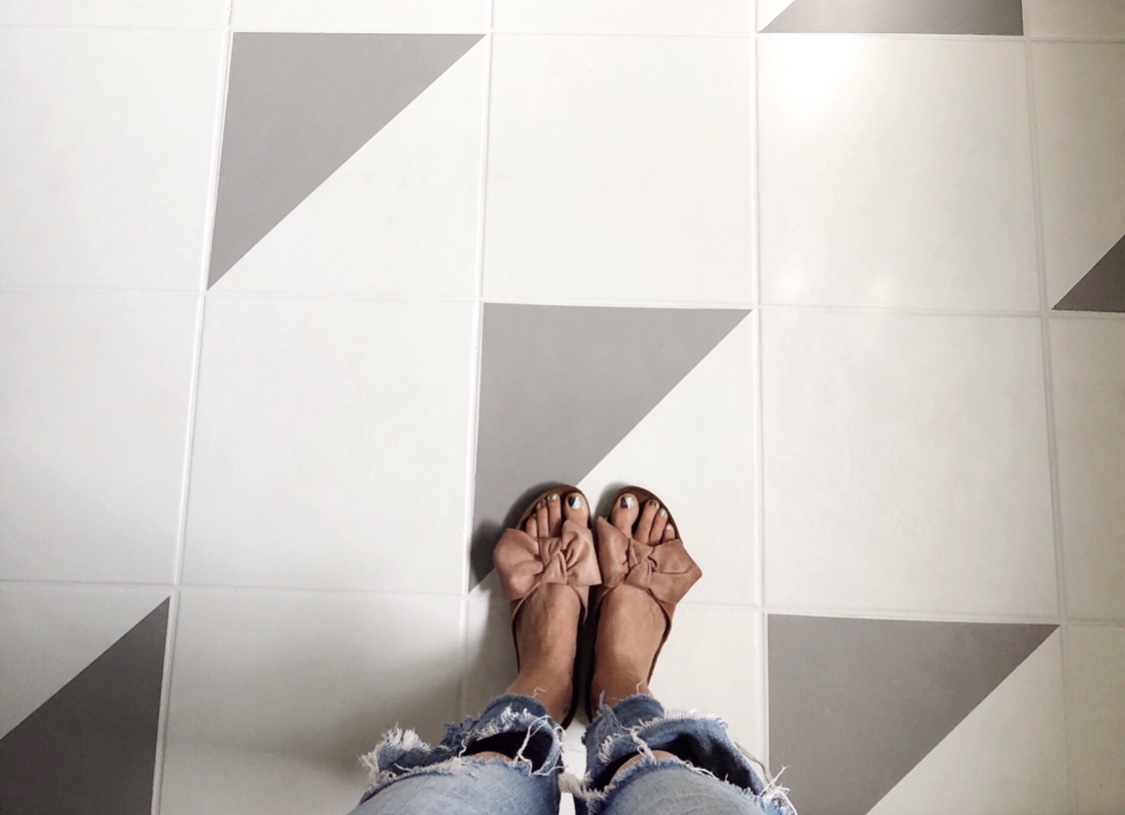 If you want to learn how to beautify your outdated tiled floors for less than $100, keep reading!  Here's what my bathroom floors looked like BEFORE I partnered with Rust-Oleum and painted them with the new Rust-Oleum HOME Floor Coating. The grout lines were stained and the tiles were not my style.
BEFORE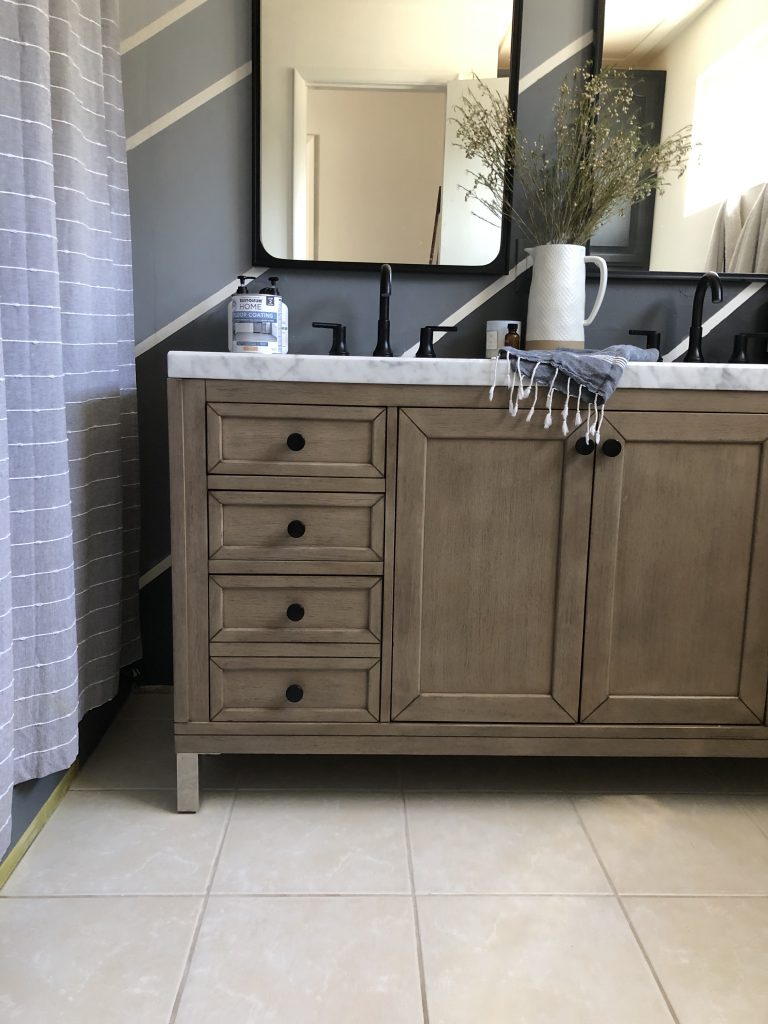 AFTER
Here is what the floors looked like after I used Rust-Oleum's new HOME Floor Coating 2-part system.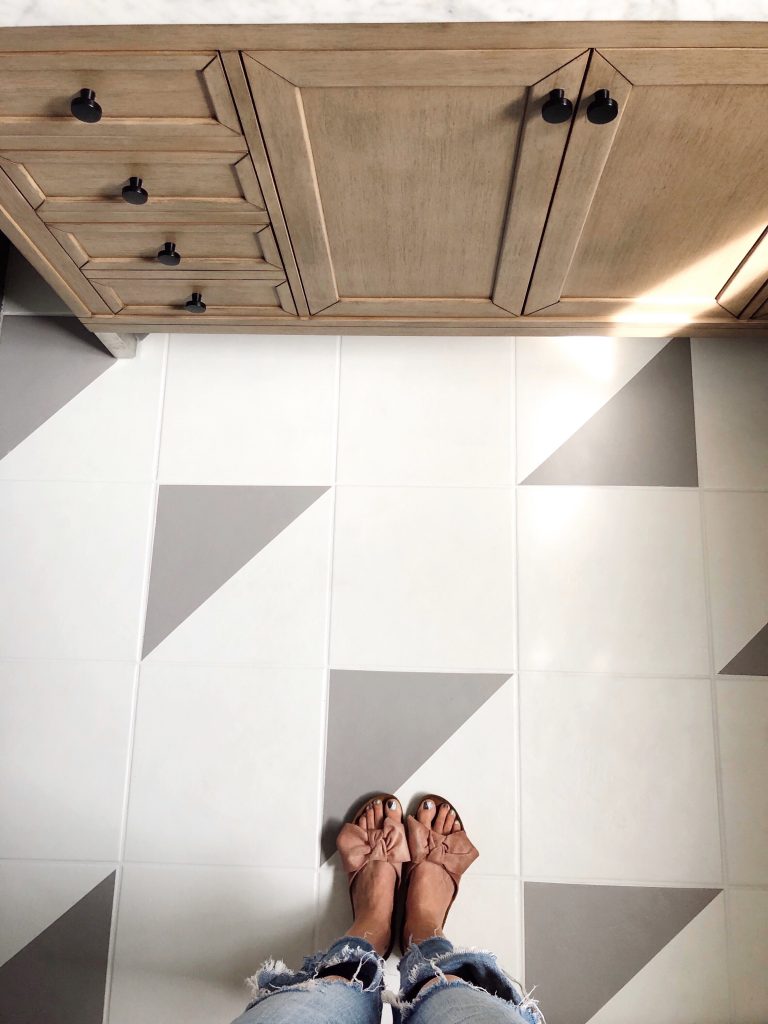 In case you want to try this miraculous floor paint, here's everything you need to know:
First, clean your floors.  Unlike many floor paints, this floor paint does NOT require sanding prior to use.  Just a good clean to remove any wax. No stripping, sanding or priming required! Rust-Oleum recommends Krud Kutter Original Cleaner/Degreaser for tile, vinyl and linoleum – click here.
Make sure you have all the tools necessary for painting your floors:  I used frog tape, a foam roller, and you will need a paint tray (I used an old plate because it's what I had on hand).
Then, start painting!  First, I applied the Base Coat of Rust-Oleum HOME Floor Coating in "steam grey" matte. Click here to purchase.  
I applied 2 coats (I let it dry 6 hours between coats) and still used less than 1 quart of paint.
When you are finished painting your floors and they have sufficiently dried, you can need to apply the Top Coat for protection.  The Top Coat is available for purchase here.
Rust-Oleum HOME Floor Coating is also available in kits . You can purchase 1 quart of the Base Coat and 1 quart of the Top Coat in either Matte or Semi-gloss.
How I created the triangle pattern:
With this floor paint, it is easy to add a stencil pattern on top with another color, BEFORE applying the top coat.
I created my own pattern using frog tape and painted the triangles using the Rust-Oleum HOME Floor Coating Base Coat in "aged grey" – click here.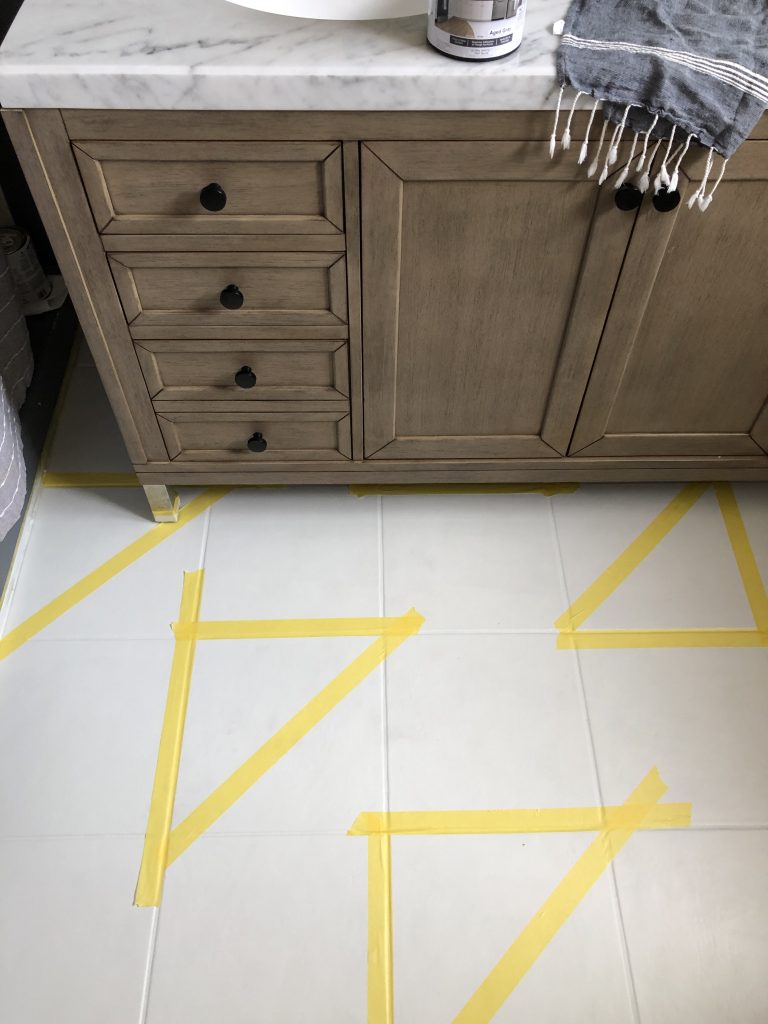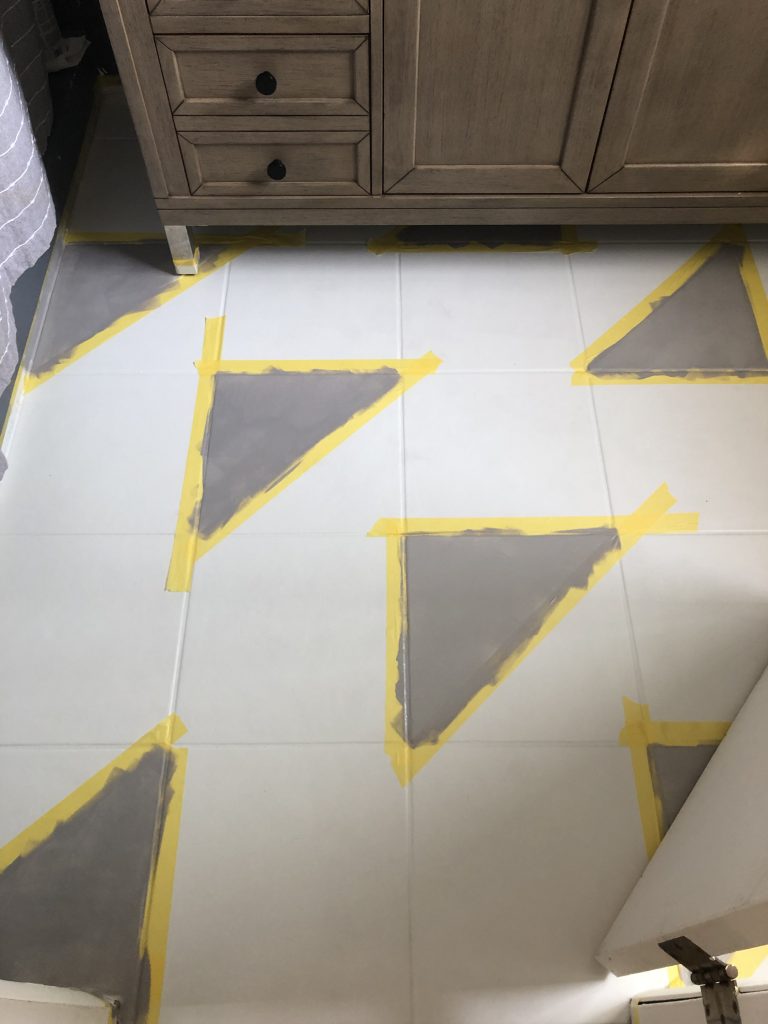 After I finished the floors, I decided to paint the tile that runs up the wall in my bathroom (same as the floor tile) in "aged grey." For best results, I recommend two thin coats of the Top Coat on the vertical tiles.
I am VERY impressed with this product.  So far, it is holding up perfectly and has 100% transformed our bathroom.  I DEFINITELY recommend it and would FOR SURE use it again!
For more information about Rust-Oleum* HOME Floor Coating visit: rustoleum.com/rohome.
Here is the final look.  Happy painting!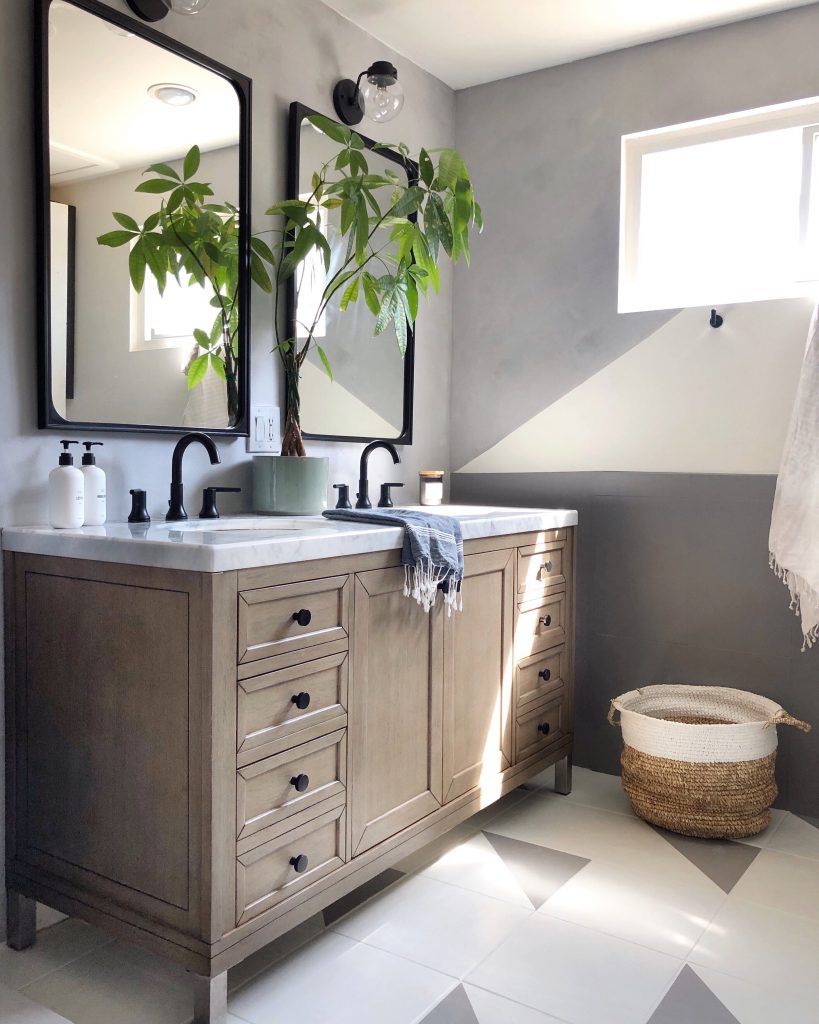 xoxo,
Kristin
*This post is sponsored by Rust-Oleum but all thoughts and reviews are my own and I ABSOLUTELY recommend this product!