April 30, 2021
window shopping 101: some useful information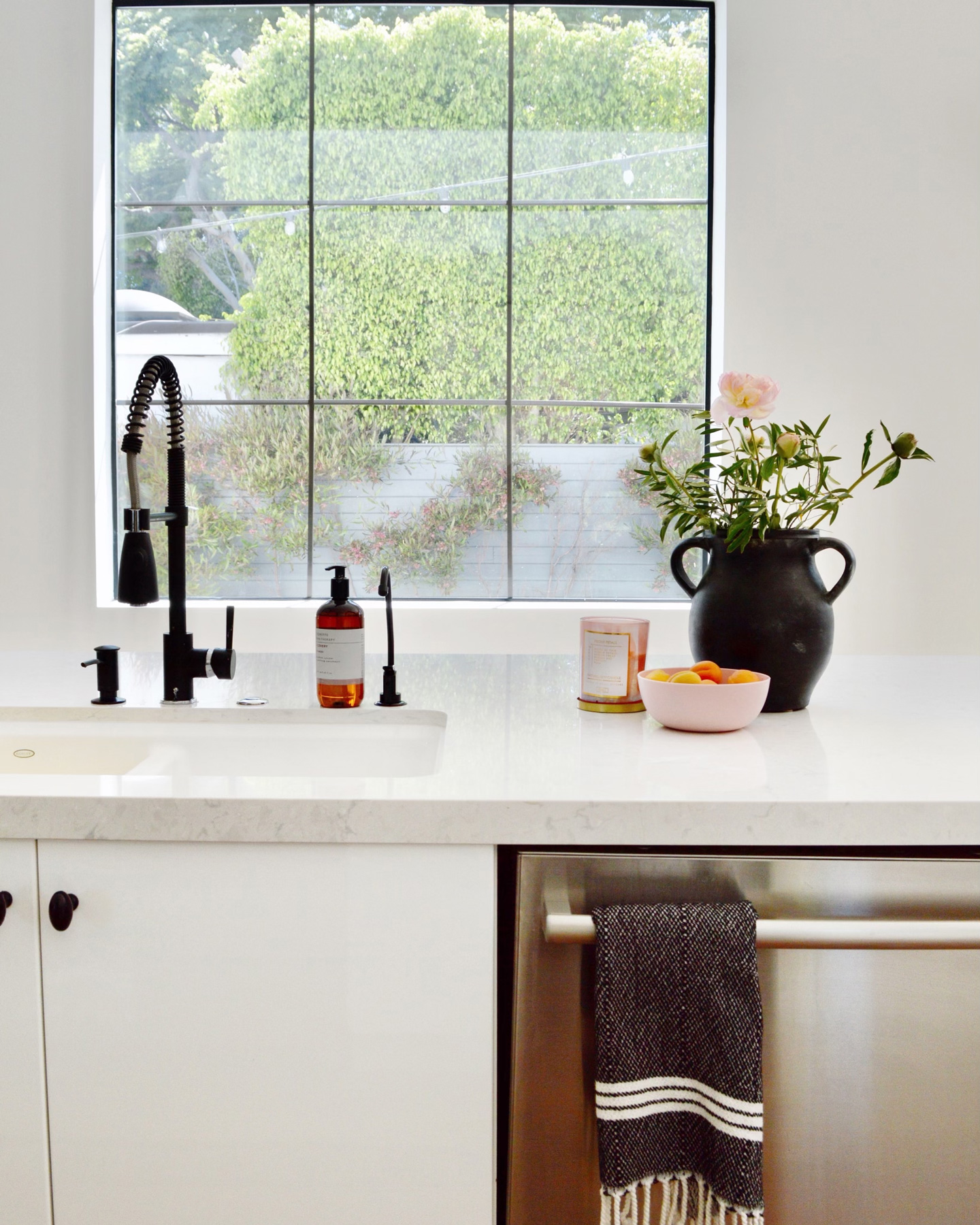 Are you thinking about replacing your windows or choosing windows for a new project?  I am currently choosing windows for our remodel and I'm finding the process a bit overwhelming.   The choices seem endless! Styles, materials, types, colors, shapes, brands, etc.  SO many choices.   Here are the steps I've taken in this process.  Hopefully some of this info will be helpful.
Step 1:  Determine the sizes of your new windows
If you are replacing existing windows, this step is easy because the existing framing will dictate the size of your window.  My architect and I, as the designer, worked together to determine the sizes of our new windows, based on both structural considerations, functionality and aesthetics.  Once we finalized the plans, we created a "window schedule," which lists each window by number and includes the rough opening size.
Step 2: Come up with a budget
Windows vary significantly in price.  How much are you willing to spend?  If you want steel windows and doors, for example, you are looking at a gigantic budget, as compared to most other window materials.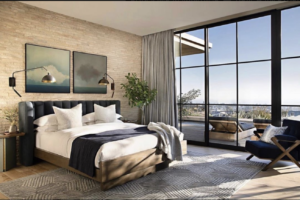 Suffice it to say, steel windows and doors do not fit our budget.
Step 3:  Find your window inspo and determine how to recreate it within budget 
After much research and contemplation, we decided on black exterior windows/white interior.
Material:  Vinyl is the most budget friendly option but aluminum windows are stronger, more secure, and tend to have a much longer life and many more options for customization.  However, most brands only offer aluminum windows in the same color (black exterior/black interior or white/white).   We decided to source black aluminum exterior/white painted wood clad interior windows.  This combo gives me the most flexibility for size and functionality.  Also, I love the softer look of painted wood for the interior.  I decided against wood for the exterior because we live in a coastal location prone to termites.   For several of our fixed windows (not operable), I am using fiberglass windows because brands have the capability to make black fiberglass exterior/white fiberglass interior.   Fiberglass is more budget friendly and also very durable.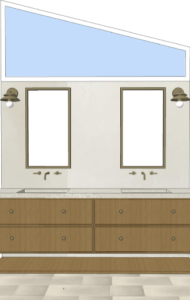 Style:
There are so many choices: awning, bay and bow, casement, double hung, picture, single hung, sliding, etc.    When choosing the style of the window, it is important to think about the overall style of your home.  Sliders, for example, look awesome in mid century homes.  Traditional homes tend to have traditional grid lines.  But I LOVE casement push out windows so I decided on a combination of casement and picture (fixed) windows.   Picture windows are less expensive because they aren't operable.  When you add in screens, hardware, hinges, etc. the window increases in price.
What is a casement window?  These windows feature sashes that are hinged on one side and swing inward or outward with a crank or push out operation.   The problem with casement is if you want screens, the screen has to be on the interior because the window pushes out.  I don't love this look.  Some of the brands, however, including Loewen, Weathershield and Marvin, have nifty retractable screens that are built in the frame of the window and pull out when you want to use it.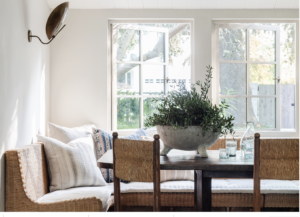 Picture/fixed windows:  I quickly learned that fixed windows (no functionality) are WAY cheaper than any window that functions.  So in several instances, we are including fixed windows.  For example, the triangular windows in our primary bathroom and closet will be fixed (rendering above).  Our kitchen backsplash window will be fixed.  A floor to ceiling window in our kitchen will be fixed.   I also learned that we can use fiberglass windows (black exterior, white interior) to save costs.   In certain cases, this makes sense and because of the window location, it probably won't bother me that the interior frame is white fiberglass, as opposed to wood.
Window grid:  Old windows all had grids because glass was only available in smaller sizes so window panes had to be created to accommodate the glass size.   These days, new windows have grids to recreate the look of historical windows.  I love horizontal grids.  I can't explain why – I just do.   SO… on most of my operable casement windows, I'm adding 2 horizontal grid lines and on all fixed windows and doors, I am leaving them open, with no grid.   This is ENTIRELY personal preference.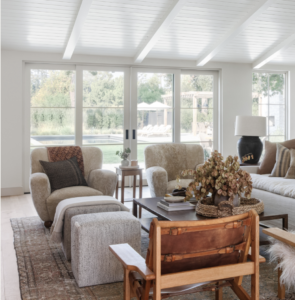 Step 4:  Find a window expert
I found Joann Zwagerman at One Stop Door Inc.  Her number is (310) 766. 0662.   Please tell her I referred you.  She knows the look and feel I want to achieve and she is quoting multiple brands and materials to make this look achievable within my budget.  You do not have to order all your windows from the same brand.  For example, you may choose higher end windows for the front exterior of your home.  Or for the windows you know you operate everyday.  Joann is awesome at mixing and matching and coming up with a good solution.
Step 5:  Order the windows
We aren't here yet.  We are still going back and forth on window sizes and materials in several locations.   Once we finalize the rough opening sizes for each, we can place the order.
After I order the windows, I will share what brands I chose and why.
Hope this helps!
xoxo,
Kristin