July 6, 2020
Camping Products we LOVE + tips on Mammoth/Yosemite)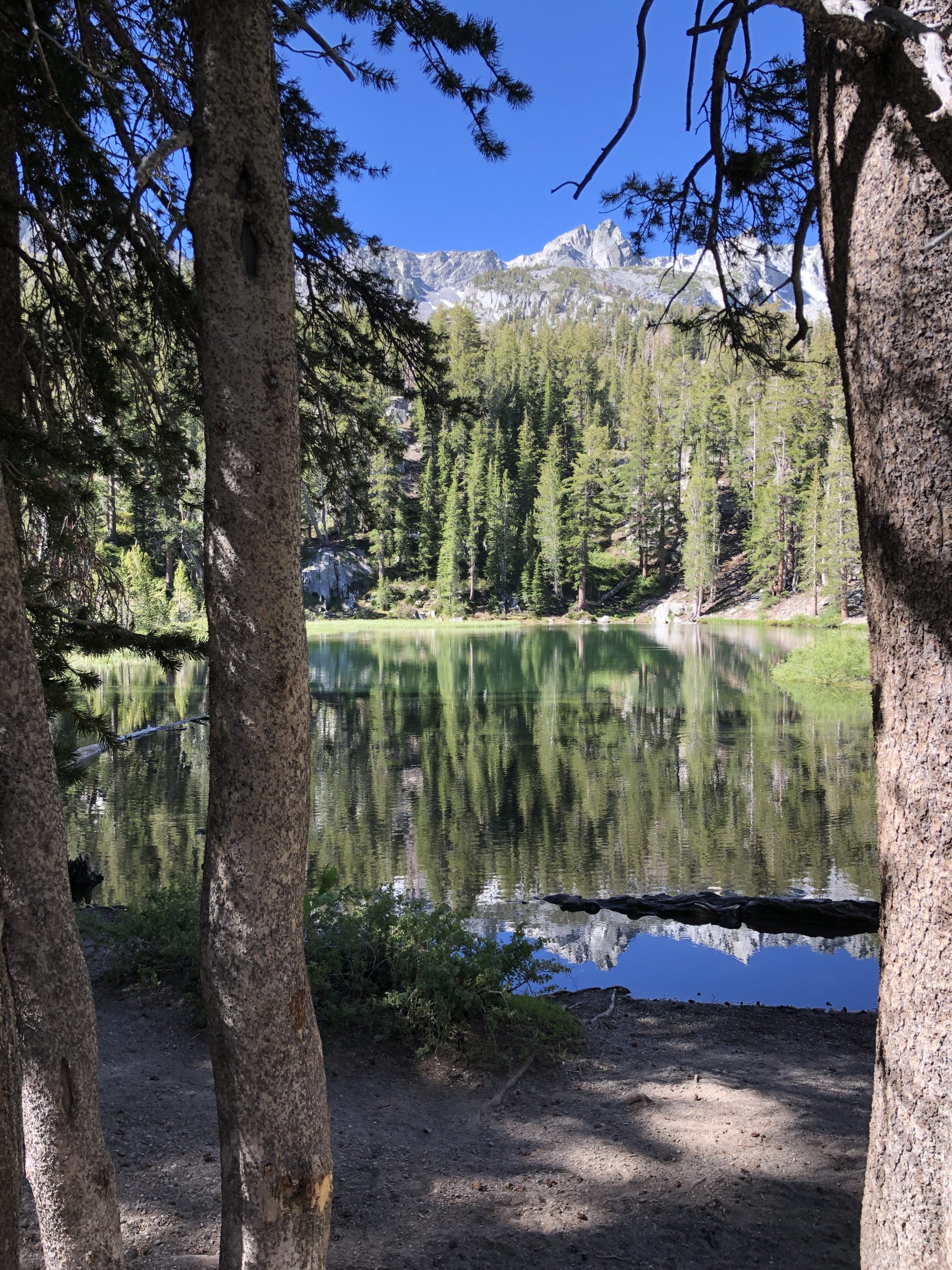 As promised, here is a blog post with some of our favorite camping luxury products and some tips/favorite spots in mammoth/yosemite.
First, I will start with some camping luxuries.  These are all products we love and have collected over the years.  These products are not necessary to enjoy camping but we've found them all super useful and they have held up perfectly over the years.   Here is a list of items we bring, in case you are packing and need some help.   And for any of the products pictured, click below for each link.
Packing list:  Tent, sleeping pads, sleeping bags, flash lights, camping lights, table (if no table provided), table cloth, cooler, camping chairs, towels, stove, propane, cooking pan/pot, spatula, hand washing water, dish/hand soap, paper towels, toilet paper, baby wipes, sponge, sticks for roasting marshmallows, fire stick, swiss army knife, paper plates, forks, cups, playing cards, music speaker (batteries). (I'm probably forgetting stuff. ha)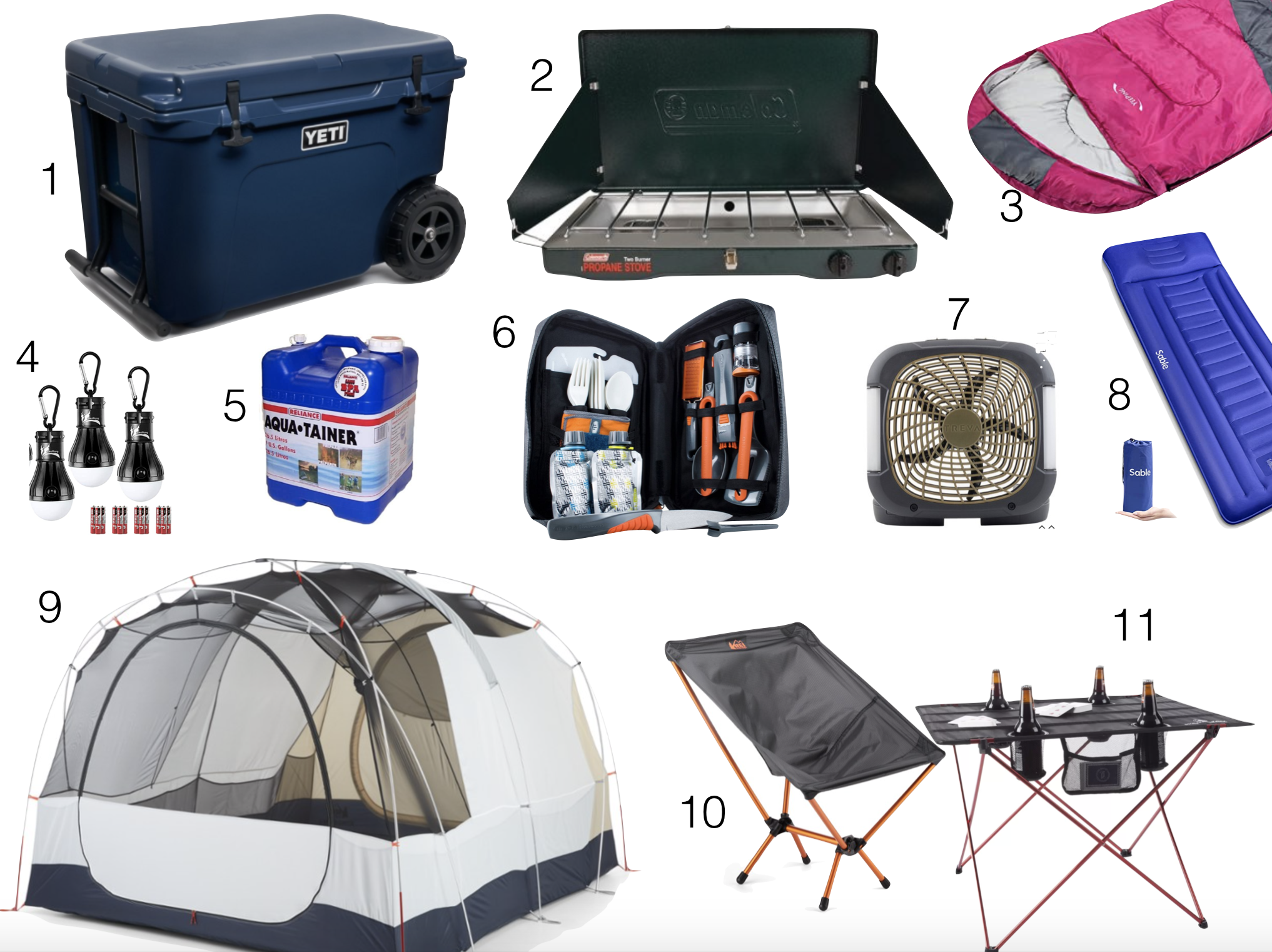 1. Cooler (worth the money) 2. Coleman Stove 3. Sleeping bag (only$30)  4. Camping lightbulbs  5. 7 gallon water container  6. Kitchen set  7.  Fan 8. Sleeping Pad  9. Kingdom tent  10. Camping chairs (they fold up tiny) 11. Fold up small table 
And here are some of our favorite spots and INFO for Yosemite and Mammoth in the summer.
Yosemite:
First, if you want to visit Yosemite this summer, you MUST make a reservation on recreation.gov.   You can buy a week day-use pass for $35 but you MUST pick it up on the day you purchased it for and then it's good for a week.   Because of Covid, they are restricting the number of cars per day and it's AMAZING because there are not a lot of people.  In fact, in many spots, we barely saw another person.
We entered the Lee Vining entrance, which is 45 minutes from Mammoth.  You should definitely stop at the Mobil in Lee Vining for gas, food and drinks (we stopped for food and drinks after exiting the park).  I know it sounds weird that I'm recommending food from a gas station but YOU WILL NOT BE DISAPPOINTED.  Amazing fish tacos – YEP I promise.
The entrance to Yosemite is approx 11 miles from the Mobil.  This is what we did in the park and we loved it all:
Pothole Dome/Tuolumne Meadows– Park at the meadow and walk to the right side of the dome.  You can walk up the dome to the very top.  It's a unique experience to walk up rock/granite and the views from the top are outstanding.  There is also a nearby river (you can see it from the top) that you can hang out at.  The whole area is so beautiful and unique, your kids will forget they are hiking and will be in heaven!
Tenaya Lake —  It's gorgeous, perfect for swimming, and you can easily distance from others on the beach.  You can also walk around it for a nice easy hike.  The perfect picnic spot!
Olmstead Point — Amazing views of Half Dome!  Many people just park and take a picture.  We hiked down to the "lookout point" and then continued to hike down and around and saw nobody.  The view kept getting better and better!
Yosemite Creek — Another easily accessible picnic spot.  We walked down to the creek and waded in the water while eating our picnic.
Tuolumne Grove/Sequoias:   Go there to see about two dozen mature giant sequoias. The Sequoias are only visible after a one-mile hike with 500 feet of elevation loss.  The walk back was fine for our 7 year old but she was a little tired.
El Capitan:  Park and walk through the meadow towards the forest (or park near the forest if on the other side of the road) and hike the "nose to south east face".   Its approx 1/4 mile up a rocky trail that sometimes doesn't look like a trail.  Don't get discouraged, just keep walking and eventually you will be able to put your hands on El Cap and it is MIND BLOWING that (1) anyone climbs it and (2) that Alex FREE SOLO'ed it!
Yosemite Falls:  We parked and walked in to see the lower falls.  This is the only place we saw what felt like too many people and I would skip it next time.  Instead, we will hike the 1 mile strenuous hike to the upper falls, where I imagine we will see less people.
Mammoth/June Lake:
The town seemed crowded so we did not eat out, except for the following:
– Ate outside at the Distillery in the village (such yummy food and delicious whiskey drinks)
– Picked up "to-go family dinners" from Bleu on Old Mammoth Road.  DELICIOUS!
– The kids got ice cream a couple times at The Fun Shop
– We love the food truck at June Lake Brewery (open thurs-sunday only)
– We love The Lift in June Lake (cutest new'ish coffee shop)
– Mammoth Brewery has outdoor seating and amazing food and beer but was too crowded for our comfort when we visited.
Favorite Hikes:
– Convict Lake:  It's approx 3 miles around, easy hike, gorgeous views and NO CELL service.  Lots of great places to picnic and fish around the lake.
– Horseshoe Lake: 2 mile easy hike/mountain bike trail around it
– Duck pass Trail – Gorgeous but long (read about it before you commit with your kids).  Lots of lakes along the way.
– Emerald Lake trail head –  Some elevation/rocks but my 7 year old did it no problem
– Inyo Crater hike – easy hike and the craters are AWESOME
– Earthquake Fault – the kids enjoyed exploring it and walking in and around the rocks/trees
– Crystal Lake Trailhead
– Rainbow Falls Trailhead (easy 3.5 mile round trip to lower falls but shorter if you just go to the upper falls).  It's past Devils Postpile, which we skipped because the trail was narrow with too many people.  Go early 8am to avoid crowds.
Other things to do:
– Mammoth Lakes Pack Outfit for horse back riding!  They have rides for almost all ages.
– Mammoth Mountain mountain biking — SO FUN
– Mammoth Creek Park (the playground is closed b/c of covid but you can bike/scoot on the trail there up to Eagle Lodge)
– Twin Falls Overlook (beautiful place to stop on the bike trail that goes from town to Horse Shoe Lake)
– Crowley Lake:  Great lake to rent a boat and cruise around
– June Lake beach (great for swimming and relaxing with gorgeous views)
– Kayak at Lake Mary
– Skate board at Volcom Brothers Skatepark
– Explore Mono Lake (in Lee Vining and have lunch at the Mobil) – you CANNOT swim in this lake but it's gorgeous!
Happy exploring!  Here are a couple pics.
xoxo,
Kristin