November 27, 2019
Favorite Home Decor Gifts and Accessories Black Friday Deals!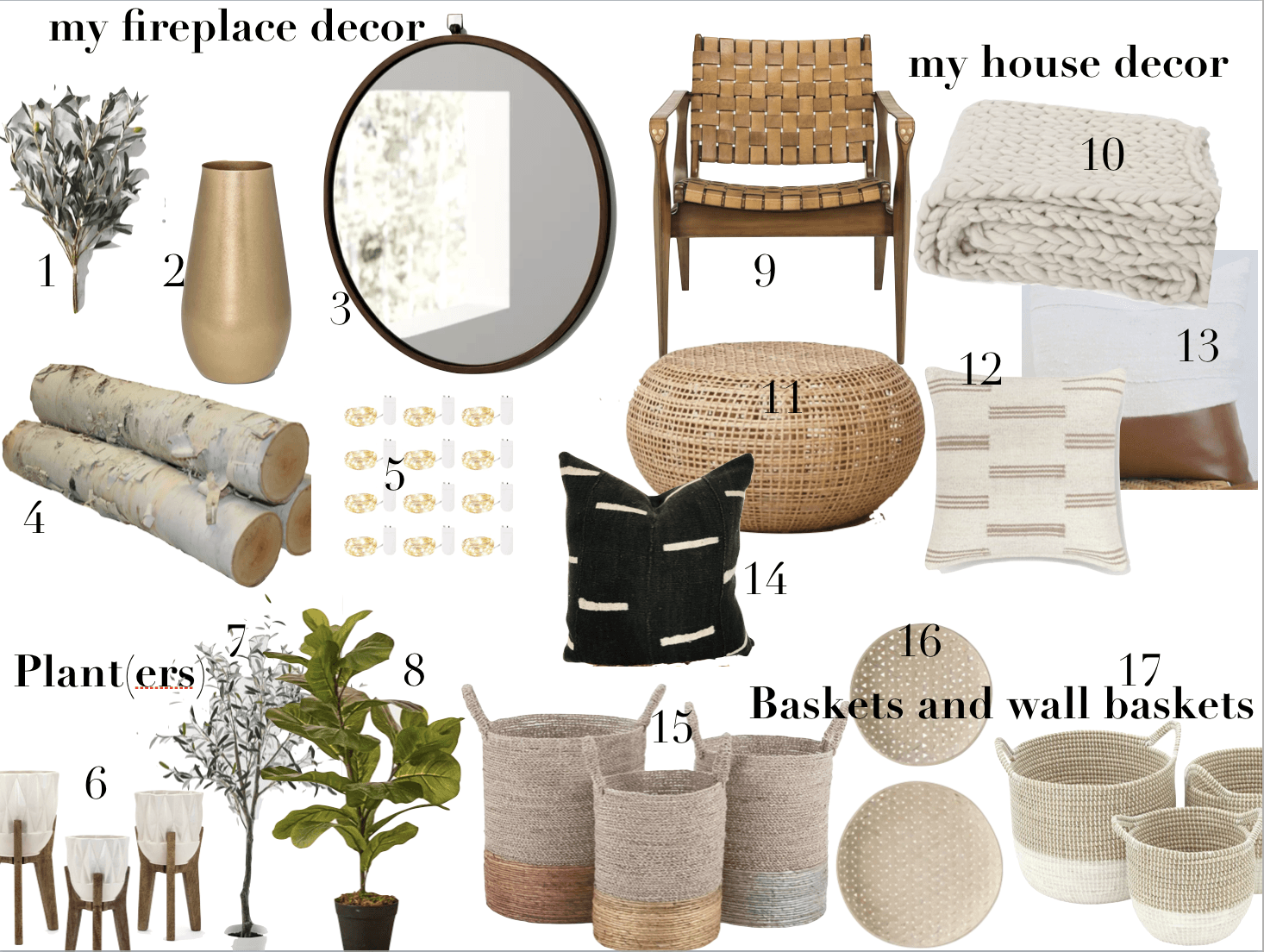 It's  almost Black Friday and I am sharing my favorite home decor purchases that make perfect gifts too!  These are mostly all items I have around the house and LOVE!  They are on SALE for the next few days!
When styling your home, it is helpful to have baskets (great to hide clutter), vases, coffee table books, decorative objects, faux plants, pillows and throws.  Good looking towels, mirrors and soaps are also key for the bathrooms.   And bedding can make or break a bedroom look!  In fact, you can easily change up the look of a room for a particular season by swapping out these accessories.
First, I'm including my favorite picks from Serena & Lily – I have 90% of these items and truly love them.  It's worth noting that Serena & Lily is offering 25% off almost EVERYTHING from today until December 3rd.  While pricier than some other brands, I am consistently impressed the quality of their items.   You get what you pay for!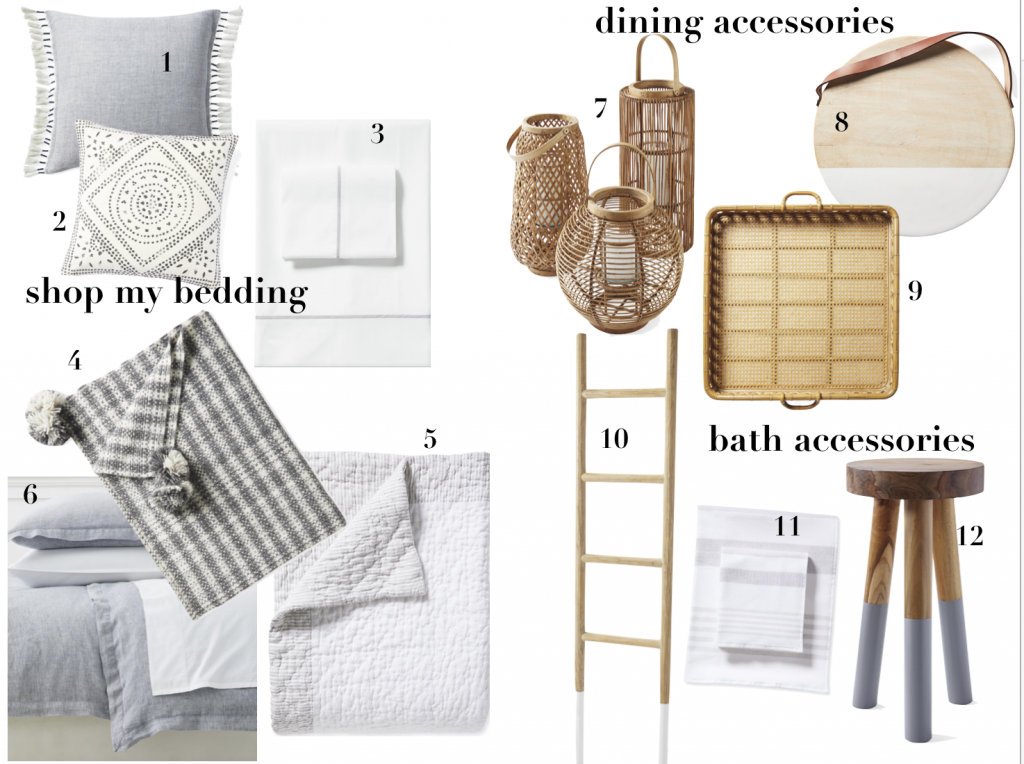 Topanga Pillow 2. Diamond Pillow 3. My COMFY sheets 4. Plaid throw 5. Our quilt 6. Our linen duvet 7. lanterns 8. serving board 9. basket tray 10. ladder 11. Towels 12. My stool 
Next, I'm sharing my favorite accessories from a variety of other stores!  These items also make great gifts!  Especially because the price point on these accessories is more budget-friendly.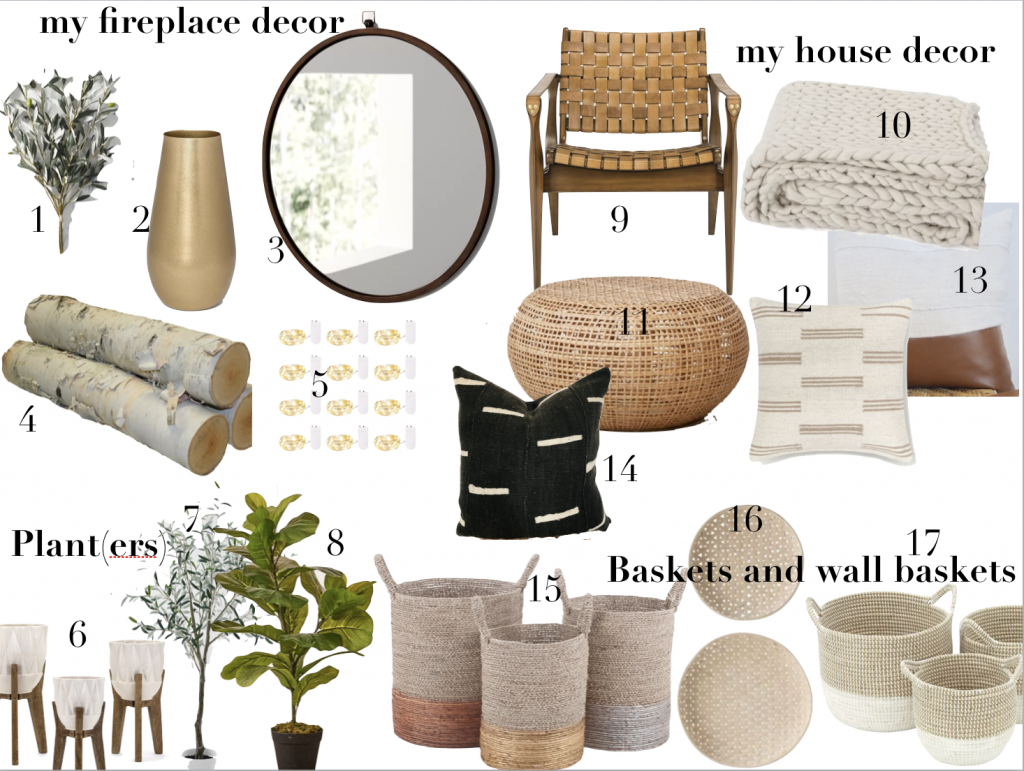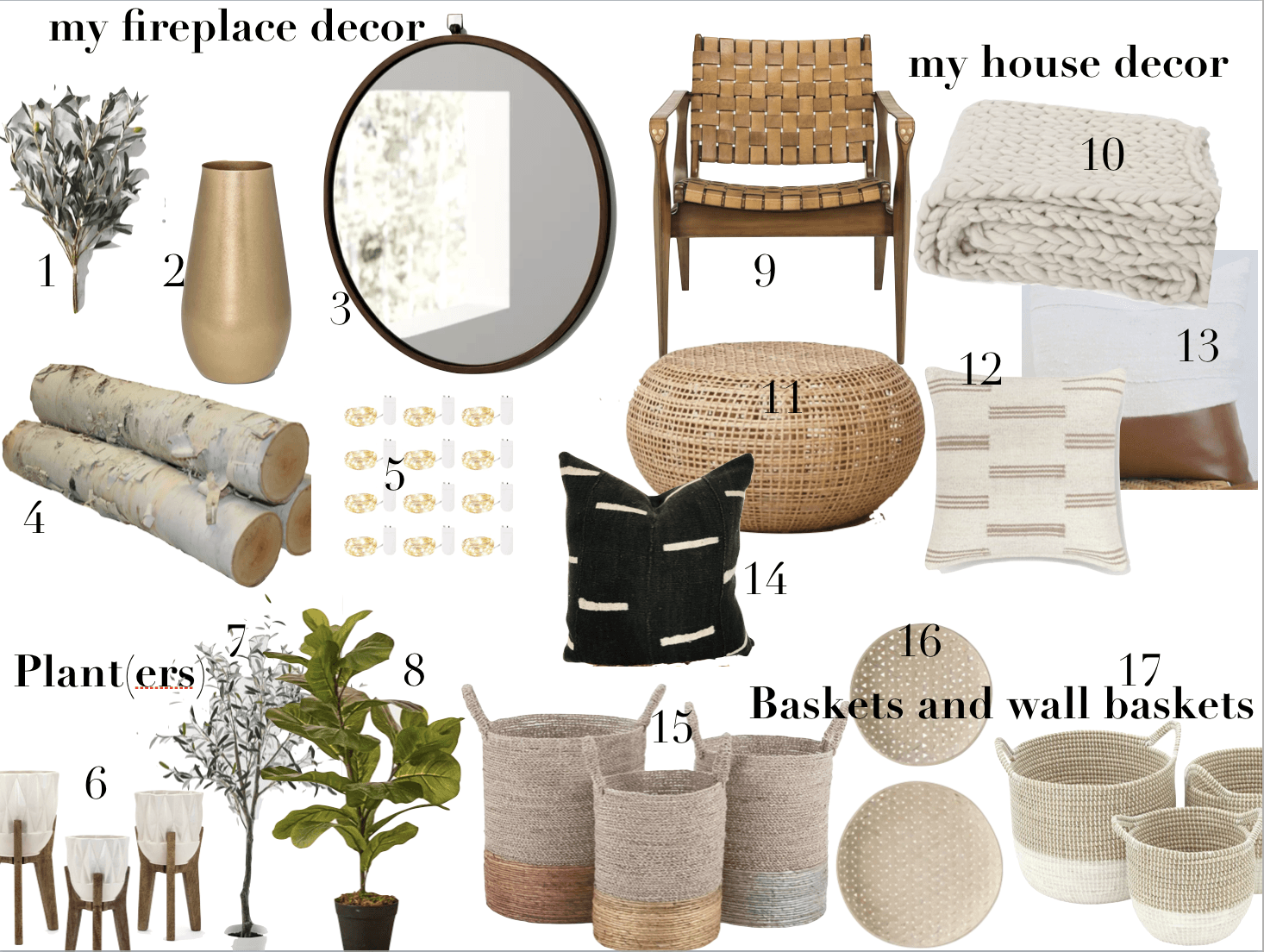 1. Faux Olive Branches  2. Gold Vase 3. Mirror 4. Birch Logs 5. Set of 12 Twinkle Lights
6. Set of 3 planters 7. Faux Olive Tree Plant 8.  Faux Fiddle Leaf Tree Plant 9. Family Room Chair 10. Fav Chunky Blanket 11. Family Room Ottoman 12. Striped Pillow 13. Faux leather + mudcloth pillow 14. Black striped mudcloth pillow 15. Metallic Basket set 16. Wall basket set
17. seagrass basket set
Happy shopping friends!
xoxo,
Kristin