January 7, 2018
Apartment Therapy Feature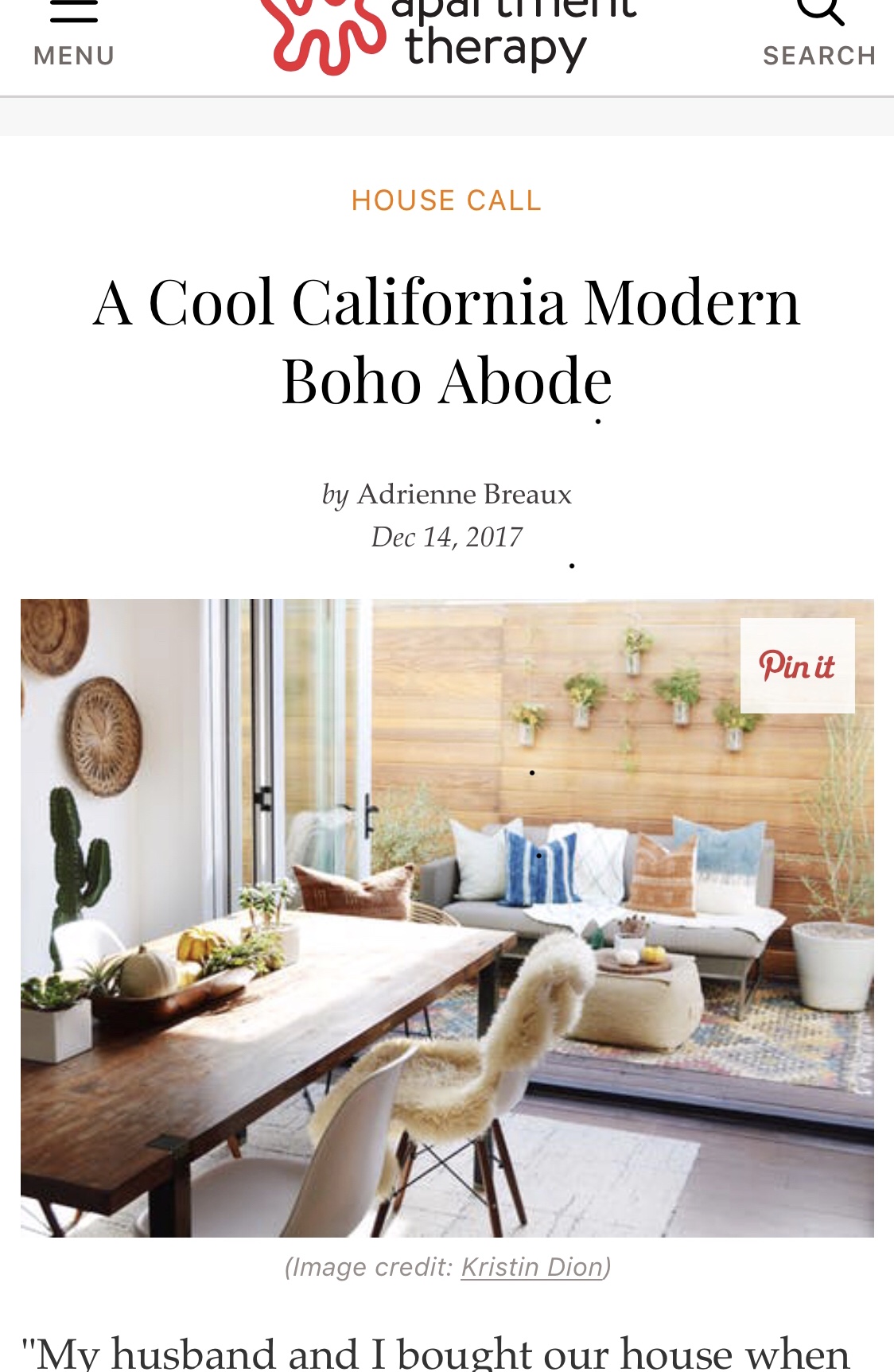 Our house made it on Apartment Therapy!  You can read the full article here.
Here is a little teaser (and some of the images) ….
"My husband and I bought our house when I was pregnant with our first-born nine years ago. It was a foreclosure and previously owned by someone who was trying to "flip" it. We did not like the design choices he made but we loved the neighborhood and luckily, choosing to buy in Venice, California has been a great investment," writes blogger and designer Kristin Dion. "Over time, we have made several improvements. We replaced all the doors, added hardwood floors in the bedrooms, remodeled the kitchen, added bi-fold doors and a deck off the kitchen/dining area and built-ins in the family and living rooms. Our next project is the master bathroom!"
Name: Kristin Dion, her husband, 8-year-old son, 5-year-old daughter and their dog
Location: Venice, California
Size: 1,850 square feet
Years lived in: 8.5 years, owned
Any advice for creating a home you love? In reaction to my Instagram posts, people often ask me how I keep my house so tidy — especially considering I have two kids. The truth is it isn't always picked up and clean. For me, "home" means a place that is fun and comfortable for all of us. I want my kids to feel free to make a mess, pull out toys and crafts and just be them. But I also want a place I am proud of that is pretty and comfortable for me and my husband to relax in. If toys were everywhere, I would not be comfortable. So for us, the key is having a place for everything. Even the kids know where everything belongs. Built-in cabinets in our family/playroom were important to hold toys. So yes, they have fun and make messes but they know how to clean up, too.
I also think it is important to accessorize. My favorite accessories are pillows and plants. I love decorating with neutrals and woods and adding pops of color through pillows and plants. It gives our home a styled but natural vibe.